Outstanding Outdoor Digital Signage Solution
Stunning Outdoor Digital Signage Totems; Perfect for Any Weather Conditions
Product Features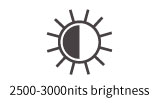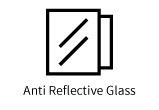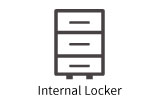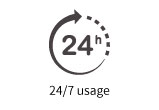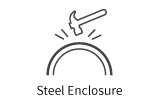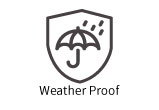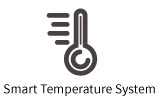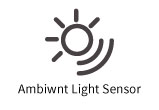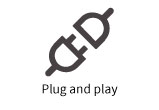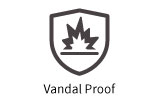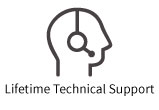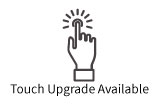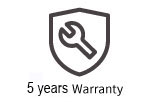 Welcome to the premier location for all-weather commercial-grade direct sunlight readable video displays, touch screen monitors and 4K UHD outdoor TVs by Asianda - the leader in outdoor television and displays. Designed for permanent placement outdoors, and capable of enduring harsh climate conditions, Asianda - outdoor displays, all-weather 4K video screens and outdoor digital signage solutions - provide an optimum viewing experience for any outside commercial venue
Our High Brightnes Outdoor Digital Signage is manufactured specifically to perform in brightly lit environments, even in direct sunlight, making it ideal for outdoor applications. With a fully protected IP65 rated enclosure, you can be confident in this screen's reliability and longevity. Pro Display offers additional extras for this product, including a WiFi / LAN module, enabling remote updating of content and scheduling.
Product Details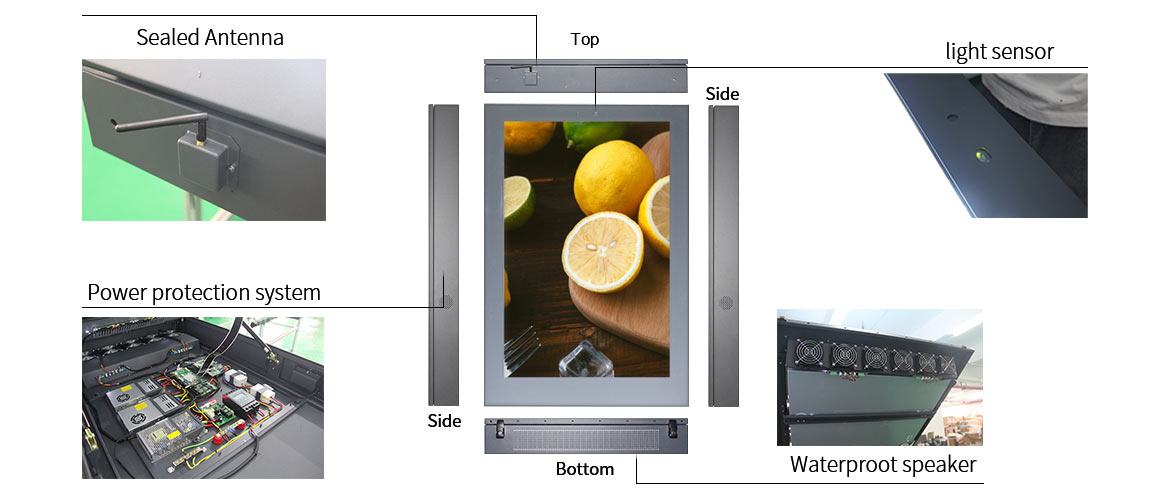 Our advantage
* High Brightness Screen with Anti-Reflective Glass and Auto Light Sensors
With a powerful high brightness of 2500-3000nits, Our 
outdoor lcd screen display
 panel can greatly provide clear content and attract the attention of passers-by. With Screen with Anti-Reflective Glass and built-in Automatic Light Sensor,  which can display the content to the maximum extent even when it's under the sunlight or the darknesss
* A variety of digital signage display solutions for Operating System
There are several outdoor digital signage display solutions for the outdoor Operating System. Hope to meet more of your project requirements.
The

 Android or Windows digital signage system solution 

with our CMS can help you remote control many totems from different places.You also can upgrade the screen to be networked. Our outdoor totem can allow you to connect screen via Wi-Fi, LAN or 4G, and then remotely it over the internet;

The 

Only HDMI Input Solution 

can support to install your media player; 

The 

Plug and Play Solution

 is the most straightforward way to upload content to the screen. Simply load images and videos onto a USB, plug it into the display, wait for your content to copy over and then remove. Your images and videos will play in a continuous loop.
* Strong customization capabilities
Non-standard solutions you need, Our R&D team can provide you with strong customization digital signage display solutions, such as customized for your own logo; customized products in your mind; as well as an integrated camera or touch screen upgrade or add 4G module you prefer.
* Front maintenance door  
If you need to wipe the outdoor lcd display screen panel , check the running of the screen, such as a plug in PC, and check the product. Simply turn the screen up and maintenance can be done quickly and easily.
* IK10 Rating  
Tempered and laminated front glass ensures optimum protection.
All outdoor display match the IK10 rating to withstand any damage that may occur in a public place.
* Intelligent fan integrated temperature control and Built-in heating function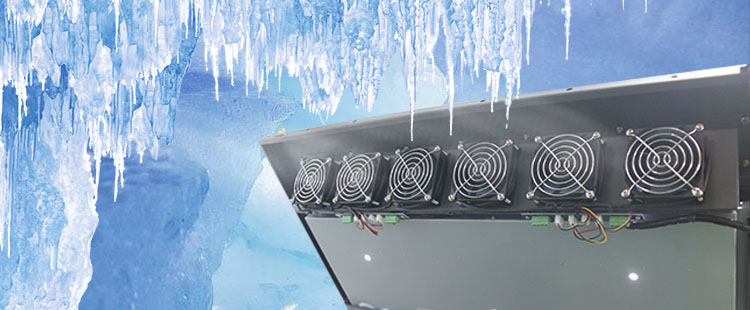 Outdoor lcd advertising display is designed to function in all climatic conditions
In all climate environments, with direct sunlight, under rain, snow, and in the presence of saltiness, dust and atmospheric pollution, with environmental temperature from -30°C up to +50°C 

* Effective cooling technology
Patent design NO: 2016201216440



The glass surface adopts nano-insulation film to effectively block the infrared heat in the sun from entering the machine.
Under the same light, the temperature of the metal behind the nano-insulation glass is 11° lower than the temperature behind the ordinary glass
Touchscreen available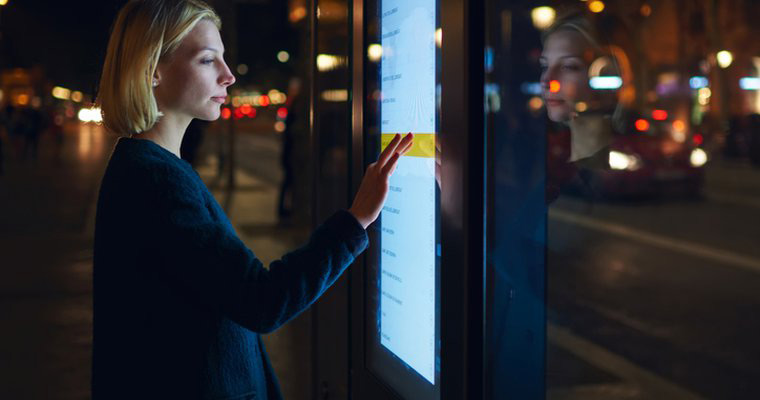 interactive digital signage kiosk
Available with Projected Capacitive dual touch option for interactive content.
Options like Asianda Company's YXD75S-BWP IP65 75 inch Double-sided touch screen enclosures are ideal for interactive outdoor touch screen digital displays. Featuring extremely tough metal housing that encases the outdoor lcd display panel and available with projected capacitive dual touch option for interactive content, The interactive digital signage kiosk water-resistant interactive display solution eliminates the risk of having to replace an expensive outdoor touch screen panel or interactive digital sign if the screen breaks. The touch capability can work with both non-touch and touch screen TVs or digital signs
Outdoor Digital Signage Software advantages
The outdoor digital signage software has an integrated background operation, supports simultaneous release of programs via WIFI, cloud network, and downloads programs via U disk, which are automatically read, which is convenient and fast.
*Multiple layout
Supports videos, pictures, music, weather, text, etc., and customizes split-screen playback content.
*Online upgrade
One-click upgrade firmware
*Long distance control
Cloud-based remote monitoring intelligent system

*Localized server
Build a local server to protect information privacy
Advanced diagnostics monitoring system
The advanced diagnostics system of outdoor digital signage display able to monitor data coming from the electronics board, media player, digital temperature sensors, humidity sensor, fans functions, ventilation and external light sensor (optical sensor) in order to control the operating status of the enclosure
Why Choose Our Commercial Display Solutions?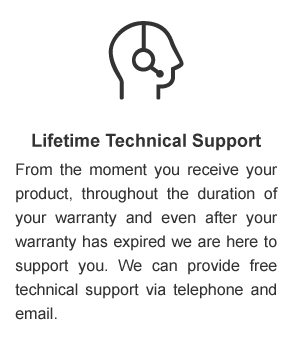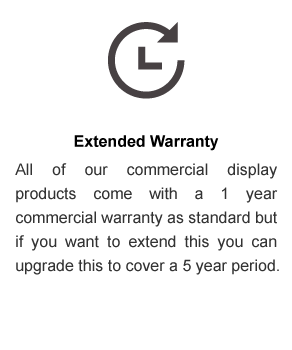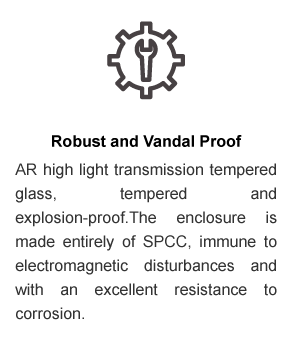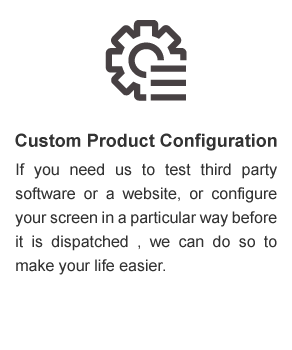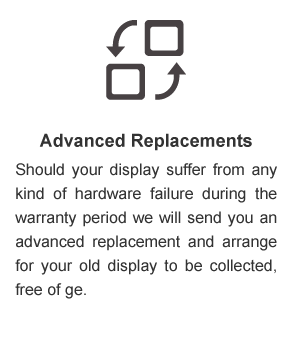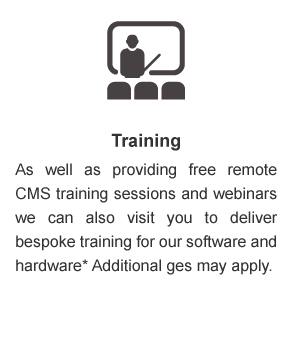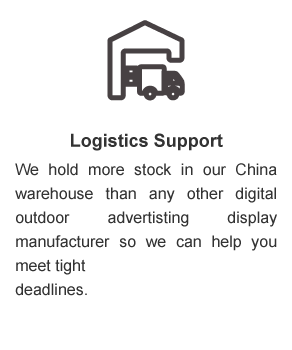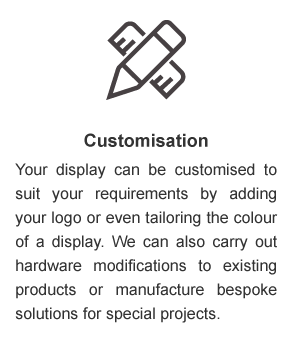 Project Application
Best Outdoor Digital Signage Display In Singapore
Bus Stop Advertising Display
Smart Hospitality digital signage display solutions