The Better Digital Signage Software
-- Our Award Winning Digital Signage Software Solution--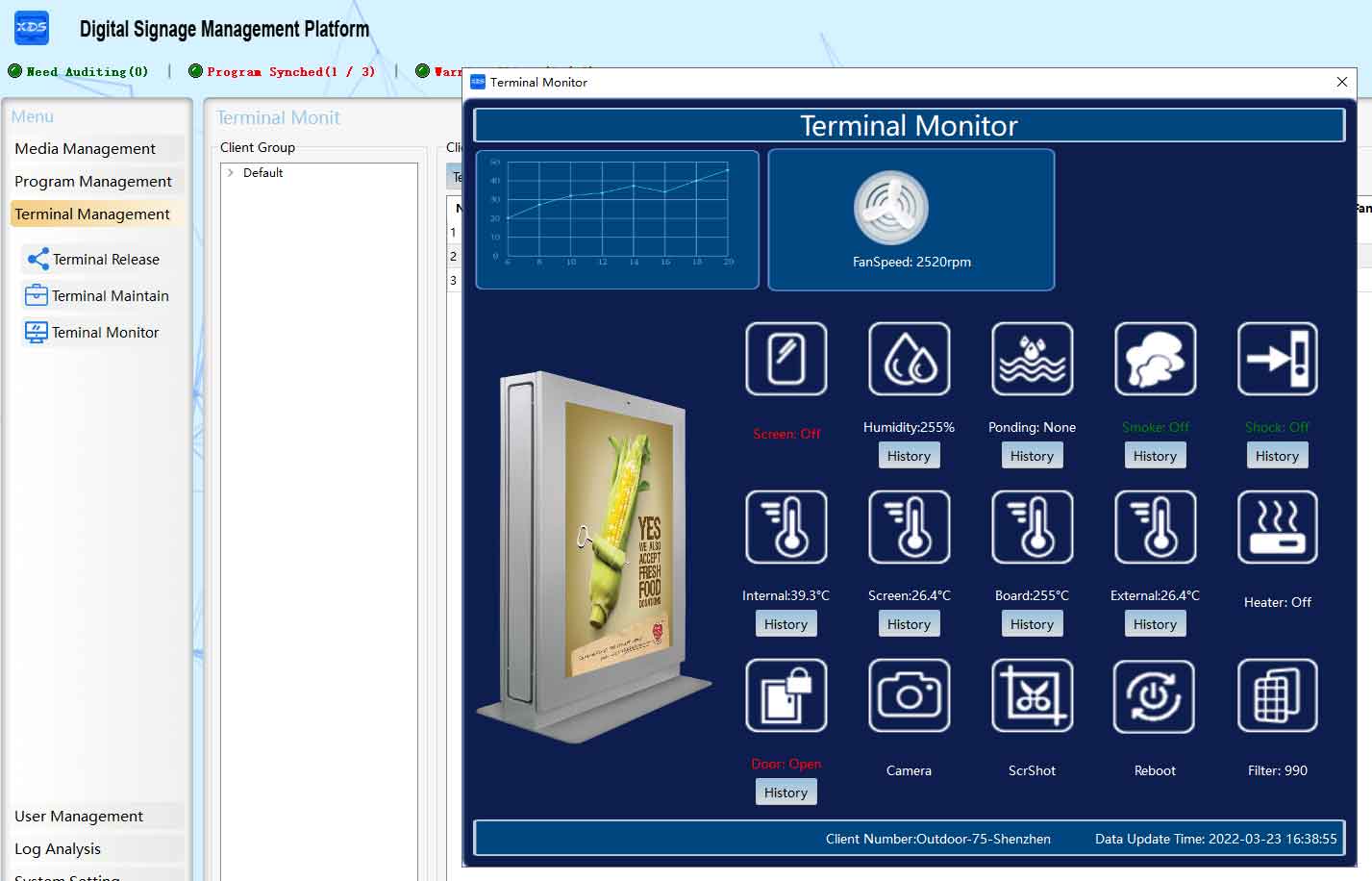 Content manager software is the heart of a digital signage network, giving you the ability to manage content in one or thousands of displays at your fingertips.

XDS CMS is independently developed by Asianda

. 

XDS is a one type of CMS. It is an integrated hypervisor that supports the creation and management of digital media and content deployment. CMS will revolutionize the way you do business. With one click, you can preview your digital signage project in full screen and publish it to the display.
what is the best digital signage software?
Digital Signage Software Overview
CMS is a web-based editing and management software system, which is a set of integrated information display system platform specially used for editing, publishing and remote control management of various electronic information. The platform can be used to edit and produce all kinds of information materials such as text, image, animation, slide, audio and video files, TV, external dynamic data, digital/analog audio and video collection, and unified management and control, release and display through LAN or Internet.
The system can easily manage the information transmission of hundreds of terminal displays. With the help of this system, the management personnel in any place can make good publicity information timely transfer to the terminal display equipment distributed in any place, and can control the content and form of the terminal broadcast at any time, so as to achieve the purpose of "centralized management, unified control, distributed".
Digital Signage Software Features
1. Centralized control and management:
Remote control through wide area network, without manual card replacement, card ion, to achieve different places, different audiences, different time periods can play different advertising information content. Software upgrades can also be operated remotely without human presence.
2. Real-time publishing:
Instant release of emergency information, emergencies, media documents, realize the synonous release of bank foreign exchange, fund interest rate, policies and regulations, promotional activities, weather forecast, clock and other real-time information.
3. Stability:
Efficient and stable embedded design, plug and play, no virus infection.
4. Split screen display:
At the same time, audio and video, pictures, letters and other information combinations can be played to realize the free adjustment of any position of video, pictures and subtitles, which solves the contradiction that only advertising attention is reduced or only entertainment programs have no advertising value.
5. Information security:
Adoption of special price technology, can control all the non-audited programs broadcast, effectively ensure the safety of outdoor media communication.
6. HD playback:
Support MPEG1, MPEG2, MPEG4, WMV9, H.264 and other media HD playback (except RM and MKV these two formats, other media formats are basically supported).
Powerful editing functions:
The screen area can be divided arbitrarily. The screen can be divided into N areas through the template.
Window adjustment and layout, each area of the window size and position can be arbitrarily changed.
Adding material is easy, you can directly drag the material file to the various areas.
Effect setting, you can add a variety of display effects, so that the content to show more gorgeous.
Template Management:
You can design common templates by yourself.
Templates can be used over and over again, saving a lot of time.
Flexible scheduling management:
Schedule according to time and date.
The playback plan can be inquired.
Scheduled programs can be reused to reduce labor maintenance costs.
Scientific terminal management:
Player group management, can be managed according to the region and function.
Player real-time monitoring, online monitoring of player status.
Online upgrade terminal, support online upgrade terminal software.
Intelligent playback, after any machine power off, when the power is restored, it can automatically synonize to other normal playback machine pictures.
Multiple privilege management:
The detailed management of permissions is divided into view, editing, scheduling, management, publishing and so on
Reasonable authority distribution, different users can be divided according to the need of different authority
Dynamically adjusted output
Display resolution can be adjusted arbitrarily
The Angle of the output screen can be adjusted arbitrarily 0°, 90°, 180°, 270°
Other applications:
Adjustable various attributes of text, including color, font, and size.
Support temporary text announcement , scroll text online editing .
Support for external instant message s.
Support TV signal and other streaming media input.