Smart Hospitality Solution


Asianda hardware solutions help the Hospitality industry control costs, improve staff efficiency and create an environment that makes guests want to return. Together with our specialized partners, we offer a complete portfolio of smart hotel display solutions and services to address the needs of the Hospitality industry.

Our vision and approach to Hospitality is to assure we deliver the Right Solution to the Right Hotel.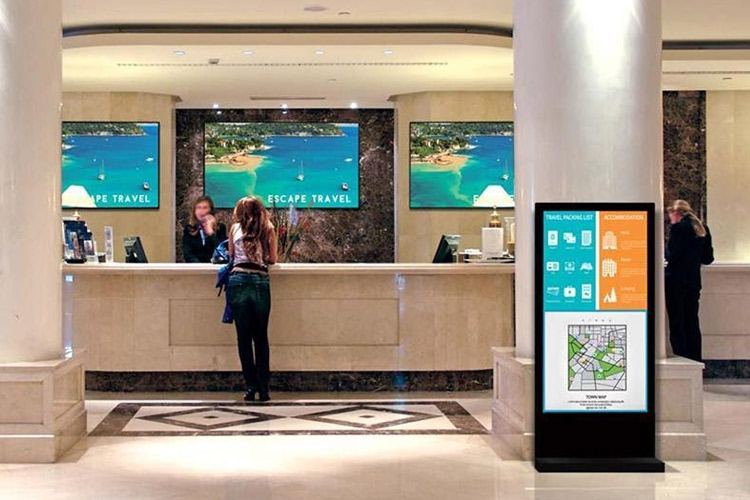 Asianda is able to address each specific brand and hotel type with a specific platform and solution set – from small to big in size and from basic to very advanced in functionality. 
To complement our offering, additional solutions and components are set up in a modular way. Depending on the needs of a specific brand or individual property, they can be easily added. The modular set of solution components are described in the following pages.



Explore our hospitality displays, built to transform your guest experience
The outdoor digital signage install in parking or entrence of building. Provide the solution of outdoor advertising display solutions.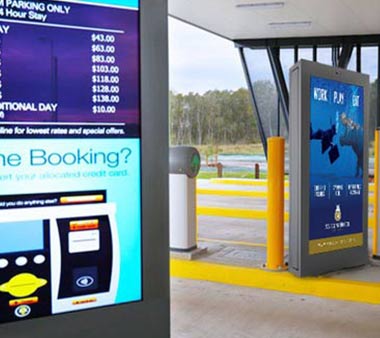 The face recognition temperature scanning kiosk or auto hand sanitizer kiosk near door, keep people health in building.
The indoor digital signage install in hall, provide the short distance interactive solution with visitors.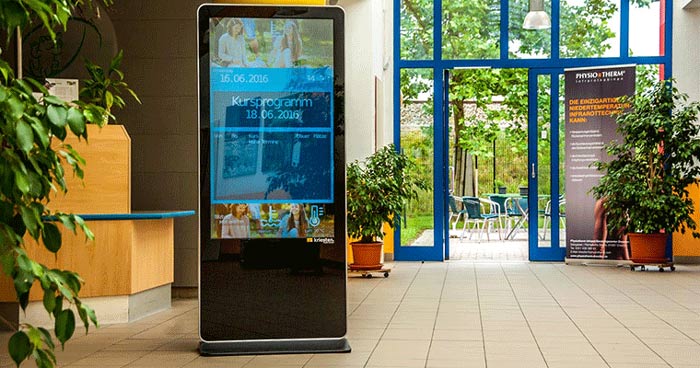 The LCD/LED video wall display installed behind the reception. Easy to display information in different time.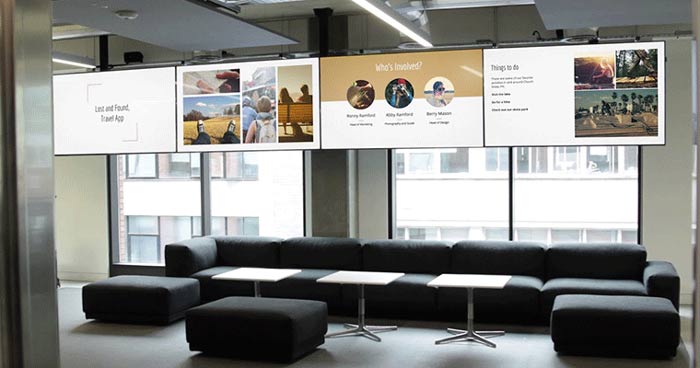 The
video wall
solution in meeting room. Smart display solution for users.
Achievable E

ffect




   Advertising display           Face recognition security monitoring       Big screen display solution       Self service/payment kiosk
Contains more basic function
Operating System




Basic Functions (For more detailed information, please consult online)





Basic software service




More optional features




Hospitality Digital signage display is a great way to introduce the menu and restaurant to guests.

Digital restaurant signage menu boards in Singapore help customers make choices by displaying food pictures and upgrade options. The digital menu board is also conducive to restaurant management. The contents of the menu board can be easily modified, so managers can quickly delete or add items to help manage inventory and daily specials.

If the restaurant is one of many restaurants in a resort or hotel, a digital display can also be used to help guests make dining decisions. The display can be placed outside the restaurant to display images of the interior and menu items so that guests can decide which restaurant best meets their needs and desires.
For the details of the projects we helped, please view hospitality display Case Study.