The secrets to install LCD video wall successful from the beginning to the end
Published:2021-07-13
Views:657
With the continuous maturity of the industry and the continuous changes in market demand, the application of video wall digital signage has been become very extensive, such as radio and television, electric power, telecommunications, etc., expanding the world's daily application area coverage of entertainment, public management, industry, commerce, and people's livelihood. 
Whether you are looking for two or three lcd video wall china, or a huge room-sized residential video wall, we can provide solutions for all scenarios and budgets. From advertising to control room, we can customize the video wall according to your specific requirements.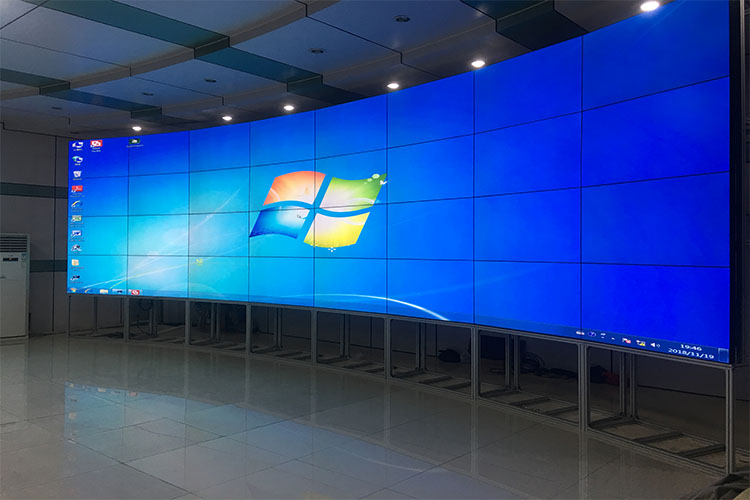 Below are the 10 steps to ensure the success of your LCD video wall installation
1. Confirm the requirements
Finding and describing exactly what your lcd wall display is going to be and what its intended use will be is the first step in ensuring that your video wall specifications are appropriate for your client's business needs. 
2. Ensure the quantity of image to be displayed at one time
Do you want to show one big image on all the screens, or do you want to divide the image as a whole? Where should the images come from, on a single computer, or multiple resources? Is the resolution of the image good enough to be displayed on such a large screen?
3. Content is important and significant
Be sure to communicate with the client what the communication is and how it will be displayed on the video wall. Make sure the image shows the correct aspect ratio or is flat on the wall. Usually for LCD display, it requires show word, images and video, while for LED display. It has two display ways, one is only showing the word, another is showing all the word, images and video.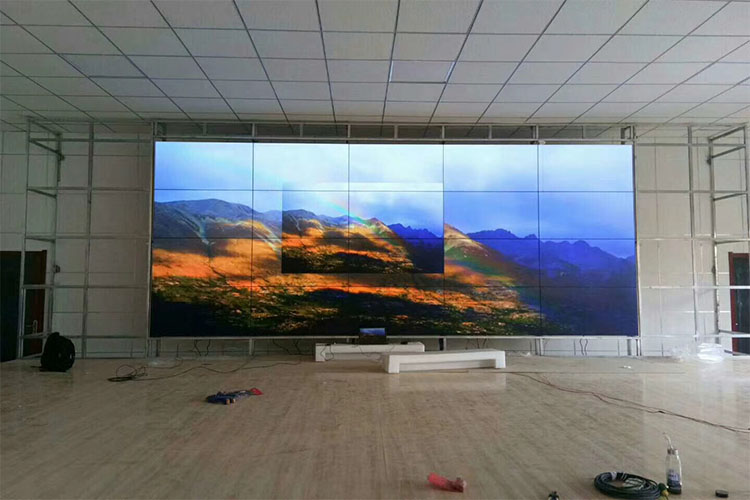 4. Resolution items
Each screen will output the best resolution at the local resolution. The best picture quality and sharpness can only be produced when the content matches the native resolution of the screen. For lcd wall display, 1920x1080P is widely used in many applications, while sometime, clients would be need 4K(3840x2160P). So, DP solution is worked, and most of supplier can provide this to clients.
5. Choose professional-grade products
Despite the advent of digital signage, there are still diehards who would prefer a residential TV screen. Remember don't to do that. Instead, use commercial grade thin bezel tv for video wall and systems. What we need think about are: Can these screens be calibrated for color? Use a lead-loading system ensures that the area behind the screen is easy to maintain. Similarly, commercial-grade displays will have narrower screens to ensure that the images are less differentiated than those on consumer TV displays.
6. Select the appropriate video wall digital signage installation system
Does the current display or installation emit sound? Are these screens easy to maintain? Is the customer willing to accept the existing display installation system?
7. Make sure the temperature is not too high
One screen gets hot, and then they get even hotter when they're put together. So, it is necessary and important to keep air flowing around the display, Also, the display will dissipate heat, so the installer has to have tricks to avoid causing problems on the line: they should leave gaps between the screens.
8. Figure out equipment requirements
In advance, determine the power requirements for all devices (such as media player, cooling fan, power supply and air conditioning, etc.) of the display.
9. video wall digital signage installation: Let a professional to do the job
Look for professionals who know how to install properly to do these installations. The installation of LCD video wall system is not like ordinary display equipment, just a simple put on the installation. The installation of LCD video wall should not only carefully choose the installation site, but also need to pay attention to the lighting around the installation environment, also need to pay attention to wiring, but also for the framework has requirements, selection.
You may also like:Six Precautions for Installation and Maintenance of LCD Video Wall Displays
10. Keep checking for permanent use
Perform preventive maintenance to make sure the wall works and looks good over a long period of time. Reset the colors and clear the display every year.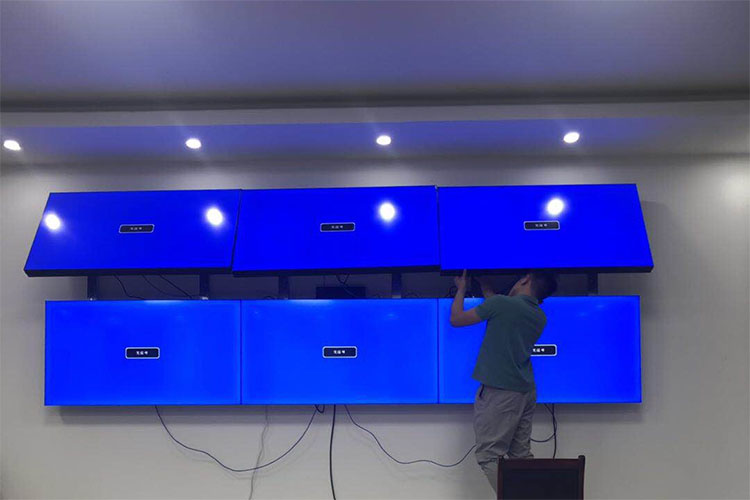 Shenzhen Yaxunda LCD Display Equipment Co.,Ltd is a high-tech information technology enterprises, the company is mainly engaged in multimedia information publishing system, digital signage system, outdoor wall signage, commercial display LCD research and development and system integration, the company adhere to the position and requirement from customers, with the deep understanding of professional technology and a large number of engineering practice experience, To provide customers with professional technical consultation and support, planning and design, equipment sales, installation and debugging, system integration and testing, application system development and software information platform construction and a series of services, with the majority of new and old customers friends for a wide range of business cooperation.