How to Make a Video Wall With 4tvs
Published:2021-07-10
Views:592
Digital signage video walls are as popular as wildfire these days, and it's not hard to see why.They are almost the ultimate digital signage -- huge, majestic and impossible to ignore.
In the past, digital signage video wall displays were only available to businesses and organizations with deep pockets, such as airports, malls, stadiums, etc.But now, thanks to technological improvements and the falling price of digital signage and screens, businesses with almost any type of budget can consider building amazing 4k video wall display to get their message across.
Use four flat video wall panel displays to create mobile video walls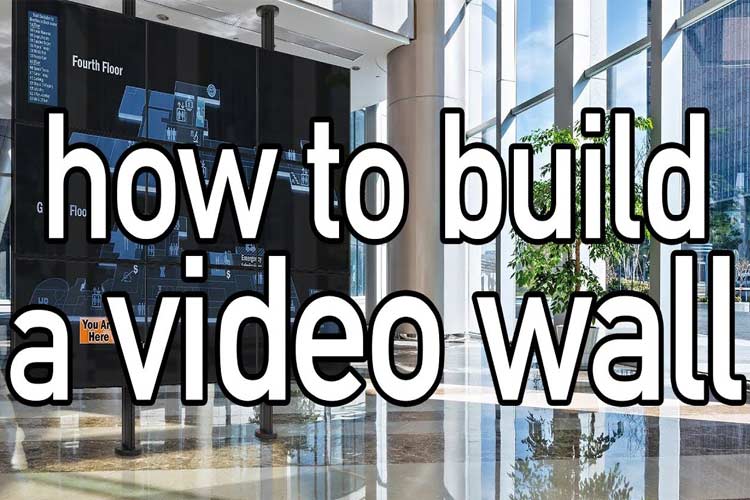 We provide a convenient way to create four-screen video walls for presentations or temporary digital signage and bring them to audiences in classrooms, lecture halls, offices, auditoriums, conference rooms, and other locations where video resources are shared.The rolling video wall is made mostly of steel and aluminum and can accommodate most 45 - to 55-inch thin bezel tv or monitors for video wall.
Effectively share four-screen video walls
Four sturdy rotating casters pass smoothly through doorways and thresholds, allowing four video wall panels to be shared within the facility without the need to purchase multiple Settings.When not in use, the cart can be rolled to a safe area for storage.The casters are locked to hold the cart in place at rest.The cable management opening in the main column allows you to arrange power cables and audio/video cables, reducing clutter and creating a clean, professional look.
What layouts can commercial video walls have?
Digital signage video walls have come a long way in recent years.Previously, common 2*2 TV production video wall designs tended to focus on small, basic rectangular implementations.
Now, it's not uncommon to see a huge floor-to-ceiling LED video wall grab the attention of an entire room. Or the super-elegant 4K video wall, whose artistry is awe-inspiring.
Finally, when it comes to a video wall of multiple TVs, almost any layout is possible -- it depends on imagination, hardware, budget, and the ultimate goal you want the video wall to achieve.
Step 1. Determine the size of your monitor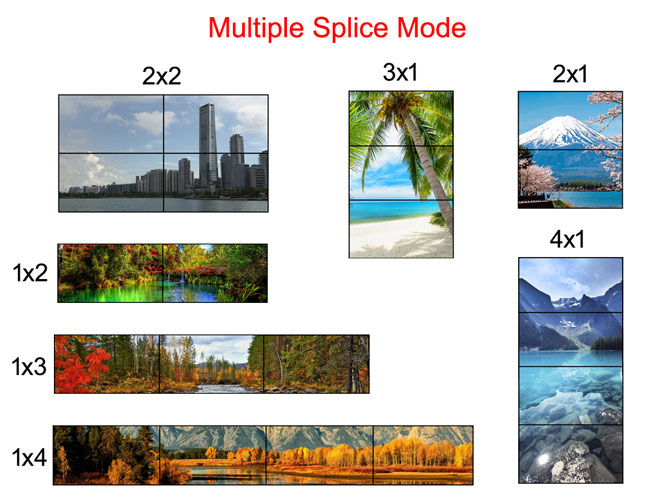 The first step is to determine how many monitors are needed for the video wall.There are two configuration options:
Configuration # 1.The number of rows is the same as the number of columns
This setup includes a combination of 2 screens x 2 screens (2 x 2), 3 screens x 3 screens (3 x 3), or 5 screens x 5 screens (5 x 5).Basically, this is any setting with the same number of screens in rows and columns.
Configuration # 2.Different number of rows and columns
This setup includes a combination of 1 x 4 screens (1 x 4), 3 x 4 screens (3 x 4), and 5 x 6 screens (5 x 6).This is any multi-screen setup where the number of screens in rows and columns is different.
Step 2. Get the video wall controller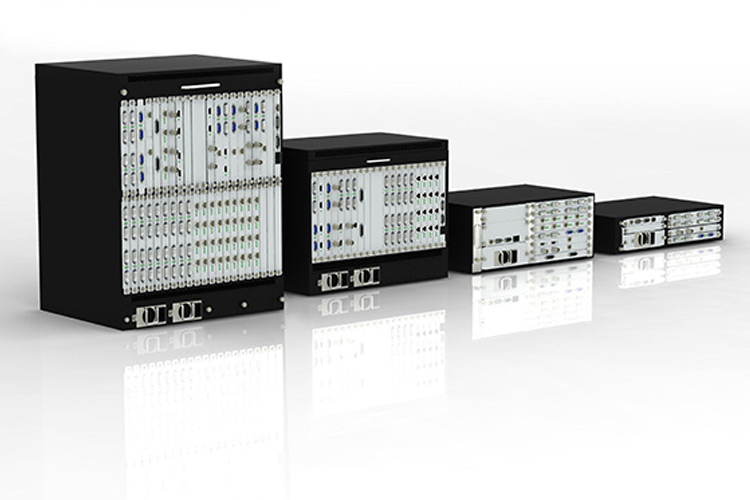 The setup is simple: connect the media player to the media switcher using an HDMI cable, and then connect each TV monitor to the media switcher box using an HDMI cable. Once connected to all of your screens, the switcher splits the stream of content from the media player based on the format (that is, controller 2x2 2x2, 3x3, or any other layout) to fit each of your screens as a single display.
The only downside to video wall controllers 2x2 is that they can be very expensive, especially if you need a lot of input to power a video wall with multiple screens.
You can also choose a local video wall system.They're easier to install, but your video wall can only use a maximum of three screens.The reason is that a native video wall relies on a single device to send its signal directly to each corresponding display. Basically, maintaining high resolution is extremely difficult. For example, to display content in 1080p on two screens, your device needs a 4K signal.
Step 3. Put something nice on the video wall screen panels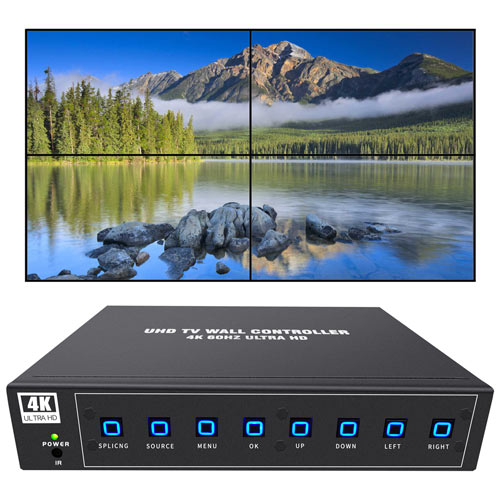 Our video walls provide excellent image quality in indoor environments, including
video wall meeting room
, network operations centers, simulation rooms and training centers, corporate offices, retail stores and showrooms,
With a life expectancy of more than 60,000 hours, these monitors are designed to operate 24 hours a day, 365 days a year, and require minimal maintenance.Our video wall displays benefit from FHD resolution, amazing color retention, and unmatched image sharpness.