Asianda LCD video wall for conference room use
Published:2020-10-07
Views:1383
A video wall is a special multi-monitor setup that consists of multiple computer conference room monitor, video projectors, or television sets tiled together contiguously or overlapped in order to form one large screen. Typical display technologies include LCD panels, Direct View LED arrays, blended projection screens, Laser Phosphor Displays, and rear projection cubes.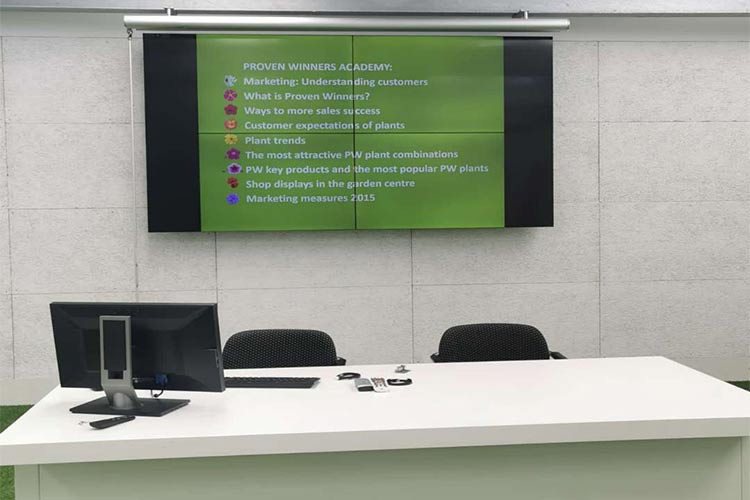 Modern multimedia conference room digital signage have become an increasingly important design category for modern new office buildings. With the popularization and improvement of computer-centric multimedia technology, new methods and methods have been brought to conference work, especially in recent years. Visual information technologies such as video conferencing and remote teaching have been widely used in the field of conference rooms, and multimedia conference room display solutions have been rapidly popularized with their diversity of functions (such as on-site meetings, training and teaching, etc.). In the multimedia metting room, whether it is for department meetings, leadership meetings, summaries, reports, etc., the pictures, texts, sounds, videos, and pictures that are interactively operated by the computer are displayed, which fully mobilizes the sensory perception of the participants and greatly improves the effect of the meeting.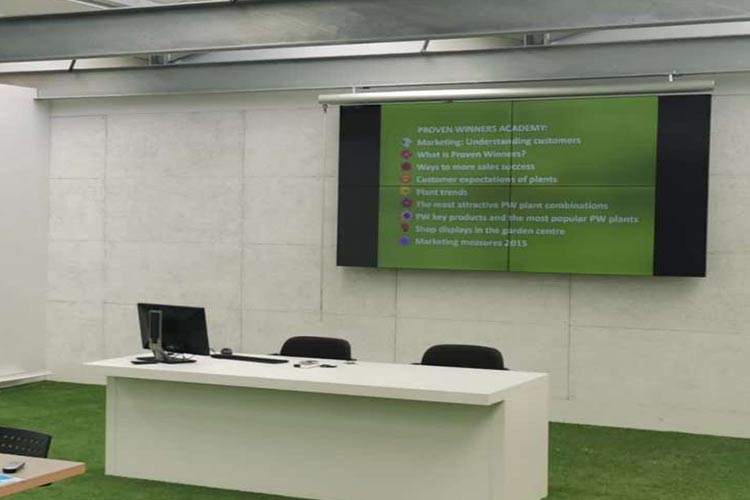 Video Wall provide many kinds of conference room display solutions with variety of signals. Our LCD conference room display is easy to install and maintain, with high stability and reliability,Providing cost-effective products and customer-oriented services.Recently finished installation for a 2x2 video wall. It is used for a conference room in Italy. Clients have a professional installation team. Although this is just a simple 2x2 55 inch video wall, clients have done a perfect work on this installation.


Here are the feedback from clients after completed installation.