Asianda LCD video wall for conference room use
Published:2020-10-07
Views:468
A video wall is a special multi-monitor setup that consists of multiple computer monitors, video projectors, or television sets tiled together contiguously or overlapped in order to form one large screen. Typical display technologies include LCD panels, Direct View LED arrays, blended projection screens, Laser Phosphor Displays, and rear projection cubes.
https://www.asianda.cn/product/Video-Wall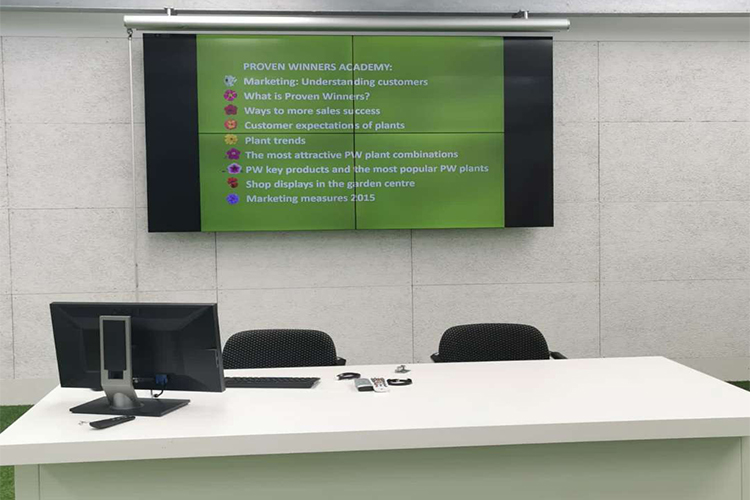 Recently finished installation for a 2x2 video wall. It is used for a conference room in Italy. Clients have a professional installation team. Although this is just a simple 2x2 55 inch video wall, clients have done a perfect work on this installation.
Here are the feedback from clients after completed installation.