How Outdoor Digital Signs Can Benefit Your Business?
Published:2021-05-18
Views:1728
According to trade export data, outdoor digital signs for business is becoming more and more popular in the global advertising market. Compared with indoor digital signage, outdoor LCD digital signage have more advantages for advertisers to choose. The outdoor digital signs for business display exceeds the limitation of space and time, and can be installed in different locations according to demand and flow of people. Twenty-four advertisements are played uninterrupted for hours, and the machine can be switched on and off regularly to play advertisements. Aiming at different time periods and different audience groups, targeted broadcast advertisements to viewers, bringing good visual and auditory enjoyment to outdoor information dissemination, effectively delivering advertisement information to consumers, and can be widely used in outdoor advertisement broadcasting, public information release, outdoor media communication, touch inquiry and other fields. Maximize the effect of product promotion and bring benefits to the enterprise, also the bus shelter display outdoor screen display.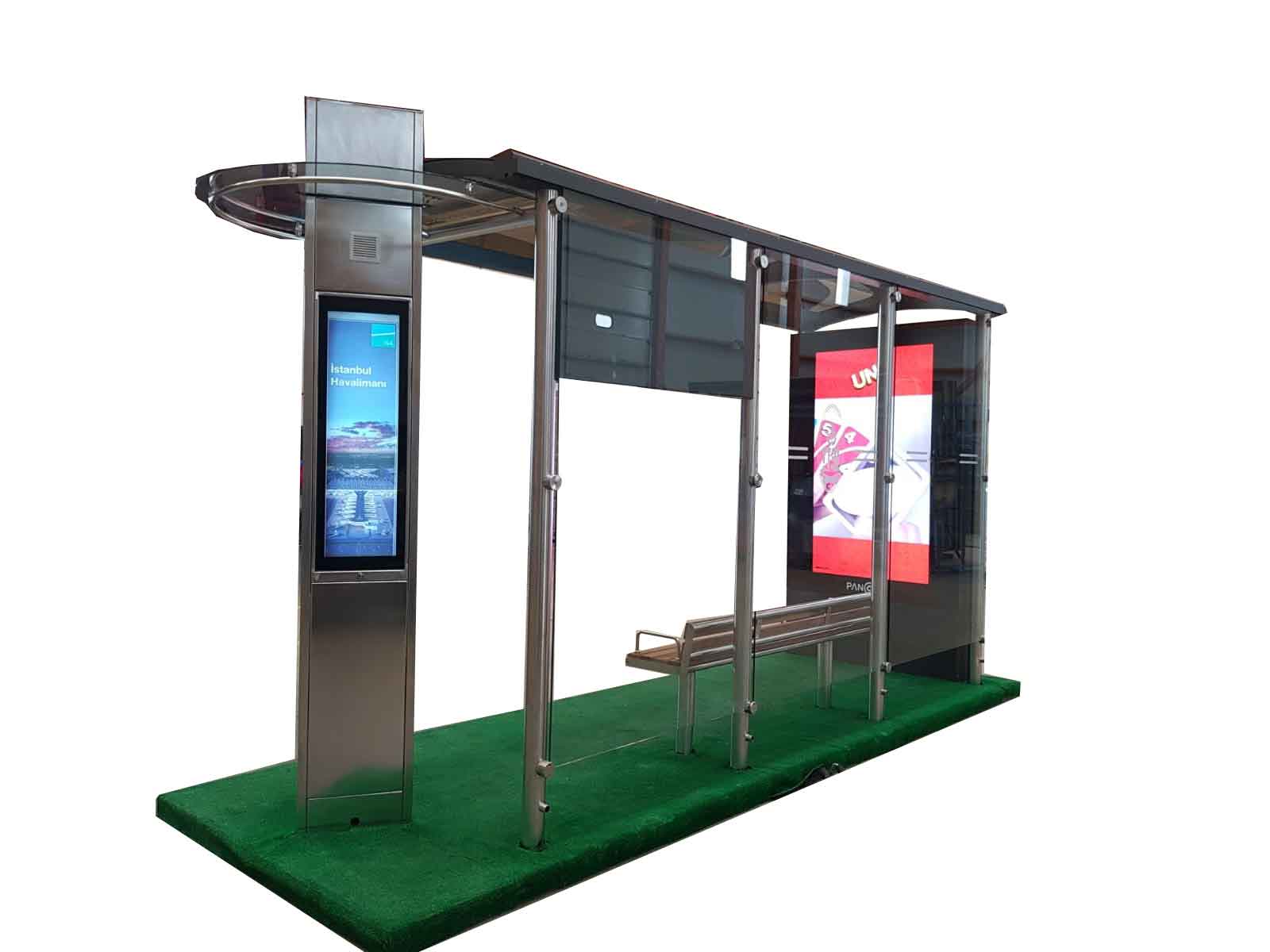 With outdoor digital displays, business owners will certainly attract new customers with a healthy return on investment. The performance of outdoor digital signage can attract the audience's attention with dynamic colors and graphics by displaying effective advertisements, so that enterprises can be in a leading position in the competition.
Why does your business need digital signage?
As an enterprise in the high-tech era, you can effectively advertise your products and services based on various outdoor digital signage, so that target customers can obtain enterprise and product information more accurately. 
For example, the target customer of a company is a driver, so you can choose an outdoor advertising lcd screens in the area besides the road or a gas station, and then place the corresponding advertising information to attract drivers to watch your products and understand your company. 
For example, the target customer of a company is a white-collar group in the city, then you can choose outdoor advertising lcd screens in office buildings, subways, buses, apartments and other areas, and then make the corresponding content and publish it. Then the probability of your company's content being viewed by the white-collar group becomes big. 
Modern enterprises can select outdoor digital signs for advertising in corresponding areas to place advertisements according to their company's customer groups, which allows them to increase their exposure without restrictions, increase sales performance, and enhance the company's competitiveness.

In addition, the advantages of outdoor display screen can also ensure the success of advertising. For example, the outdoor advertising lcd screens supports 24-hour uninterrupted broadcast of advertisements and timed switch to broadcast advertisements, which can increase the content of advertisements and reduce advertising expenses and operating costs. At the same time, the outdoor advertising lcd screens supports remote control, such as changing or updating advertising content, and changing the form of advertising, such as split-screen playback. You can also monitor the running status of the outdoor light machine in the background in real time, such as humidity, whether the machine is tilted, fan speed detection and adjustment, heating function, etc. These functions make the advertising machine more intelligent, and our new software for outdoor signage displays supports these functions.
outdoor advertising lcd screens is suitable for various outdoor places, such as large-scale shopping malls, streets, communities, high-speed station entrances, etc., can be installed on the wall or on the floor according to the needs. The outdoor advertising lcd screens with LCD display adopts a high-brightness LCD screen, and the content to be played is guaranteed to be clearly visible. The content to be played includes dynamic videos, static pictures, marquee text, etc., to meet the various needs of customers. The outdoor digital signs for business is equipped with toughened glass, which is waterproof, dust-proof and explosion-proof to ensure long-term normal operation.
In short, choosing an outdoor advertising lcd screens to play content is a very good choice, allowing your business activities to be more widely promoted.