Notice of Mid-Autumn Festival and China National Holiday
Published:2023-09-28
Views:173
Dear all partners:
Asianda company will be temporary closed from 29th Sep to 4th Oct due to Mid- Autumn Festival and China National Holiday. All business will be normal from 5th Oct. if you have any projects or orders want to get more details. Kindly suggest you left message to us, also contact our 24 hours service sales representatives.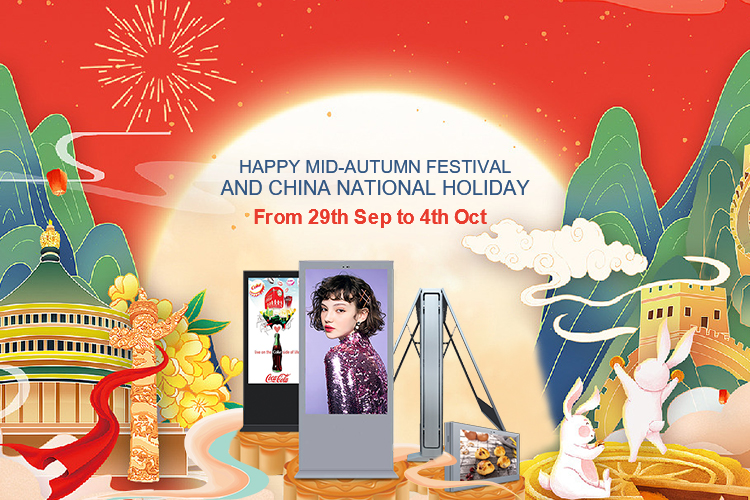 It is the first time Mid-Autumn Festival meets with National holiday; total 6 days holiday can let people have chance to spend this with their families. We hope all of them enjoy the holiday and stay safe during this period. Meanwhile, it is our great country's 74th Birthday, we hope China will be prosperous and flourishing.
Asianda team adhere to provide the best solution to customers in LCD products with our effort, let's move together to expand digital signage marketing.