What is digital signage? -Best solution
Published:2023-11-01
Views:154
1. What is digital signage? - concept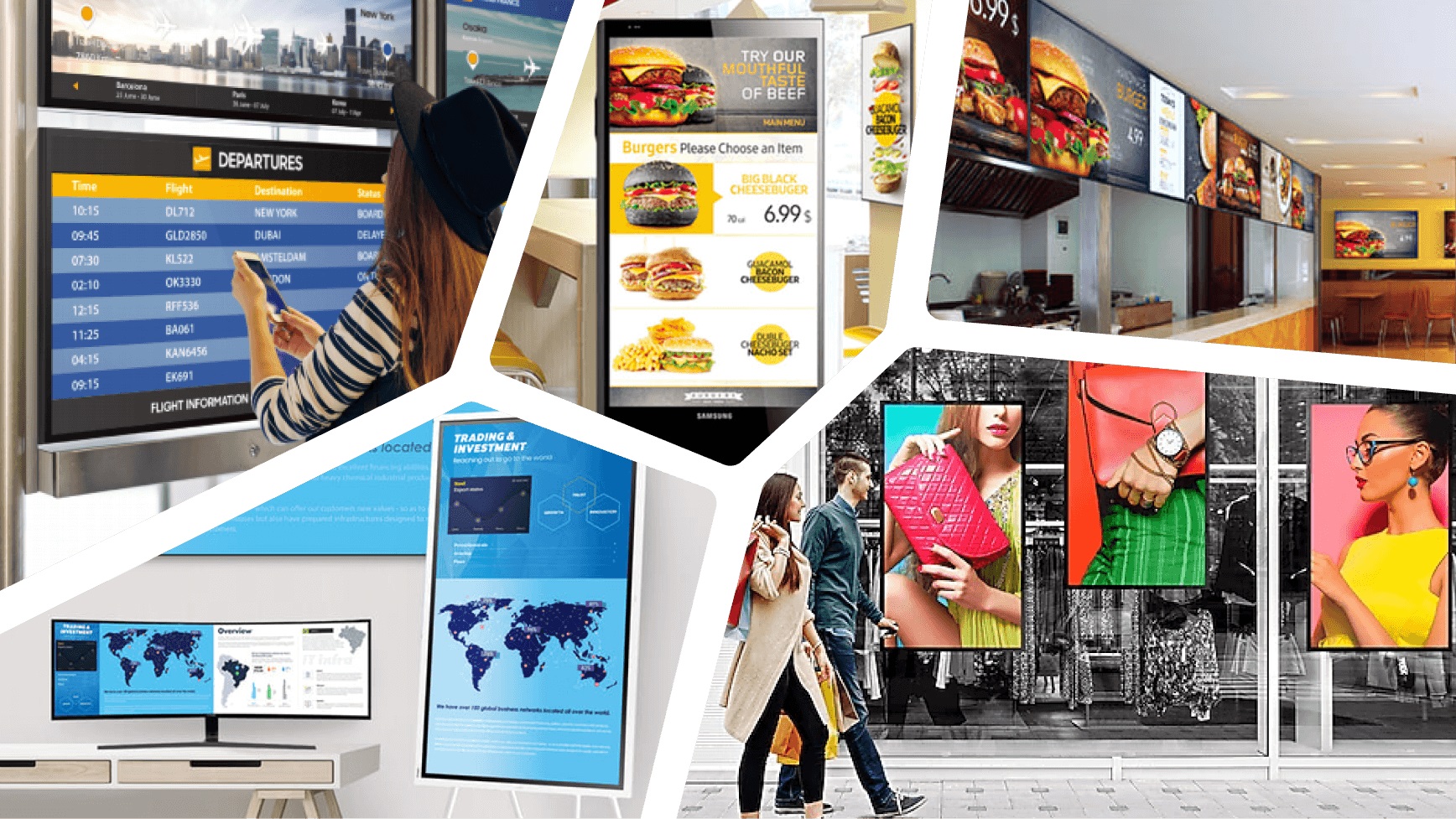 Digital signage is a digital screen (e.g. LED, LCD, OLED, etc.) used to display dynamic content such as text, images, videos, multimedia and interactive content or even live streaming.
We can often see this in large shopping malls, supermarkets, hotel lobbies, restaurants, cinemas and other public places where people gather. They are also widely used in retail stores, restaurants, modern offices, hospitals, airports and other transportation hubs, and even Many educational institutions or places of worship.
2. What does digital signage consist of?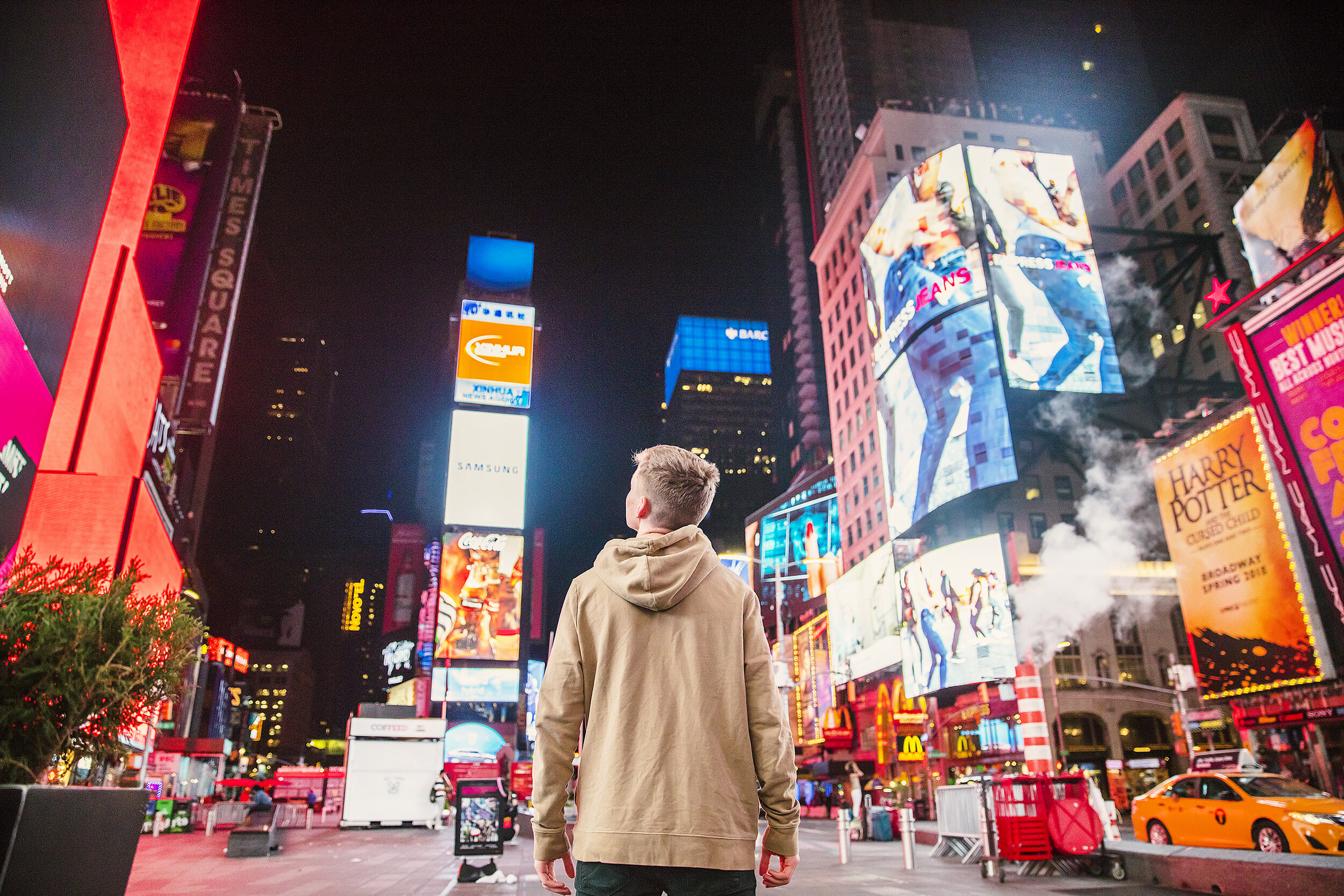 Simply put, we can divide digital signage into 3 modules.
(1) Hardware
(2) Software or CMS
(3) Content
(1) Hardware is essential in our digital signage here. Specifically divided into the following three aspects:Digital display or screen: A signage screen is like your phone or TV. It is an interface that displays information. It is a screen that displays information. In fact, you can turn your TV into a digital display board. However, most people tend to use commercial-grade screens for electronic signage because of their longer lifespan and visual output.
Digital Signage Player: A signage media player is a small box that connects to a screen. If your display is a smart TV, the media player will be embedded in the screen. The hardware has its own software that drives features such as downloading content from the CMS and rendering content in various formats such as videos, images, HTML, and more.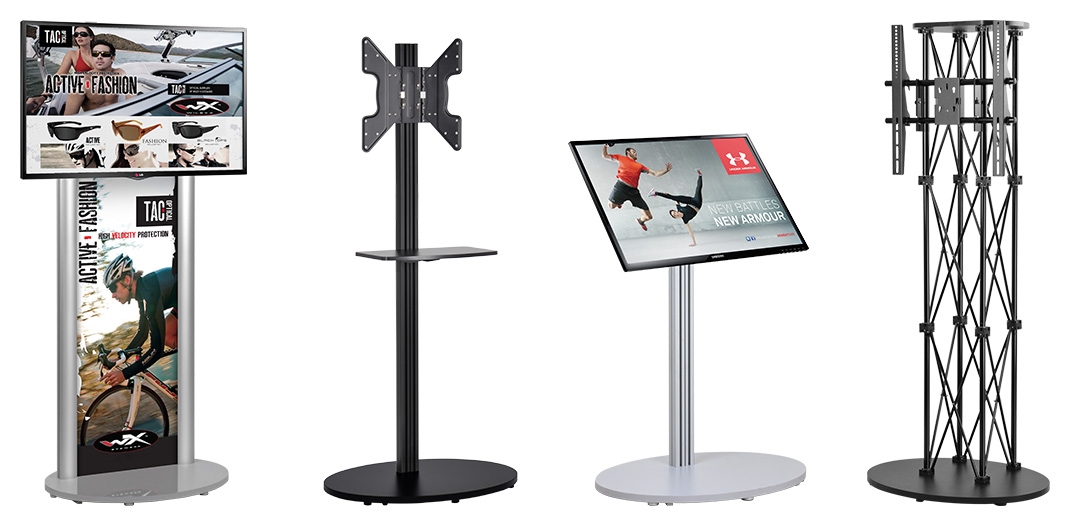 Monitor Stand: A mounting bracket and cable are required to mount the monitor to a wall or hang from the ceiling.
(2)Software or CMS is the brain that helps process the data and display it on the screen easily. Here are some key attributes:
Content Management System (CMS): Every software program has a dashboard that allows users to manage their activities. Some of the essential features of any digital signage CMS include features like content scheduling, remote screen management, multimedia support (like JPG, MP4, GIF, HTML, HTTPS, etc.), integration capabilities, custom layout creation, and device responsiveness.
Cloud content management: The CMS can be hosted in an organization's private data center (on-premises digital signage) or on the cloud. Cloud deployments help organizations manage server infrastructure more easily, easily distribute content across geographies, and have high scalability. If your digital signage software is hosted on the cloud, you can access your dashboard or CMS from anywhere in the world.
(3)Content: What is displayed on the screen is the content. It could be a pre-designed advertising video or a live news broadcast. Electronic signage offers a wealth of content possibilities such as images, social media posts, text messages, Youtube videos, website information, live traffic, sales dashboards and RSS feeds. Many modern digital display management platforms, such as Pickcel, offer content apps that can bring live and programmatic content (such as live news, live weather, accurate clock time, live countdowns, etc.) to any screen.
3. What are the different types of digital signage?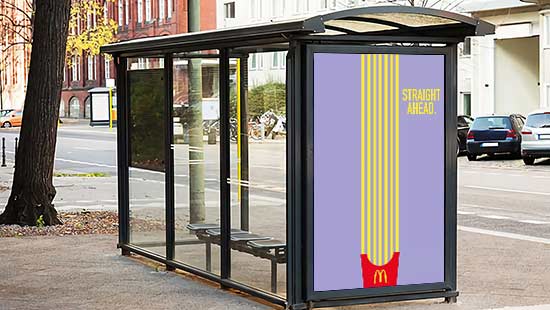 Outdoor digital signage
Since this type of product has been in the outdoor environment for a long time, we need to consider many factors: temperature, waterproofing, rust prevention, display effect in the outdoor environment and other factors will all affect the use of the product. Our outdoor digital signage can do this.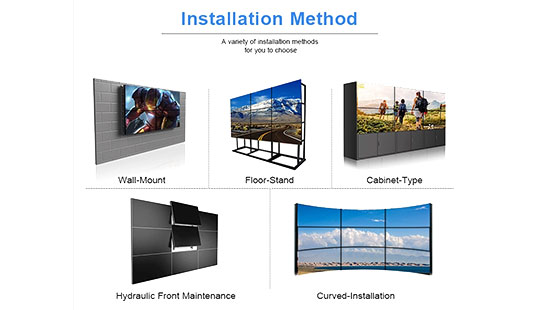 video wall
A video wall is a combination of multiple screens into a larger screen. Video walls provide high-resolution output and are often used to display media in an enlarged size.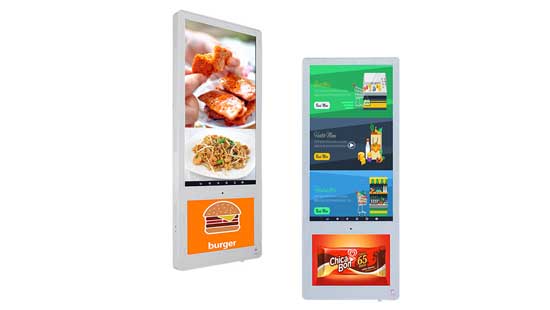 interactive display
An interactive display is a screen where the user can physically interact with the machine. These often come in the form of self-service kiosks and digital kiosks. Some common use cases for interactive digital signage include self-order menu boards, airport kiosk check-in systems, museum digital resources, interactive wayfinding maps, and more.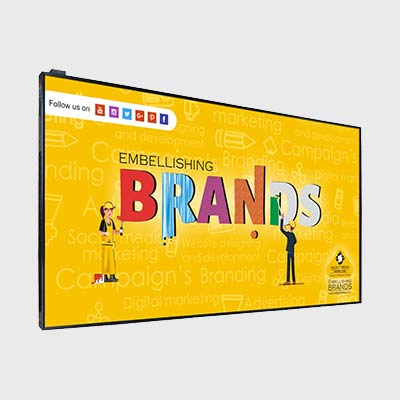 Commercial LED display
Digital window display products play a key role in the LCD market and are available in regular sizes of 43 inches, 49 inches, 55 inches and 65 inches to provide the best image effects to the audience. At the same time, if you have other size requirements, we can customize it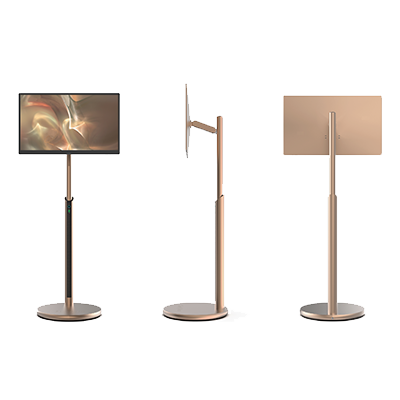 Standing Digital Signage
The product comes with a standing stand, we can place it anywhere we want, no installation required. We can often see them in hotel lobbies, schools, airports, company entrances and other places.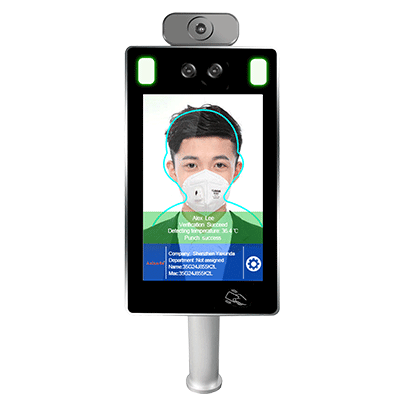 Face recognition temperature measurement
This product integrates intelligent face recognition function and also supports face temperature measurement. It is mostly used in public safety areas such as hospitals, airports, train stations, etc.
What is a digital signage solution?
If you're interested in implementing digital signage, here are a few questions to consider first:
How many screens do you want to install?
What type of content will you display?
What is your budget?
Services we can provide you
Installation: Provide you with a complete solution based on site survey and stay with you in the final stage.
Hardware: All hardware equipment is provided, including displays, mounts, wiring and other support items.
Software: For your media players, content management systems (CMS), and device management.
Network: How your digital signage connects to other systems, such as via Wi-Fi or hardwire.
Digital Content: Helping you complete the content you need to publish.