Different installation and bracket styles for YXD-F8
Published:2020-10-20
Views:3264
With more and more clients are ordering YXD-F8, our clients have put forward different requirement for the installation of this product. They have requested for different brackets for different occasions. Here Asianda would like to introduce our popular brackets for this 8 inch Facial Measurement Kiosk Terminal device to all the clients.
Type 1 Desktop style:
      a: Simple desktop style: with simple bracket but easily adjusting the tilt angle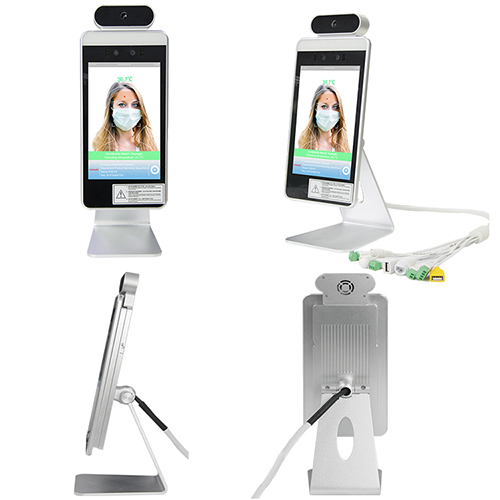 b: Smart desktop style: with much bigger base but with a LED light strip in the base which makes the while design look more beautiful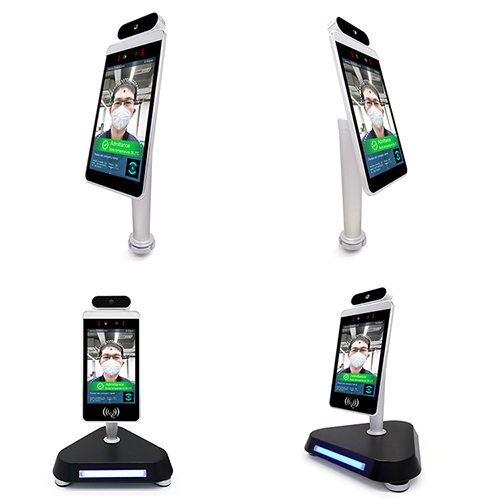 Type 2 Floor standing:
    a: standard floor standing: 1.18m high floor standing bracket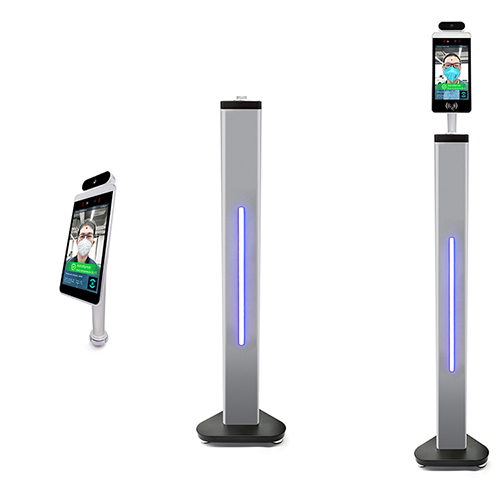 b: Adjustable floor standing: Through adjusting the whole height for the device to measure the temperature of the people with different height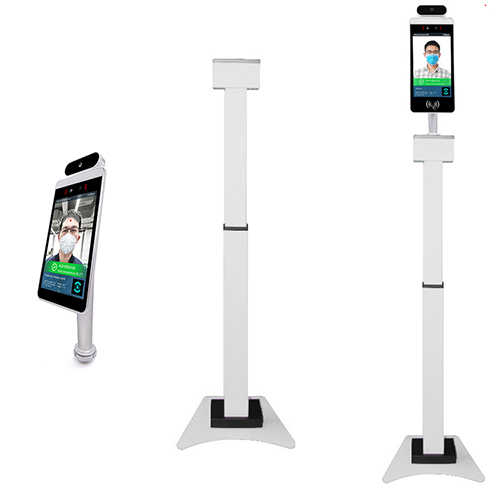 c: Tilt floor standing bracket: to measure the temperature of the people with super high height.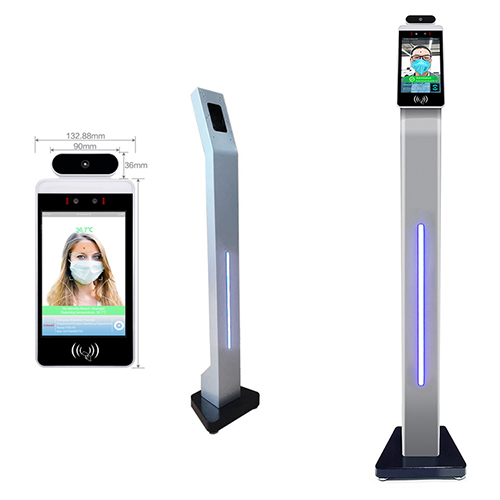 During this period of time, we have seen a lot of smart security, AI field manufacturers rush to help pneumonia prevention and control actions, with our own strengths, contribute our own strength in this new crown pneumonia "epidemic" war! At present, facing the surging wave of enterprise rework and students returning to school, the traditional contact fingerprint time and attendance and the use of manual hand-held thermometers have a great risk of virus cross-infection. Non-contact face recognition time and attendance and automated infrared Products that combine facial temperature detection have become an urgent need, so the face recognition and temperature measurement

price 

continues to be too high. Yaxunda has actively improved and upgraded its original technology and solutions, especially for this epidemic prevention and control upgrade, iterated face recognition technology and automatic infrared face recognition temperature scanner technology, which can realize normal face recognition and at the same time Personnel conduct accurate facial temperature measurement and voice broadcast.
The quality of the 8-inch face recognition temperature measurement equipment independently developed by Yaxunda is guaranteed

1. Temperature measurement terminal touch screen-8 inch product features and application scenarios:
Through high-precision infrared temperature detection and the perfect combination of smart access control, attendance and other functions such as face, ID card, etc., it realizes non-contact human body temperature rapid detection, registration, recording and other functions. It is widely used in office areas, hotels, access gates, etc. Office buildings, schools, shopping malls, communities, transportation hubs and other public service places, etc.

2. Product features:
★Using an 8-inch IPS full-view LCD display.

★Industrial appearance, waterproof and dustproof design, stable and reliable.

★Support 3W face library. 1:1 comparison recognition rate is more than 99.7%, 1:N, comparison recognition rate is more than 96.7%, 0.1% false rejection rate, live detection accuracy rate 98.3%, 1% false rejection rate, face recognition passing speed is less than 1 second .

★Support accurate face recognition and comparison while wearing a mask.

★Using industrial-grade binocular wide dynamic camera, night infrared and LED dual compensation.

★Support optional Rockchip RK3288 quad-core processor, Rockchip RK3399 hexa-core processor and Qualcomm MSM8953 octa-core processor with strong performance.

★Support human body temperature detection and temperature display, the best temperature detection distance is 0.5 meters, the farthest is 1 meter, 0.2℃ error, support and automatic alarm for abnormal body temperature, second-level detection speed, real-time export of attendance temperature measurement data.

★Support the expansion of various peripherals such as ID card readers, fingerprint readers, IC card readers, and QR code readers.

★Support system level, APP offline level, APP + background network, multiple API docking, complete documentation, and support for secondary development.

All the brackets above are provided by Asianda and always avalible for sell.