5 Tips For Outdoor Digital Signage Customization
Published:2022-06-01
Views:551
With the development of panels technology, more and more end-customer and media company owners pay much attention to DOOH advertising. IP65 outdoor LCD digital signage and LED screen brings more chances for outdoor advertising. IP65 outdoor LCD digital signage helps the media work more smarter and more efficient. It supports to attract more attention from the people than before, and let contents such as advertisements spread more fast. Absolutely it always has customization for the outdoor LCD digital signage from the end-user. Here are 5 tips for the outdoor totems customization.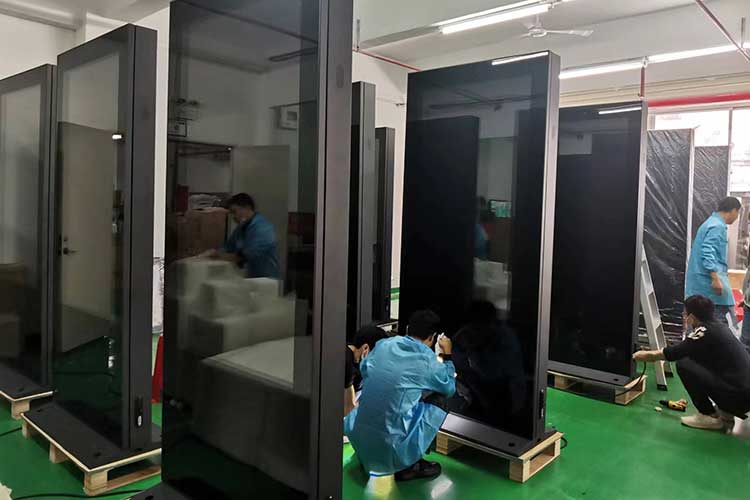 At first, we need to pay attention to CMS. The CMS can be based on Android or Window system. It is very important to edit and upload contents to outdoor kiosks remotely. Asianda keeps updating the CMS to the latest version CMS XDS Plus. The highlights in this version is that it is developed specially for outdoor digital signage with environmental sensors integration. It supports to monitor the outdoor totems working data such as working temperature, smart fan speed, door situation, ponding situation, screenshot and so on. It can help the device management manage all the data remotely at anytime anywhere to make sure the device work well. The CMS cloud account based on German server can be also offered. It will be very convenient to manage dozen or hundreds of outdoor digital displays at same account at the same time. It will help the clients to save time and money on devices operation and maintenance.
Second, it is about the glass. The security issue of outdoor totems is also important if you want to run the kiosks successfully. Normally we manufacture the kiosks with 6mm full screen tempered glass at front screen to protect the screen well. Our outdoor digital signage displays are approved with IK10. And it will need capacitive touch screen for wayfinding or interactive function. Some clients need to customize the screen for polarized sunglasses readable as drivers always wear sunglasses and kiosks used at gas station ,car wash, highway or streets. Some clients need to customize the screen with AR glass and UV protection. It will protect the screen well from strong UV to prolong the service life of machine, and withstand higher operating temperature. Welcome to get more test data about glass if you're interested.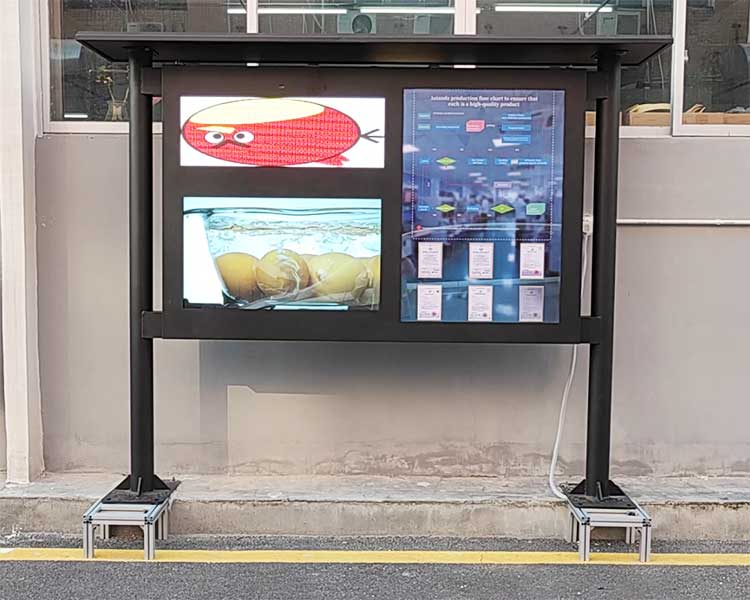 Third, we want to talk with you about the structure customization. It includes the inside and outside structure. For example, some clients want to put their own player box into the device. So it may need to customize the inside structure to install the player. Sometimes it will need to customize the outside structure. We designed one kiosk with 43 inch outdoor digital signage, one outdoor led screen and one light box integrated as one kiosk like above picture. We also designed a kiosk with 2 pcs 86 inch 3000nits outdoor digital signage and 1 pcs 32 inch 2000nits interactive touch display integrated together as one kiosk like below picture. Welcome to get more info to click here Customized 86 Inch 4K Outdoor Digital Signage Case Study.  It will have the kiosks more functions to display different contents. We have the ability to design the outdoor digital signage that you need.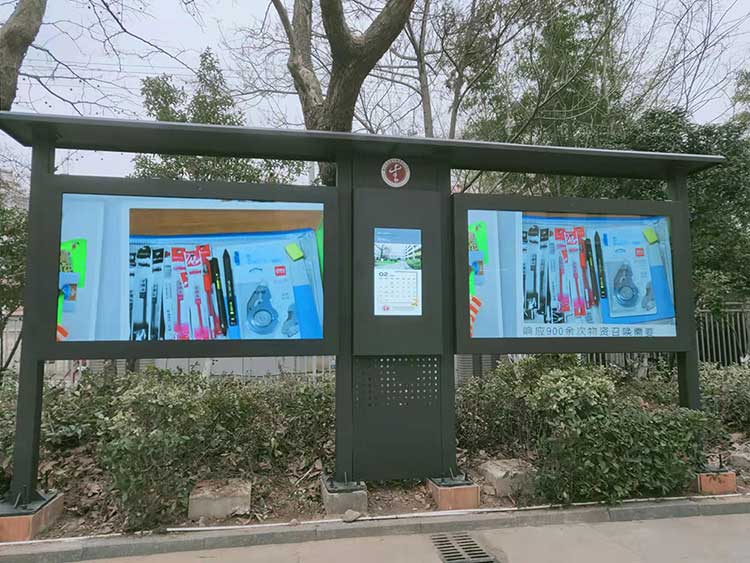 Forth, we need to focus on the screen brightness. With technology development, the screen brightness goes up year by year. Actually the brightness 2500nits and 3000nits will be enough to read under the sunlight. Our outdoor digital signage is built-in light sensor for smart brightness control. The screen brightness is automatically adjusted depending on the outside environment light. The brightness is increased in light for better visibility, while it is decreased in darkness for efficient power management.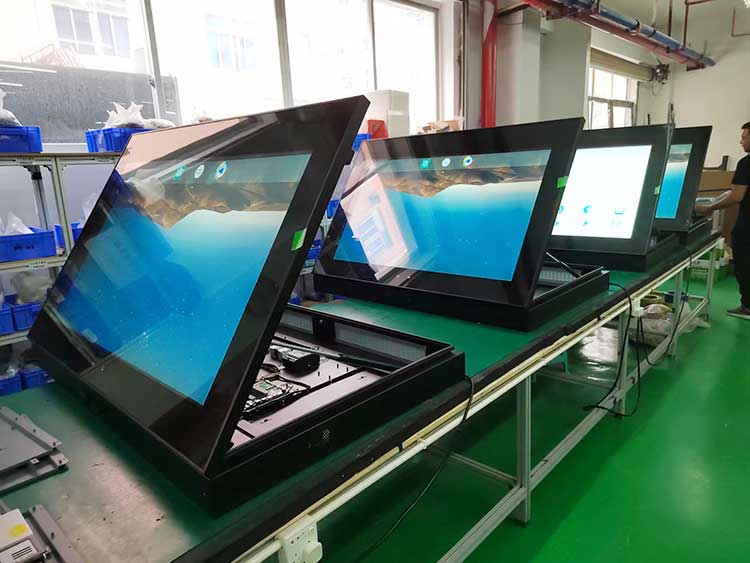 Final point is the waterproof and dust-proof rating. It is very important for DOOH advertising. Our outdoor digital signage is approved with IP65 rating certificate. We have 43", 49", 55", 65", 75" samples in stock for fast shipment. Single sided and dual sided, floor standing and wall mounted are optional. Welcome fast talk if you need more info about outdoor totems.