New Aluminum Outdoor LCD Digital Signage Display
Published:2022-06-15
Views:595
With the popularization of outdoor media and the development of outdoor LCD advertising player technology in recent years, aluminum outdoor display has become more and more mature and popular.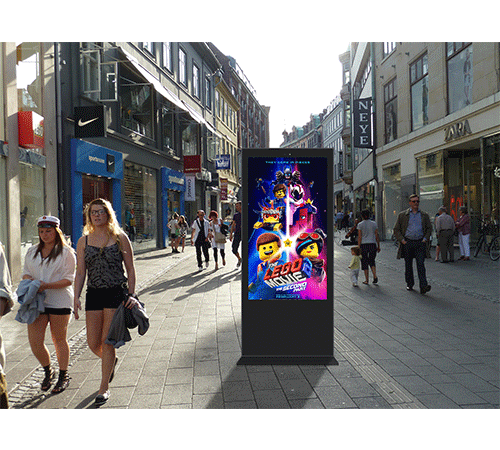 What is the Advantage: 
1. 20% Weight cutting
2,More than 5 years Rust Proof enclosure
3,Much more slim design
As a professional manufacturer of LCD advertising players that has won various honorary titles such as national high-tech enterprises and Guangdong famous trademarks,we put more attention to the field of outdoor LCD advertising players this year .
For leading market of outdoor lcd digital signage,we developed New aluminum outdoor lcd digital signage,happy to share with you.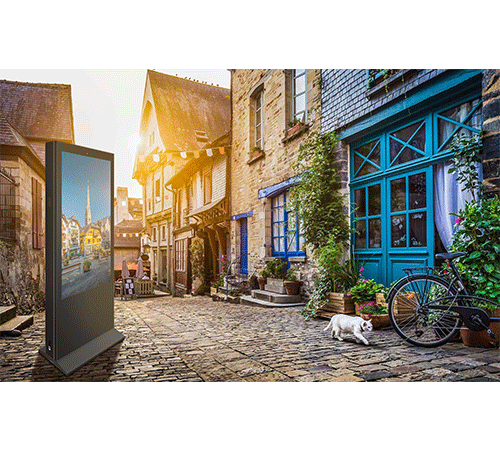 Area light control technology: high-precision LED controller is used for dynamic control of backlight of HDR LCD display, improving the contrast of the display picture and reducing the backlight.
The power consumption of the whole machine can achieve the purpose of improving image quality and saving energy.
Environmental monitoring technology: through the exclusive chip design, real-time monitoring of all hardware working status of the equipment, immediately red display when abnormal, supporting computer solutions, also supports mobile phone plans.
Nano moisture-proof technology: exclusive craftsmanship, through the combination of instruments, the 3399 motherboard can reach the military level, with zero failure rate,Strong stability and better running speed.
Quantum dot technology: According to the requirements of quantum dot technology, the arrangement of liquid crystal molecules is changed to improve the color solubility of the LCD screen.High color gamut, pure oma, and long-lasting color are three major advantages.
All-aluminum design technology: Exclusive open-mold all-aluminum structure, simple and convenient installation, light weight.
3399 highest configuration: dual Cortex-A72 + four Cortex-A53, large and small six-core super CPU structure, frequency up to 1.8GHz,support Android9.0/11 system, compatible with environmental monitoring board software.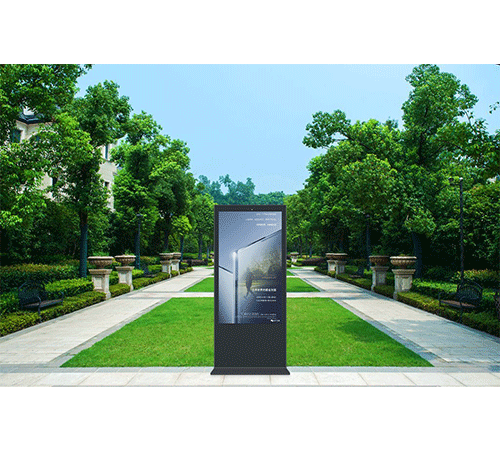 The 6 major functions are integrated, and the products are inevitably different from those 
of the same industry, reflecting a new one. At present, customers in the market also like
 the new code name.We believe that increasing investment in research and development 
and finding and developing an outdoor product that belongs to our own Yaxunda is the 
way for the enterprise to develop.
In addition to the help of the above software, the hardware is also very mature. The machine adopts aluminum shell, 4mmAR glass, IP55 grade,Explosion-proof, dust-proof and waterproof. The high brightness of 2500 makes the picture of the machine still clear in the sun. The internal intelligent fan system can change speed follow the internal temperature of the machine, the air conditioning system is optional. Modular design, the motherboard, power supply, air switch and timer are arranged scientifically. Scientific design.The machine can work normally at minus 20 degrees Celsius to 50 degrees Celsius.
Welcome to inquire for more info.