What is digital signage advertising display
Published:2023-06-16
Views:221
Digital Signage is a brand-new media concept, which refers to publishing business, finance and entertainment advertising through large-screen terminal display equipment in large shopping malls, supermarkets, hotel lobbies, restaurants, cinemas and other public places where people gathered. It is designed to broadcast advertising information to a specific group of people in a specific physical place and a specific time period, allowing it to obtain the effect of advertising.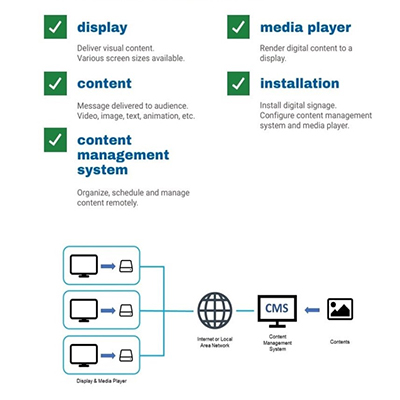 Generally speaking, a digital signage system should include the following features:
1) Permission management, Different users have different rights to use and control terminal display devices.
2) Element (media content) management, through this function, users can add, modify, delete elements.
3) Download or streaming media management, through this function, users can add, modify, delete media files or streaming media download or real-time playback.
4) Playlist management, through this function, users can define the time order of media play and make an appointment to play, etc.
5) Playback terminal management, through this function, users can manage network advertising terminal play, stop, pause, volume adjustment, IP address, timing switch machine time, video layout, web layout, or other media playback layout, and so on, and should be dynamically variable.
6) Display of playing terminal status, it should be possible to know the playing state of the playing terminal (network advertising machine), disk information, playing order, download situation and so on.
The above is a simple introduction of the digital signage system should have the function, different users' needs are not the same, so the function cannot be described clearly. At the same time, because digital signage playback terminals are generally placed outdoors or in public places, therefore, the stability of the system terminal is particularly important. Generally, embedded system architecture is used, which is efficient and stable, and low cost, so as to be accepted by most users.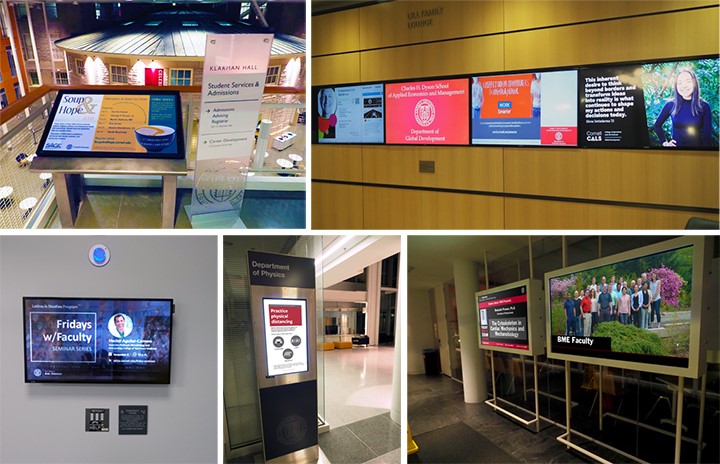 The digital signage's application generally include: bank, hotel, station, bus, taxi, railway station, subway, airport, supermarket, department store, hospital, stock exchange and so on. Asianda as a professional digital signage manufacture with more than 10 years experience,we can provide Indoor digital signage and Outdoor digital signage, all based on LCD screen, with more than 50000hours constantly working lifespan. We will provide the best indoor and 
outdoor digital signage
 solution according to your demands. and best after-service as well.