Consumers are more purposeful, and targeted advertising becomes the key
Published:2023-03-04
Views:379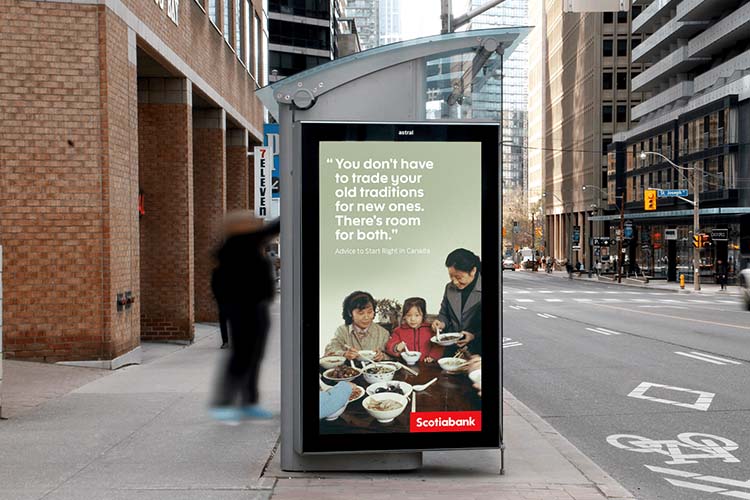 In recent years, social, economic and environmental changes have occurred, forcing consumers to change their shopping habits. People of all ages rethink how to save money, and as the recession deepens. There is nothing two-thirds of American consumers are worried about rising inflation, a McKinsey study found.
 The change in consumer trends is not all because of hopeless prospects. A 2021 study by Publicis Group found that 77% of people have experienced great changes in their lives in the past few years, completing life events such as buying houses, changing careers or having children. —— Lifestyle has changed, and so have their living habits, values and purchase needs.
Under the change of consumer behavior, brands and advertisers have to adapt quickly, and they must strive to cater to the needs of consumers, especially the brand value and sustainability. As a result, marketers are gradually turning to target advertising in order to win back potential consumers.
 Consumers are more concerned about the brand supply chain and the price
In the early stage of the epidemic, the phenomenon of empty shelves was common. While supply shortages take a serious toll on many brands and retailers, it also gives consumers the opportunity to try products they do not normally buy. Suddenly the specific brand that consumers are used to buying is lost, so they have to choose something else instead. As a result, many people find that they can buy the same quality products and brands with less money. In the case of toilet paper, when supply cuts cause severe product shortages, loyal users of brands such as Charmin have no choice but to switch to affordable products. Today, many consumers who changed their brands during the pandemic have not returned to their original brands, mainly because of concerns about inflation and the need for rational consumption.
 Consumers value brand value and expect transparency
Consumers' expectations and demands for buying a brand increase, and the brand must respond with more meaningful value information. A new study commissioned by Google Cloud found that 82 percent of American consumers want brands to match their values, and more than three-quarters of those surveyed have abandoned them due to conflicts of values.
 From environmental awareness, political issues to social action, consumers are more willing to buy and invest in their own concerns. At the recent Digiday Fall Media Buying Summit, Brent Poer, global customer head and president of Publicis Vision (Publicis Imagine), explained that brands should focus on consumer values and goals and establish meaningful connections with consumers. Over the past few years, people have begun to look at what is more important, and brands need to skip "labeling" motives or ideas and truly reach conscious consumers."Take a stand. Brands need to build long-term relationships."
PwC's 2022 Consumer series agrees, saying that 87 percent of leaders think their companies are trusted, but only 30 percent of consumers trust them.
 Return of targeted advertising
 In order to let consumers truly feel the attention and understanding of the brand, we must show the authenticity and relevance in the forefront of corporate communication. Using targeted advertising to establish emotional relationships with consumers can facilitate long-term relationships.
 What is targeted advertising?
 Targeted advertising is not just a temporary social media poster for current events; it is an application of the company's value center strategy that integrates the company with certain values or initiatives. Authenticity is the key to the success of targeted advertising, and brands need to ensure that they do not overcommit or self-whitewash. For example, many brands make promises on environmental, social and corporate governance (ESG), but most of them are just a green act —— Today consumers are well-informed and good at detecting false promises.In fact, the Harris poll found that 77 percent of consumers still have doubts about brand commitment, arguing that most brands overstate efforts such as sustainability.
 Knowing the audience helps deliver meaningful information and build brand loyalty, which can work even when consumers tighten spending. Some people believe that when the market is weak, brands should reduce brand building and support effective marketing instead. But even if the budget shrinks, winning over customer loyalty is inevitable. By abandoning short-term gains and focusing on lifelong customers for long-term benefits, brands should expand their market share while competitors shrink advertising spending. Advertising media such as outdoor advertising (OOH) are also very suitable for increasing awareness and spreading certain community or demographic characteristics. Outdoor advertising has been around for a long time, and naturally it will be the most trusted channel for the audience. It is like a canvas, which can convey information in the most creative and influential way, go beyond the boundaries of small screens, and enlarge the advantages of other channels, and is very suitable for absorbing omnichannel marketing strategies.
With the world changing rapidly and increasing brand pressure, we must keep up with current events, trends and initiatives. The program function can creative materials in real time, deliver relevant information to the target audience, and keep the brand flexible and fast. The same ads can be delivered to multiple media channels (such as mobile devices, connected TVS, social media), so that your information can reach end users and create a comprehensive brand experience for consumers.
While goal-oriented advertising strategies cannot be accomplished overnight, knowing who your consumers are, their value pursuits, and how to connect your values to their lifestyle are the key to driving the steady and long-term growth of interests
For more information, please check the
outdoor digital signage product
here