What is outdoor digital signage? -The ultimate guide
Published:2023-11-03
Views:120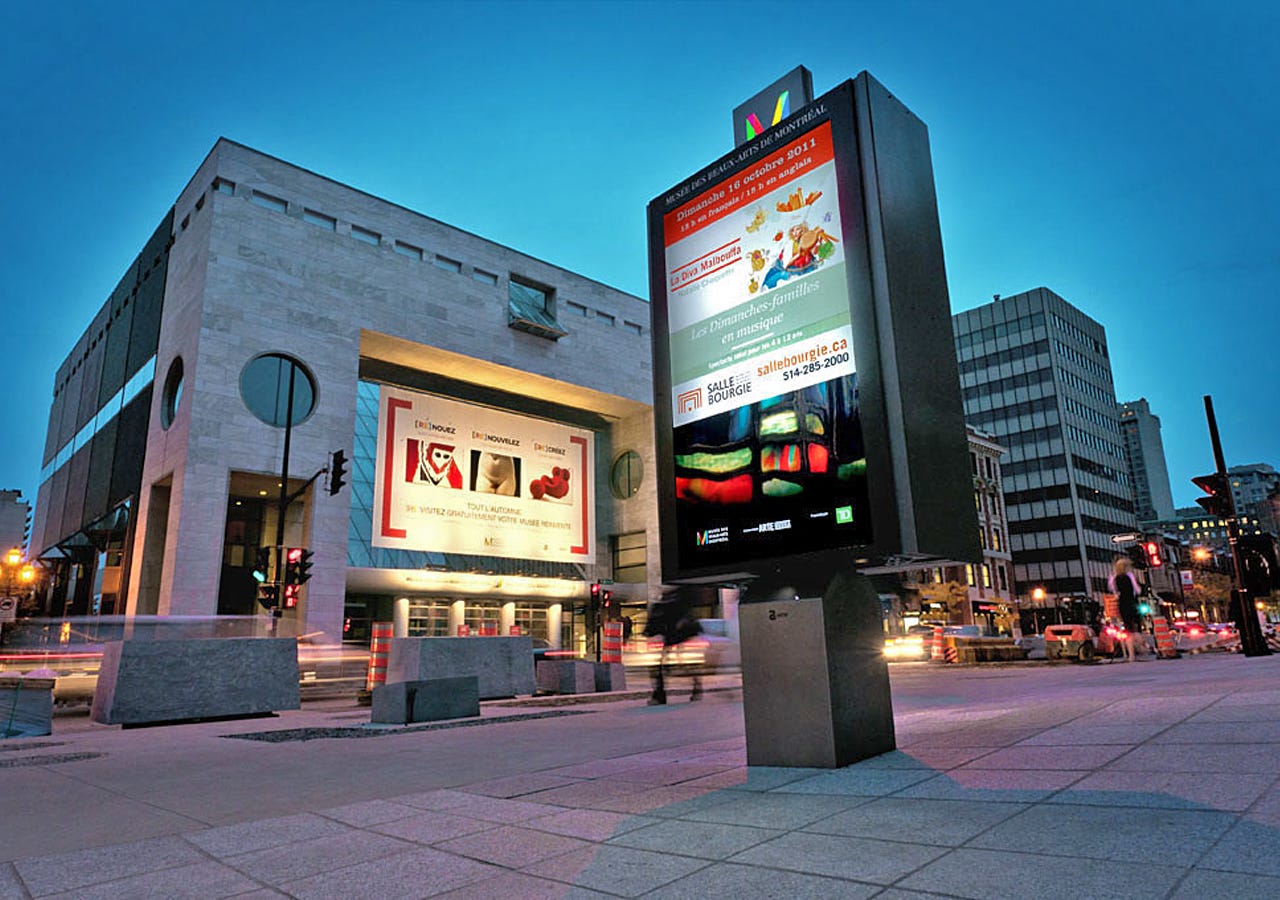 concept

:

Outdoor digital signage is a dynamic display solution designed for outdoor environments. It is widely used in various areas including churches, retail stores and more to attract attention, convey information and enhance engagement.




7 things to pay attention to when it comes to outdoor digital signage




Since this type of product will be used in outdoor environments for a long time, we need to consider 7 factors:

 
1. High temperature and cold resistance
2. Waterproof and dustproof
3.Brightness and visibility
4.Sturdy shell
5. Intelligent cooling system
6.HD resolution

7.Multiple intelligent protection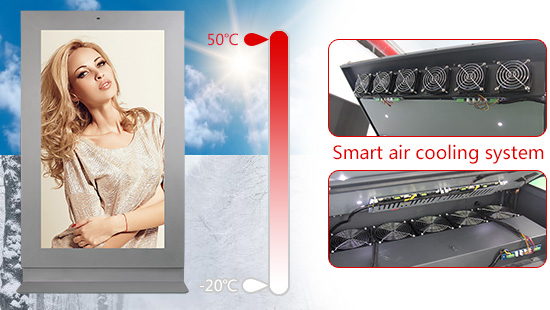 High temperature and cold resistance:
Since these screens are designed to be used under direct sunlight. Sunlight brings heat. Regular LCD screens malfunction when exposed to high temperatures, causing dark spots to appear on the screen, causing screen performance to degrade over time. LCD panels used in high-brightness screens can withstand extreme temperatures of up to 50°C without failure. Even in countries in cold zones, it can be used outdoors at temperatures as low as -20 degrees Celsius.
Waterproof and dustproof:
Asianda outdoor digital signage series has IP65 protection level (completely prevents the intrusion of foreign objects, and can completely prevent the intrusion of dust, prevent the intrusion of sprayed water, that is, prevent the water ejected from the nozzles from all directions from entering the product). This means it is designed to withstand the damaging effects of water and other weather such as sun, rain, snow, dust and wind. This is the basic function of outdoor LCD digital signage.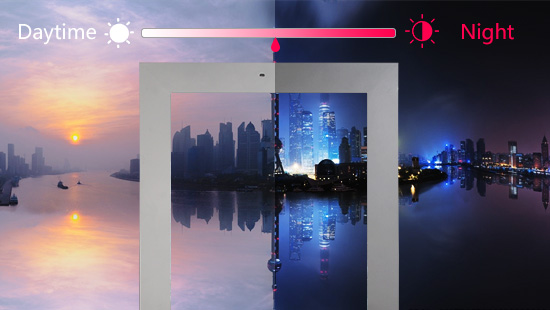 Brightness and visibility
High-brightness outdoor digital screens provide excellent clarity and visibility even in bright sunlight. A built-in dimming sensor automatically adjusts brightness based on ambient light to optimize visibility during the day or night while maintaining efficient operating costs for your business.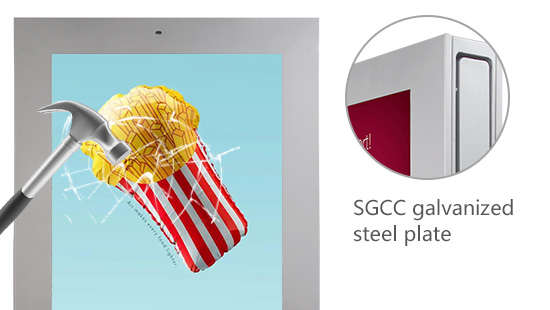 Rugged case:
Protective glass (IK10 certification), 4mm AR high-transmittance tempered glass, tempered and explosion-proof, double-sided outdoor display adopts sheet metal shell, made of 1.5mm SGCC galvanized steel plate, the inner layer is sprayed with zinc-rich base powder, and the surface layer is sprayed with DuPont Outdoor Plastic powder protection. With a service life of more than 10 years, you can be confident in the reliability and service life of the screen.
Intelligent cooling system:
The intelligent fan integrates temperature control to meet the outdoor environment of -20-+50 degrees; the axial fan matches the fan speed control board, automatic temperature sensing, automatically adjusts the fan speed, saves energy and extends the service life of the fan.
HD resolution:
Digital signage that supports high-definition 4K image quality, with 4G/5G, Google Play certified Android operating system, 3000nits 4K resolution, ultra-high-definition crystal images, and dynamic information ads to increase your sales.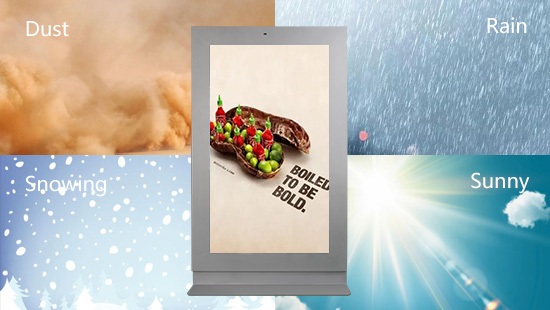 Multiple intelligent protection:
In order to ensure the safety of users and equipment, Asianda outdoor digital signage provides multiple protections.
Lightning protection: When a lightning strike occurs, the equipment automatically trips to protect the safety of the equipment.
Overload protection: When the voltage exceeds the load, the device starts a protection program to avoid property damage.
Leakage protection: When the equipment leaks electricity, it will automatically cut off the power supply to protect the safety of people approaching it.
Over-temperature protection: Automatically restart after the temperature recovers.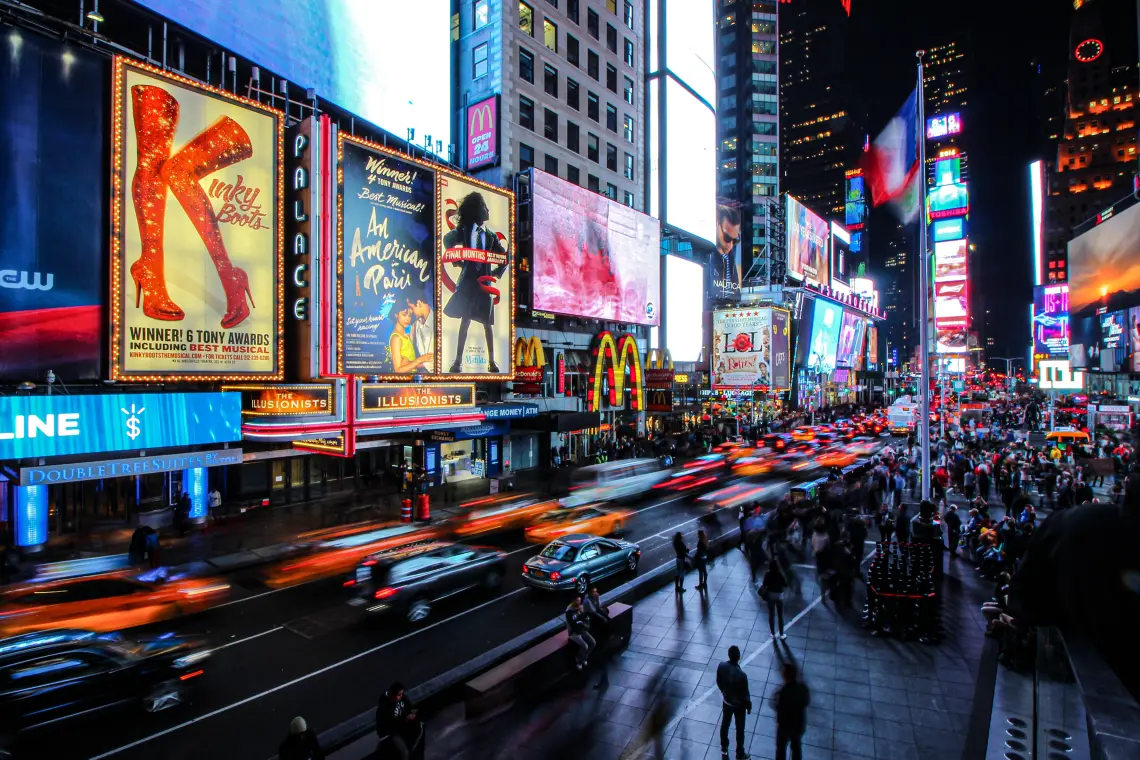 Marketing of outdoor digital signage
One of the most common uses for outdoor digital signage is advertising and marketing. Outdoor digital signage can be placed in high-traffic areas, such as busy intersections or shopping malls, to grab the attention of potential customers. It's especially effective for businesses in high-traffic areas, as it can help increase brand awareness and drive sales.
Another benefit of outdoor digital signage is that it has a higher impact than other forms of marketing. Notably, it can reach 70% of the public, compared to Facebook marketing's 45% reach. LED signage has a more significant impact on reaching your target audience than other forms of outdoor marketing. These displays attract potential customers as they pass by them to do their errands.
Outdoor signage landscapes present a dynamic and competitive environment. Across all signage types and outdoor video screens, grabbing attention in seconds and leaving a lasting impression is imperative.
The ephemeral nature of passer-by participation requires creative designs that are visually striking and immediately captivating. In contrast, indoor signs cater to a more focused audience – those intending to enter a shopping mall or venue.

Outdoor digital signage is versatile
Public Safety and Emergency Messaging:
Outdoor digital signage can also be used for public safety and emergency messaging. For example, digital signage in public spaces such as shopping malls and stadiums can provide important information during emergencies, such as severe weather warnings, evacuation instructions and other critical details. Digital signage placed in high-risk areas such as airports and public transportation hubs can also be used to provide real-time information about security s and other important details.
Information and wayfinding:
Outdoor digital signage can also be used for information and wayfinding. For example, digital signage at transportation hubs such as airports and train stations can provide real-time information about arrival and departure times, canceled flights, and other important details. Digital signage in public spaces such as parks and museums can also provide information about upcoming events, exhibitions and other points of interest.
How to buy cheap digital signage?
In recent years, as the level of technology continues to improve, product s have become faster, and the prices of digital signs we usually see have gradually dropped. LED signs have become cheaper, and advances in pixel spacing allow even large signs to be displayed clearly. of text and images. LCD signage prices are also falling, and LCD signage is often chosen as the primary technology for small displays such as outdoor menus in front of restaurants. These sun resistant outdoor billboards include luminous panels. LED/LCD costs are falling to encourage wider use.
There are still a large number of middlemen in the current digital signage market. They are not production factories but just distributors. In order to effectively reduce the price difference in the sales process between products and customers, we recommend that customers directly find a suitable digital signage manufacturer to purchase, so that the ex-factory price obtained will be much cheaper than purchasing from a dealer. Here I recommend an excellent Chinese digital signage manufacturer - Asianda. Their products are of high quality and fully comply with the 7 points mentioned in the article.
Outdoor digital signage technology integration
In order to meet the usage scenarios in some specific environments, outdoor digital signage can be integrated with other technologies, such as alarms, cameras and sensors. For example, when a pedestrian encounters an emergency, a rescue signal can be sent out in time through the alarm function on the digital sign. Digital signs placed in public spaces can be equipped with cameras and sensors to detect and respond to the presence of pedestrians, vehicles and other objects.