video wall case feedback from Malaysia 2x4 55 inch 3.5mm bezel
Published:2022-09-09
Views:670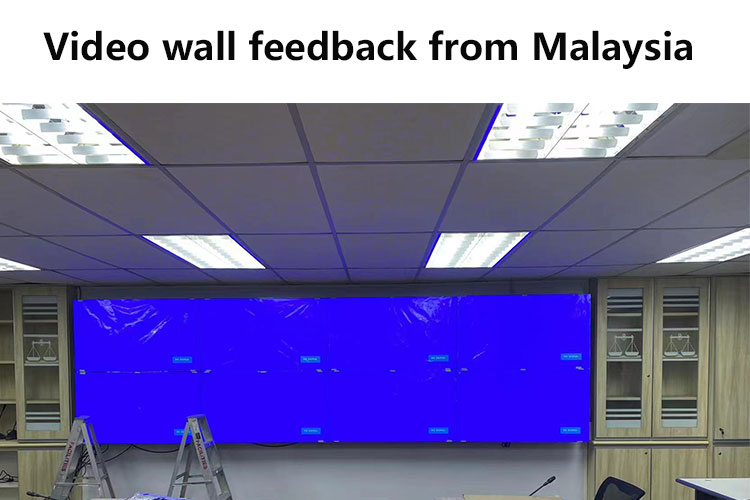 Here is a new lcd video wall case feedback from one of the project clients in Malaysia, 2x4 LG panel video wall 55 inch 3.5 mm bezel, wall mount display, amazing and vivid picture and video display.
Just take 3 days production, aging, testing, one week sea shipping, with clients professional installation, make this video wall project done perfectly,  this is for the control room, meeting room display, much more better giving a big view on from all angle in this big room
Asianda focus on the commerical display since 2010, products range from lcd video wall, outdoor digital signage, digital window display, and the touch kiosk, pay more attention to the products quality, be more professional on the projects requirements, and the after sales service.
Be free to contact with us if you have some commercial display project, we will be your best partner, you can trust.