Best Touch Technology for Outdoor Weather Resistant Screens Monitor
Published:2021-08-05
Views:609
Are you looking for discounts on outdoor touch screen monitors? Explore the best outdoor touch screen displays in our Yaxunda, and find the one that suits you! In addition to premium brands, you will also find many discounts when you buy outdoor touch screen monitors during the big promotion period.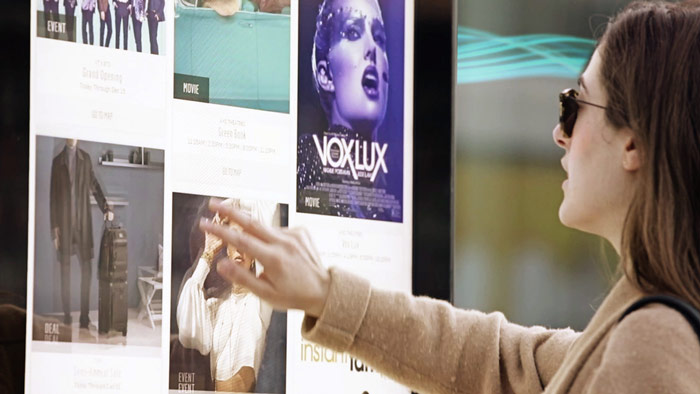 The 55-inch outdoor pavilion is specially designed for outdoor environments. Therefore, it is waterproof, contains an advanced anti-vandal screen, and the screen is bright enough to be seen in the brightest sunlight. It is very suitable for shopping centers, parks, hospitals, schools, train stations and almost any outdoor places.
55 inch touchscreen monitor for outdoor
Features:
Built to last in any challenging outdoor environment
Screen Size Options: 75", 55"

Choose Non-Touch Passive or Multi-Touch Interactive

Built-in industrial PC to meet your application's needs

Toughened Glass with Sunlight Readable Anti-Glare Coating

Screen Brightness: 3000cd/m²

Anti-Tamper Locks, Vandal-Proof with Anti-Graffiti Coating

Optional Shell Colours & Logo Branding

Industrial Automatic Heating & Air Conditioning System
The main advantages of our touch technology:
Interactive outdoor digital signage 
allows the dynamic display of public information and advertising content, and is customized for each user, location, and time of day. Compared with traditional "static" advertising methods, it has unparalleled flexibility.
The smart touch screens monitor we created for interactive digital signage solutions provide system designers with a range of advantages, including:
Our thick hot tempered glass touch screen series are destructive and suitable for unattended public use. They will also be operated with secondary protective glass to achieve ultimate impact resistance
Provides a size close to 100 inches (diagonal), can detect up to 100 simultaneous touch points, supports multi-user operation, and is very suitable for video walls or when placed horizontally in applications such as touch tables installed in retail places and museums.
It has been proven to be able to operate reliably under the worst weather conditions and where continuous and severe use is expected, while still providing millisecond-level rapid response performance.
It can be fully customized

with options such as infrared and ultraviolet touch screen filters to help the system with thermal management and protect expensive underlying displays from the damaging effects of sunlight.
Can be spliced together to make almost seamless video walls and tables, that is, you can specify that the border of the 55-inch touch sensor is about 8 mm.
Special glass types such as anti-glare and anti-reflective are provided to improve readability under direct sunlight or strong light, and the addition of printed borders and logos (printed in-house) will enhance your brand and match the company's color scheme.
Powerful full HD multi-touch display
Vibrant, 55-inch very high brightness (2500cd/m2) sunlight-readable touch screen. Users can use standard touch and Windows 7 multi-touch gestures to interact with your content effortlessly. The touch display is commercial quality, allowing extended 24/7 use and extreme reliability. The display is resistant to 6 mm thick tempered glass.