Best 10 Benefits uses of The almighty QR code for Eu Digital Covid Certificate
Published:2021-08-09
Views:689
Travelling for work used to be such a simple thing to do until the beginning of 2020. How many trips have you had in the last year? Not too many, I guess.
Planning your travels and meetings has taken another dimension these days. What are the latest restrictions? Do I need to have a PCR test to enter? Is vaccination certificate already approved in country X? These and many other questions need to be considered before visiting other countries.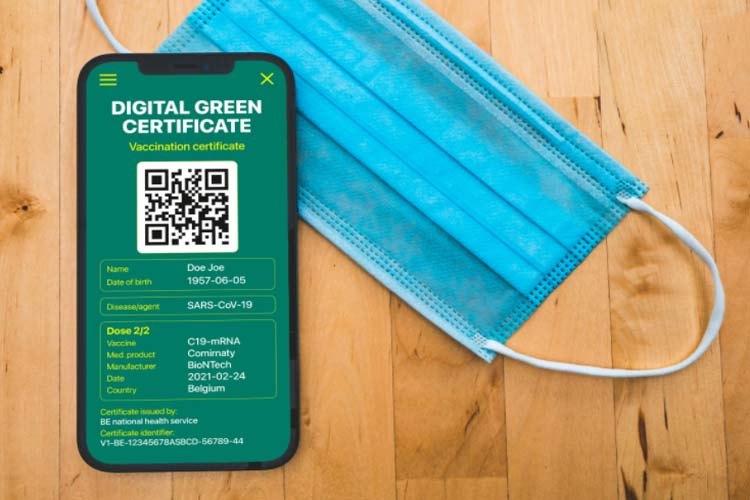 Digital green certificate
Ways to address the issue of increasingly varied COVID-19 travel restrictions in the European continent have been in focus for months;
EU member states have negotiated and agreed upon an overarching technical framework, the EU Digital COVID Certificate (EUDCC) has been launched, EU member states using a secure system to display their negative COVID test results, proof of vaccination or proof of recovery from the disease, either digitally as a QR code or on paper.
The almighty QR code
A list of countries already ease the isolation requirements with a vaccination certificate, negative test certificate, or an immunisation certificate. But how can we make sure the certificate is precise? That is the place where QR code comes along.
Thanks to the face recognition temperature kiosk terminal appeared last year, it helped preventing fever person, reminding you to wear the mask. But right now, seems it is not enough, The government start to encourage citizens to get vaccination asap, from the 1st dose, and then 2nd dose. Let people be more stronger with immunity. Now. what should we do if some people followed and got vaccination while some people reject vaccination. To increased the safety level, and encourage more people to get vaccination in time, we need a new device and new solution to tell people, if you do not get vaccination,  you can not visit and travel many public areas and places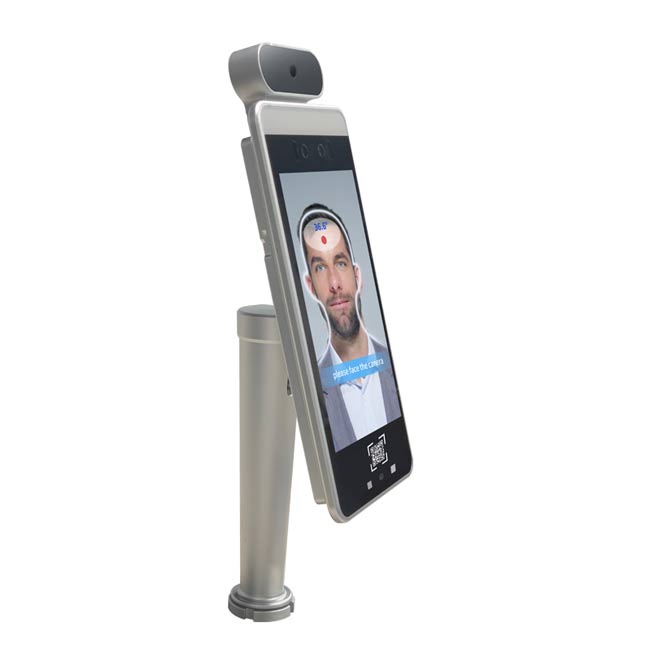 Solution for EU Digital Covid Certificate:
Asianda team now developed a new terminal which is the second generation face recognition temperature kiosk. Under the help of our Italy client, who provide many details information about the new EU policy on the Digital Covid Certificate. Each citizens in EU country will get a digital QR code after get the vaccination dose, not matter first dose or second dose, The government will issue the new APP to scan the QR code information, if it is dedicate you have got vaccination, and normal te
mperature, then you can pass. 
Best Ten uses of The almighty QR code for Eu Digital Covid Certificate
1. Contactless Screening
Contactless screening is a primary benefit of temperature kiosks as they allow for screening to take place prior to individuals entering the main area of a building, such as a lobby. The alternative is for temperatures to be taken by a person that is less than 6ft away with a temperature gun. 
2. Facial Recognition
Temperature screening kiosks can be integrated with facial recognition that 
is able to identify employees
, even with their masks on. This software can also confirm if these individuals are or are not wearing masks, which is crucial for the safety of those around them.
3. Voice Broadcast

Support the muti-languages broadcast of face recognition verification results, broadcast of normal or abnormal body temperature, and broadcast of reminders to wear masks.
4. Creating a Safer Health Environment for Employees and Visitors

Employees and visitors may be hesitant to work indoors given COVID-19, and even cold and flu season. Temperature kiosks help prevent sick individuals from entering the facility, providing a level of safety and security that would not otherwise be possible.  

5. Efficiency and Consistency

Temperature kiosks provide efficient and consistent results. Compared to traditional screening methods, a kiosk only takes 1-2 seconds to produce results quickly and with great accuracy. 

6. Protects User Health Privacy

Before COVID, conducting employee temperature checks in the workplace was considered as a form of medical exam. Now, some of these workplace guidelines have been relaxed in an effort to slow the spread of the virus. However, there still remains the concern of user privacy, both for the employee and customers entering your facility.

When any type of health information is shared, whether it's the results of a COVID test or simply a person's temperature, privacy concerns arise. The results of each scan should be confidential, especially as those who scan positive may be subjected to public embarrassment.

With a temperature kiosk, though, results can be delivered remotely to eliminate the fear of social stigma. This helps to protect employee and guest privacy, and organizations can establish an process to address any positive readings in a timely manner.
7. Euro Digital Covid Certificate Scanning
Built-in QR code scanner, and the software is compatible with the Italian official app: VerificaC19 for Euro Digital Covid Certificate scanning, which makes sure all information are authentic.
8. Lowers Operating Expenses

Many companies who rely on employees to conduct screenings at the door may not have thought about the cost of doing this. When a person is in ge of this task, it either takes away an employee from their normal duties or it means adding more labor hours to your payroll. Or, if you have chosen to outsource temperature screening, you're taking on additional expenses and risks to your business.

9. Face Comparison 

The feature code is extracted by comparing the two faces, the similarity is calculated, and the corresponding similarity ratio is given, so as to judge whether the two faces are the same person.
10. Provides Long-Term Advantages

Temperature kiosks offer additional features and advantages that go beyond temperature screening. Though there's no end in sight, the pandemic won't last forever, which means you'll need to find new ways to use your kiosk investment. 



How to Choose a Temperature Scanner for Your Business
As you're exploring your options for a remote temperature scanner, it's important to consider the short-term needs and long-term benefits. EU Digital Covid Certificate Reader YXD-F8E/EO and how we're helping businesses provide an extra layer of protection to their employees, their customers, and their bottom line.