65inch Outdoor Wall Mounted Digital Signage For Bar in Ireland
Published:2021-08-09
Views:758
You are looking for a cool way to make use of the screens in your pub? You can found it here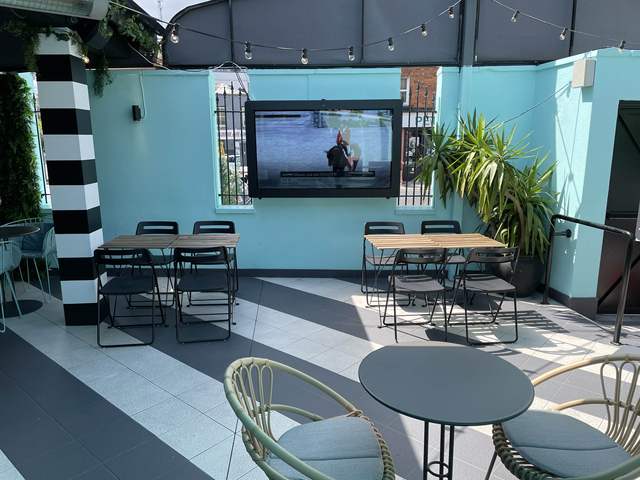 Background
In Ireland, this client opened a very popular bar, a bar that you can frequent at any time of the week if you want; walk the dog on week evenings (Tuesday night quiz), weekends, and Sunday afternoons. Yes, the great Irish pub is an important part of the week. As the events of the Tokyo Olympics become more and more intense, in order to provide timely live events to the guests who come to the bar, the owner of the bar bought us a 65-inch wall-mounted outdoor advertising display. On weekends, the TV screens used to show sports programs are used throughout the week.
Due to the neck-to-neck competition, the owners of the sports bar are always trying their hands on the new digital signage content ideas that can entice their visitors and entertain them for a longer time.
Welcome to digital signage for pubs
Create digital signage for your pub, schedule seasonal promotions & boost your sales.
Whether it's football, rugby or any other sporting event, if there is a big game about to come, then you want to let your customers know that they can watch it in your bar. Although placing a sign outside to inform visitors that you will show the game is a good start, and posting a poster is also helpful, but displaying the message in bold on your digital display does attract their attention and make them notice Make a mental note so that you can visit again as soon as possible.
5+ Advantages of outdoor wall mounted Digital Signage for Pubs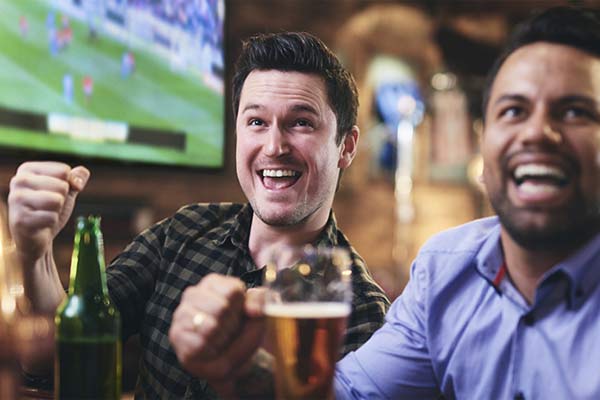 1. Wall mounted digital displays
Display your digital content to passers by with wall mounted digital signs. These wall mounted signs allow you to and display your marketing messages with ease. Make a real statement, stop people in their tracks and interact, or bring your messages to life.
2. Advertisements
As well as using digital signage to advertise your own events, you can sell advertising slots to the brands that want to get in front of your customers. Scheduling adverts between your regular playlists gives airtime to your most important sponsors, while increasing revenue for your pub.
3. Live Sports Tournaments
To engage the customers and satisfy the reason for their presence in your bar, you can display live sports tournaments on your signage display. Along with this, you can even showcase highlights of the past popular matches that are still in the minds and hearts of the people.
You may even want to consider courting some fan clubs for these alt-sports and eSports clubs, turning your bar into their HQ.
4. Use Your Signage as Digital Menu Boards
Menu boards on your bar's digital signage makes it easier for your guests to order their food while watching the big games on your TVs.
5. Makes the Waiting Time More Enjoyable
As we know, we tend to forget about the food when we are much engrossed in the TV. Sports bars can take the advantage of this human nature and can avoid the chaos that might occur due to delayed services.