500pcs Quantity Order for Portable Digital Signage Finished by Asianda within two weeks
Published:2021-09-02
Views:718
Asianda team get a 500pcs quantity order for portable digital signage and finish production of these signages within 15 days as promised to our clint in August. It is really good news for all Asianda team number. To satisfy customer is our slogan and provide best quality is our foundation. We believe that we will achieve higher accomplishment in future.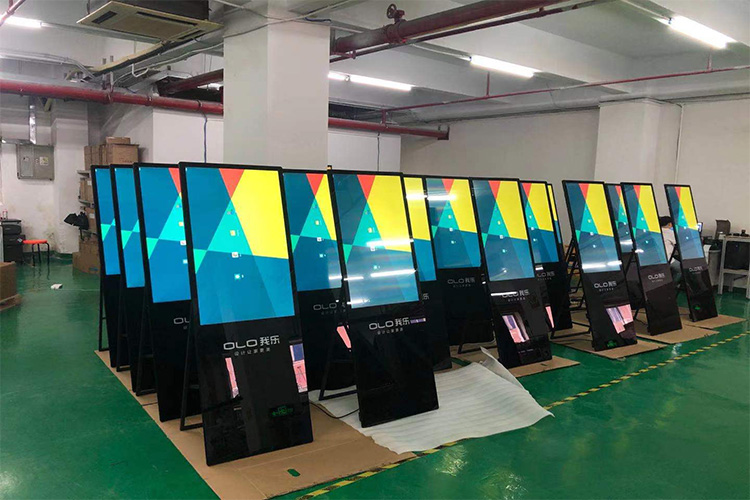 In the year of 2021, the globe economic surroundings is still rough and difficultly in each industry field. Many people think this condition will continue at least 2 or 3 following years. Especially in LCD market, it is hard to survival during this special time. Due to the Covid-19, a lots of LCD project pending and postpone many times. LCD video wall project seems not in big demand anymore, digital signage project needs more time to confirm, outdoor display screen project is more complicate and short demand. The lucky thing is that we found a new opportunity to face such circumstance: 21.5inch hand sanitizer digital signage and 8inch temperature kiosk, these two hot products are related to humans' healthy so they got a lot orders, clean hands, measure body temperature, mask detection etc are all protect people's safe. While for tradition LCD product, it is really hard to get more orders or big order from client. Then it is extremely good news for us finish this 500pcs 43inch portable digital signage. Although this order is come from domestic client, but also increase our foreigner sales team confidence to believe overseas market.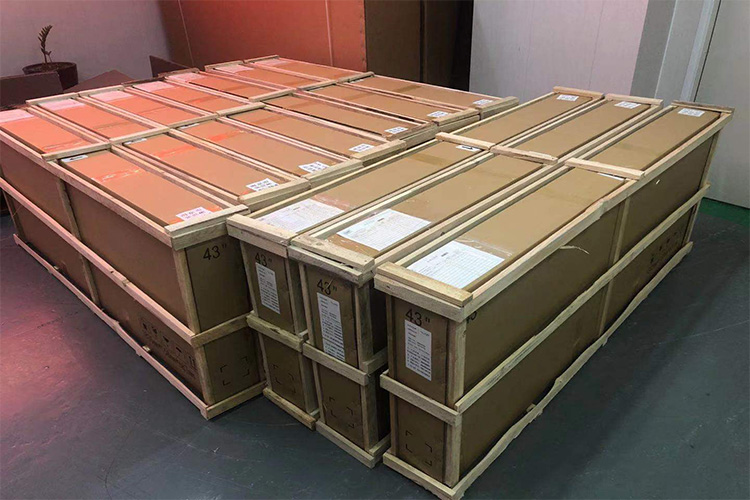 1. What is portable digital signage?
When it comes to digital signage, we may know that it has indoor/outdoor types, wall mount/floor stand types. Portable digital signage is belonging to indoor use, but it is more convenient for people to move it. The design is very nice and slim. As to the screen size, commonly use 43inch 49inch and 55inch small size are enough. Built in Android system and support WIFI connection. Remote edit and post advertising program.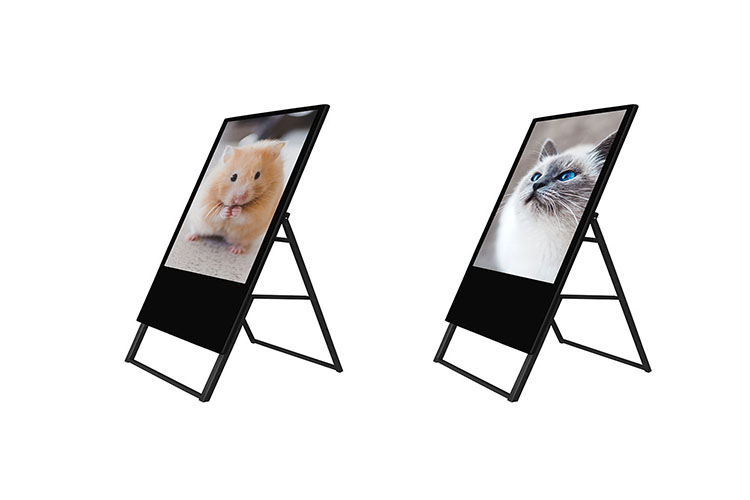 2. Which sites portable digital signage can be placed?
As mentioned above, as the small size and easy move advertising player, portable digital signage usually placed at grocery store, restaurant, hotel, supermarket, individual household and shopping mall. The biggest advantage of this device is easy to move and carry, so it is convenient for user to take it out in the morning when you starting business and take is back in the night when you closing business every day.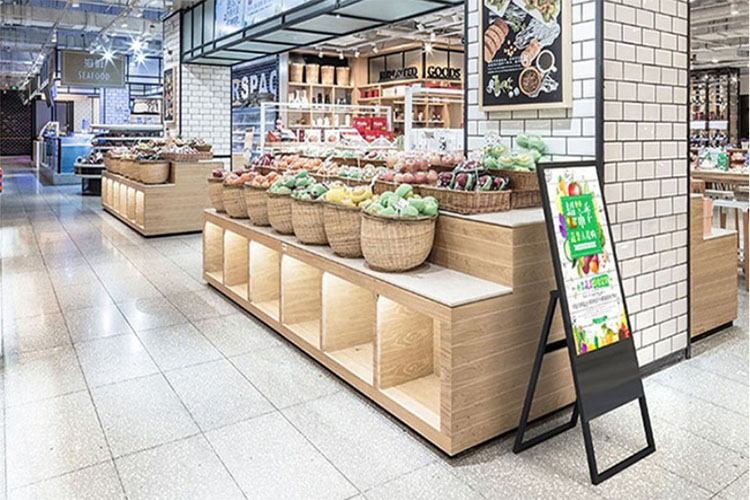 3. How is this portable digital signage working?
The function of this portable digital signage is playing advertising program. It supports playing video, picture and text, this is a Android system and built in our own Information Publish Software-names XDS, just turn on the device and let it connect with WIFI, it will automatically playing program, or you can use a U-disk and to USB port. It will also start playing program. But no matter which method, all you have to do is edit the program on our software on the PC.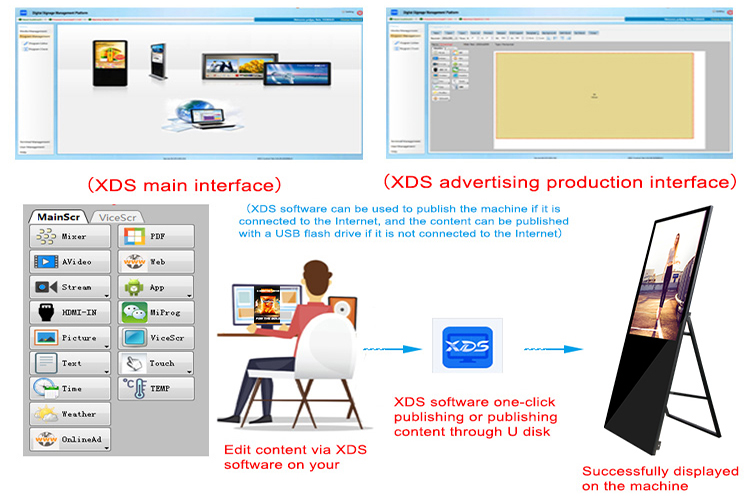 It is only 4 months left this year, we still have a lot things to do and most important is achieve our target which we believe we can realize in the beginning of this year. LCD market is still optimistic for us, for Asianda, that is why we can accumulate more than 10year experiences. This 500pcs order can let us understand no matter the environment is bad or good, we can still struggle to obtain big order from clients with our passion, enthusiasm, professional and attitude. Not just for this portable digital signage, Asianda can also provide best quality on LCD video wall screen, outdoor digital signage, window digital display and anti-epidemic product. Welcome you visit our more product details; our sales team will provide best service to you.