Outdoor Digital Signage Applications
Published:2021-04-01
Views:752
In the past ten years, outdoor lcd digital signage has become a common sight, but what can it do for enterprises? Today, we will discuss the different types of outdoor digital signage and how they can benefit users.
Why is outdoor digital signage important?
Outdoor digital signage is important because it can increase the visibility of a company, brand, product, service or event. It is usually placed in a public area with enough space to create the first visual impact for users. In most cases, outdoor digital signage is larger than indoor signage and can be viewed from a greater distance. In fact, digital signage is a common application of digital signage. In the past decade, the penetration rate of outdoor digital signage has increased by leaps and bounds.
Although outdoor and indoor digital signage have many things in common, one of the main factors that should be considered when placing digital signage outdoors is that they need to be weatherproof, and in most cases, the signage may be unoccupied for months or even years Take care, because outdoor digital signage is generally in the suburbs and beside the highway.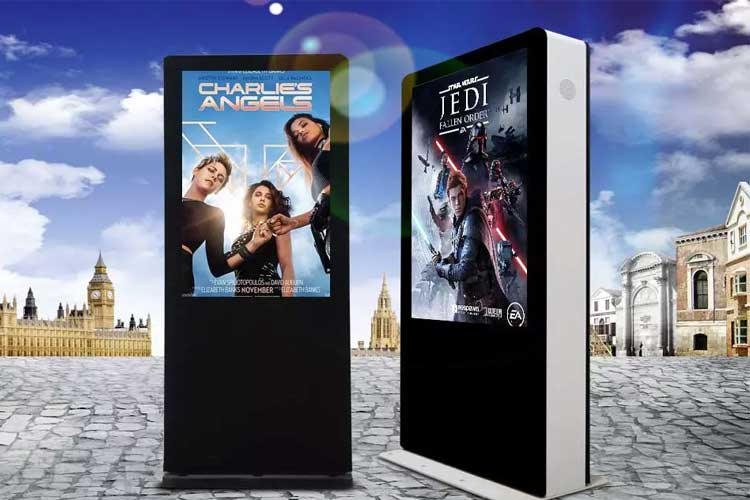 Outdoor shopping mall digital catalog
Outdoor shopping malls and lifestyle centers use digital catalogs—a type of digital signage that is also usually interactive—listing all the shops, restaurants, and services in their facilities. These digital directories are extremely convenient for first-time visitors because they make it easy for guests to find what they are looking for and where they need to go, saving time. Because they are often placed close to entrances and other high-traffic areas, they help ensure that visitors will not get lost and have a comfortable experience.
Digital signage at bus station
The bus stop outdoor lcd digital signage is used to display bus timetables, local information, maps and advertisements. This type of outdoor lcd digital signage is useful because it helps passengers, especially those who come to this area for the first time, to ensure that they are on the correct bus and know at which stop they need to get off. Due to the large number of people at the bus station, it provides an effective platform for enterprises to promote products, brands and services.
Retail

Retailers use digital signage to display their products and brands, as well as special sales and promotional business activities. Because these displays are so large and attractive, commercial outdoor digital signage displays have become a good resource, which can flexibly automatically play commercial advertisements, frequently d promotions or product changes.

Digital billboard
Quickly replace traditional billboards, digital billboards provide the same functions but more practicality and flexibility. Like traditional billboards, their ability to display one advertisement has the added benefit of displaying automatic rotation through multiple different advertisements at regular intervals. This greatly increases the amount of advertising space available on the billboard and allows organizations that purchase that space to make more customizations. For example, they might choose to show ads only during morning peak hours. During this period of time, there are more cars on the road, and the company that owns the billboard can ge more for the advertisements broadcast during this period. Digital billboards also provide additional utilities because they can be used to display emergency information such as road conditions, accidents or weather warnings.
Transportation hubs such as subway stations
Digital signage is used to help passengers travel in train stations, airports, and subway stations. They are commonly used to display train schedules and provide s on any delays along this route. They also inform passengers when to get on and off the bus to ensure the safety of passengers in the process. Finally, like most digital signage, they can be used to display advertisements for companies large and small, and help promote various services and products.
Theme park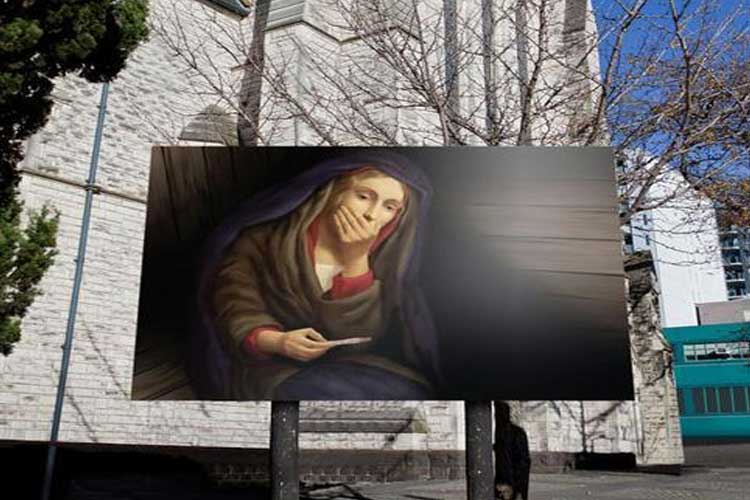 The theme park uses digital signage for wayfinding, displaying information and communicating important s, including emergency information. Many theme parks have digital signage displays to help visitors navigate the park and find rides or attractions. In addition to wayfinding, they also provide other park services, whether it's a restaurant, kiosk or guest service station. In general, digital signage provides a useful tool for theme parks that can effectively help guests without the need for additional staff.
Stadium and outdoor activity center
Stadiums and outdoor activity centers use digital signage to provide complete or close-up coverage of their sports or activities (such as concerts). Similar to TV monitors, many stadiums and event centers use these digital screens to provide additional views, ensuring that spectators can see what is happening at any time, regardless of their seats. These displays are also used to provide live s and promote upcoming events at the location. Finally, like all digital signs, they are also used to promote brands, products or services.
Restaurant
Many companies have adopted outdoor digital signage to help achieve contactless ordering and pickup. These advertisements can be touched on display boards that allow guests to register reservations, request seats, or order food. In addition, these Touch Screen Kiosk can also display a complete menu, allowing guests more time to choose.
Benefits of outdoor digital signage 
can provide a wayfinding solution, increase brand awareness, and provide important information to the public. Durable and reliable, they are a good resource for many organizations to facilitate transportation hubs to theme parks.