Fhd Video Wall Narrow Bezel Multi Monitor
Published:2021-03-31
Views:641
Beginning in 2018, it is possible that large video wall displays will develop to 75 inches or even 85 inches. It can be found that the main size of samsung monitor during the Spring Festival is 75 inches. In fact,Samsung 75 inch display monitor has always had a good performance in the market. Yaxunda has also independently developed large-screen monitors, of which the 75-inch is very eye-catching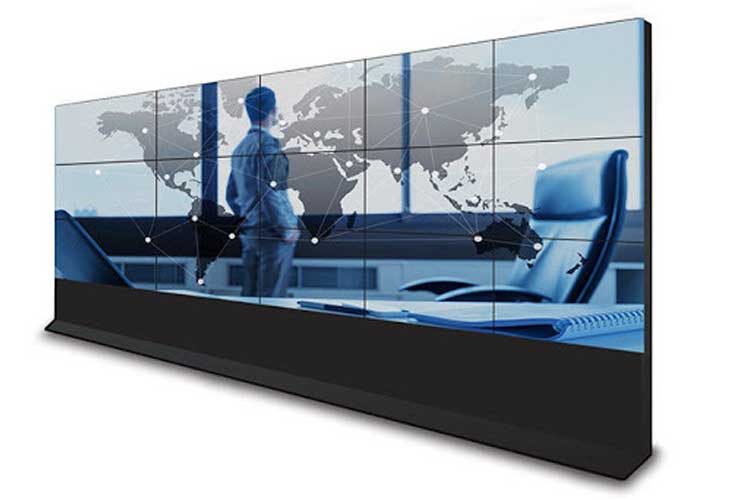 1. Product introduction:
75-inch monitor, ultra-high-definition 3840*2160 resolution, low power consumption, wide viewing angle. Direct-lit LED backlight, the display brightness is more uniform, and the color gamut is wider. Industrial-grade design, with ultra-high reliability and high stability. The interface is diverse and supports a variety of signal sources. According to the interface type, it is divided into a simplified version and a complete version to meet different needs of customers.
2. Features:
•Using professional hard screen technology, large viewing angle, fast response speed, high color reproduction, no water ripple deformation when pressed by hand;
•1200:1 ultra-high contrast, the screen display is more vivid, and the color performance is more outstanding;
•Adopt direct-lit LED backlight mode, the brightness performance is more uniform;
•The viewing angle can reach 178°, which is close to the horizontal;
•Industrial-grade design, high reliability, high stability, low power consumption, and a lifespan of up to 30,000 hours
How to display the large monitor screen on the wall requires a reasonable plan based on the specific site conditions. For example, the number of monitoring is different, the method of displaying on the wall is different, and the distance between the surveillance camera and the control room is different. The screen method used also exists Different, especially in terms of hardware, as surveillance security is more and more used in various occasions, surveillance large-screen products have also become a routine product. From the past, it was only used by law enforcement agencies such as public security and traffic police. , Until now, homes, factories, and schools are using it, and we usually come into contact with more and more.