The ranking of domestic LCD 4k video wall manufacturers is the industrial display screen supplier that produces and assembles LCD video wall large-screen display products, but the panels are basically Samsung or LG, and some will use Sharp or domestic panels such as BOE. On the other hand, Samsung and LG panels are better and stable, and domestic splicing screen manufacturers basically come in from the panel vendors and equip them with their own controllers and large-screen software to form complete machine sales. With the popularization of large-screen products, LCD 46 lcd video wall display screens have changed from previous professional products to regular products that public users will often encounter, such as some corporate monitoring rooms, conference rooms, exhibition halls, smart schools, smart banks, etc. There is no obvious ranking to learn from, but we can still judge by the following points.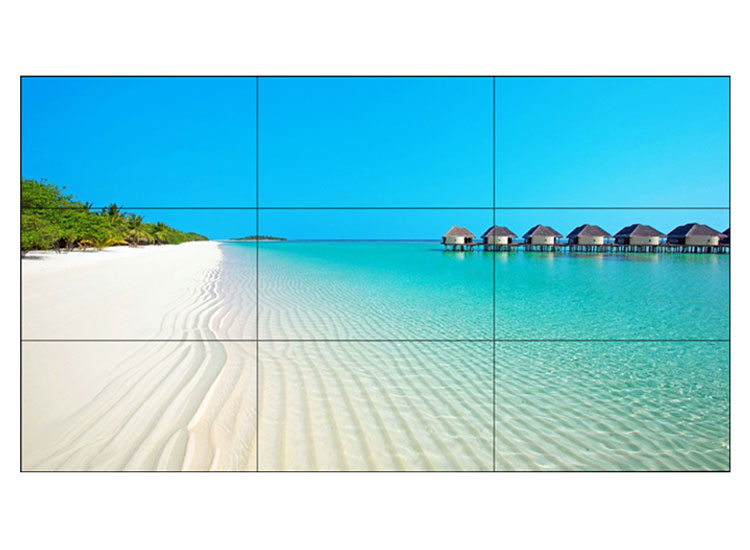 1. Whether it is a real manufacturer
Although they are all under the banner of LCD video wall screen manufacturers, some manufacturers do not even have 3C certification. Without 3C, it means that they are not qualified to produce products. Secondly, real manufacturers will also have their own independent factories, including production and assembly workshops, baking machine workshops, testing and inspection, etc., with strict quality control and factory standards.
Finding a real manufacturer can guarantee the quality of the product, and guarantee the lowest price, and there will be no middlemen.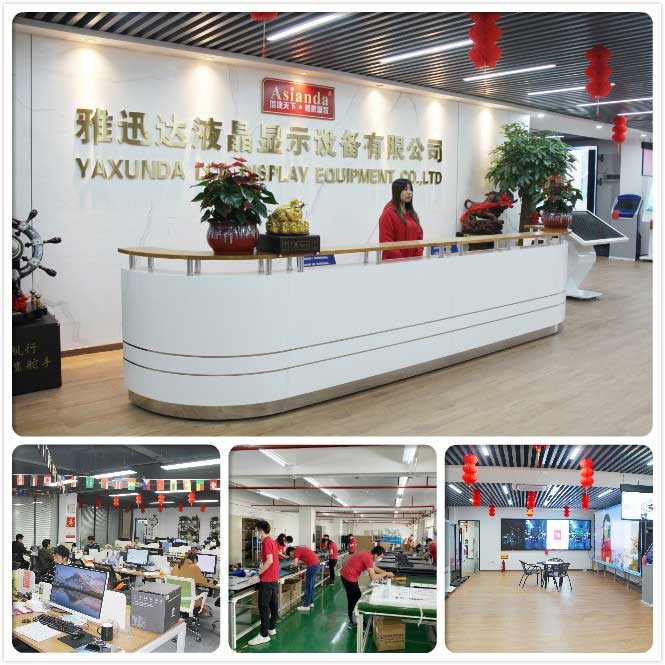 2. Whether there is relevant qualification certification
The best video wall screen is composed of an industrial-grade LCD panel. The user's basic requirement for it is to be stable enough, because in most cases 4k video wall screens are used in monitoring display and need to be turned on continuously, so in terms of product quality, we must determine what brand the panel is used for, whether it is Samsung, a domestically produced panel, or some assembled screen. This is completely different in terms of product quality. For the production and inspection of LCD video wall screen brands, whether there is its own factory, since it is the ranking of video wall screen display brands, it must first have production capacity. In addition to large-scale production workshops, it is also necessary to obtain nationally recognized production certification. The country's mandatory certificates for production enterprises are the same in any industry. Under normal circumstances, powerful video wall screen brands will conduct various tests on products. In addition to the regular Ministry of Public Security test reports, the main certificates in the industry include energy-saving product certification, environmental labeling product certification, quality management system, CE, CB, FCC, ROHS and various test reports, large-screen software, patents, etc. Especially energy-saving certification is a mandatory requirement in bidding projects. If we want to participate in government-type large-screen procurement projects, we must give priority to LCD 4k video wall screen manufacturers with energy-saving certification certificates.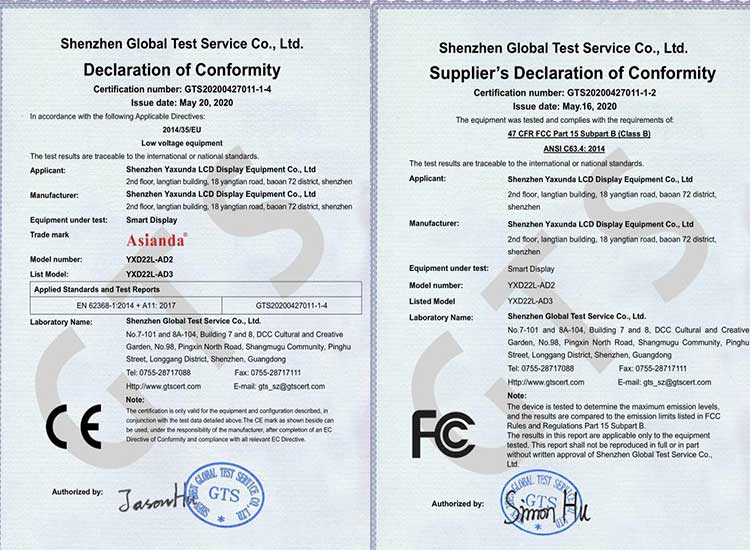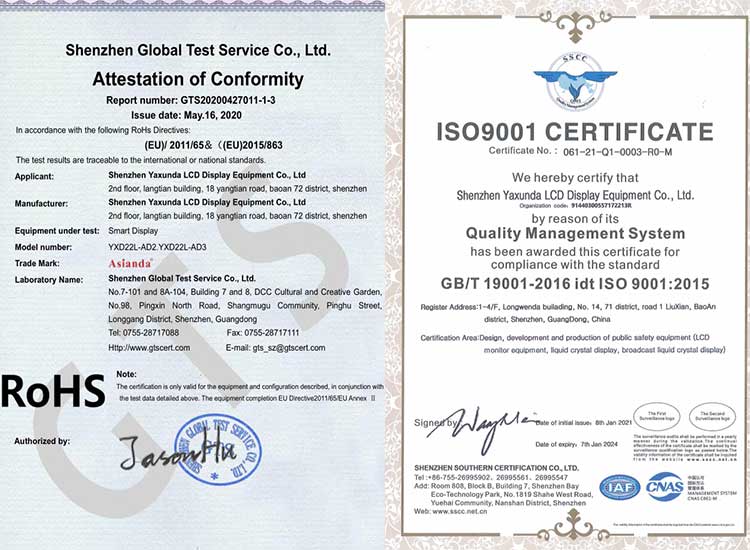 3、Check the manufacturer's technical support and service quality
In addition to product factors, the completion of a large-screen display project is also inseparable from the manufacturer's technical support. From the preliminary site survey, to the overall design plan and renderings, to the delivery, installation and commissioning, and even the later after-sales service, professional services are required, including personnel assistance. At the same time, including the debugging of various signals and the coordinated installation of various equipment, all require professional technical solutions, so be sure to choose a manufacturer with more comprehensive technical services.
In addition, after the product installation is completed, long-term after-sales support is needed. This is a point that many users often overlook, and it is also related to the price of the entire product. Although the LCD technology is very stable, it is due to the connection of various signal sources and other the aging of accessories will still have various technical problems after using for a period of time. At this time, we can't solve it by ourselves, so we must have the technical service personnel of the LCD video screen brand come to solve it.
The above three aspects are our criteria for choosing a LCD 4k video wall manufacturer, and also a key factor affecting its ranking. Without a professional LCD video wall screen display brand ranking, we must choose a brand with greater strength, guaranteed products, technology and after-sales manufacturers with more comprehensive services can only choose based on the above points. In addition to the above points, we can also choose from factors such as the strength of the manufacturer, industry experience, number of cases, comprehensive solution capabilities, and whether to support bidding.