Digital Window Displays Help Increase More Sales
Published:2021-05-26
Views:783
Window displays, as a traditional advertising method, has existed hundreds years and help the business owner attract customers to come into the store to shop. The more beautiful and perfect window displays the businessman make, the more customers will it attract. Without doubt, window displays plays a very important role in the business history. Nowadays, there are still window displays with goods displayed or poster in the market, but more and more digital window displays are replacing the original window displays.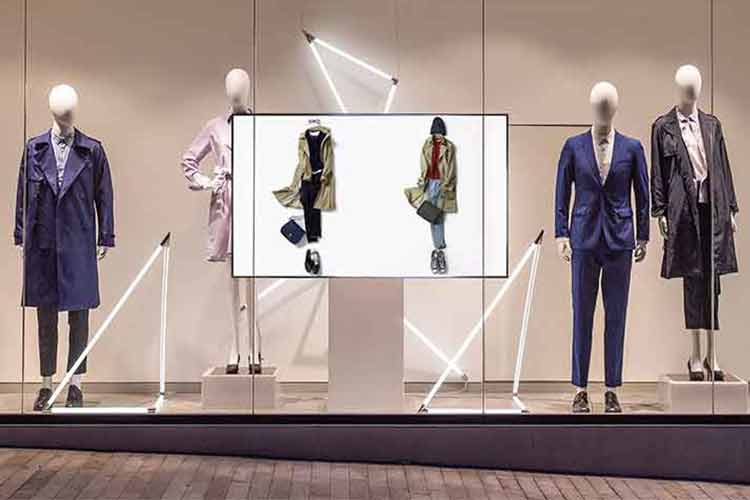 Compared with the traditional window displays, the digital window displays screen brings more visual impact and become more efficient. The traditional window advertising screen always is made of goods with decoration or poster,sometimes it will add some led light to light it up. It always take much time to make it and pull down if you want to display new goods or service. However, the digital screen display make it more easy to replace the previous advertisements and you can also adjust it to make it more attractive. It just need one second to display the new contents with software at computer which will save labor cost and time.
In addition, the bright window display can have high brightness screen which will display the contents more clear. It can also display videos, text and so on in time, and make the advertisement more vivid. But the static goods or poster can't have this effect. At the same time, people pay much attention to the screen than before, such as computer, phone, television and so on. So people will also be attracted by the bright window display than others. And them will be attracted in the store to shop. If there are more promotions in the screen, it will attract more people to promote the sales number.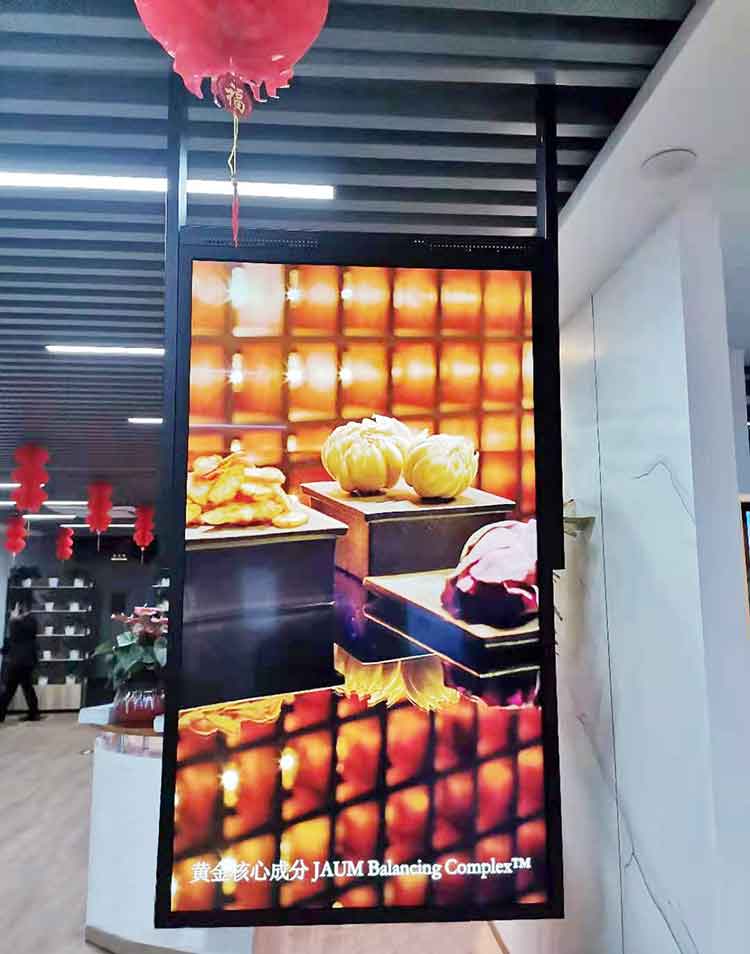 About digital window displays, we have single sided and double sided digital window displays for optional. For double sided digital window displays, we have 49'' and 55''. For single sided digital window displays, we have 43'', 49'', 55'', 65'' and 75''. The brightness for the double sided window screen is 2500nits/700nits, and brightness of single sided window screen digital signage is 3000nits. We can advise the software for the device. With our XDS software, you can display same contents or different contents on double sided digital window screen. And you can edit the contents with our software remotely. Besides, the device is designed with little noise and runs well 24/7. About the installation method, hanging and floor standing are optional. Business owner can choose the suitable installation method according to the environment.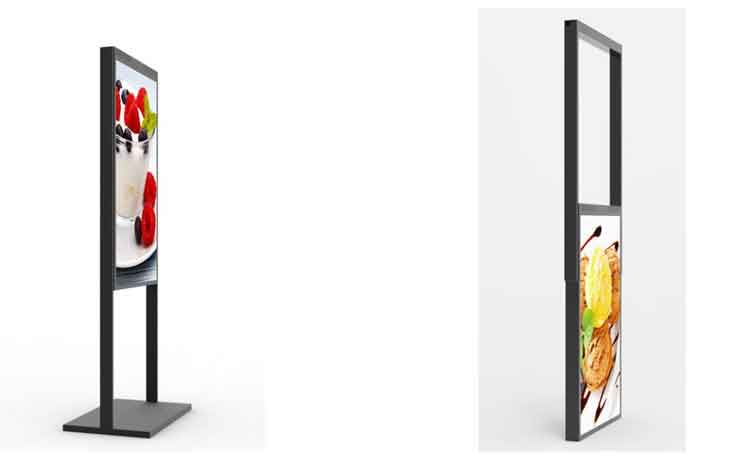 Finally, the digital window screen display can be used in many places, such as fast restaurant, shopping mall, clothing shop and so on. It will cut your advertisement fees and meet the budget. Sure, it is very nice to choose the digital window screen to raise the sales for physical store.