What are the advantages for LCD video wall
Published:2021-10-18
Views:669
Display technology is developing very fast. At the beginning, we only know LED screen, however we are using more and more LCD screens instead in recent years. Why do we choose LCD screens and what are the advantages of LCD screens? 
Asianda would like to share some opnions here for reference.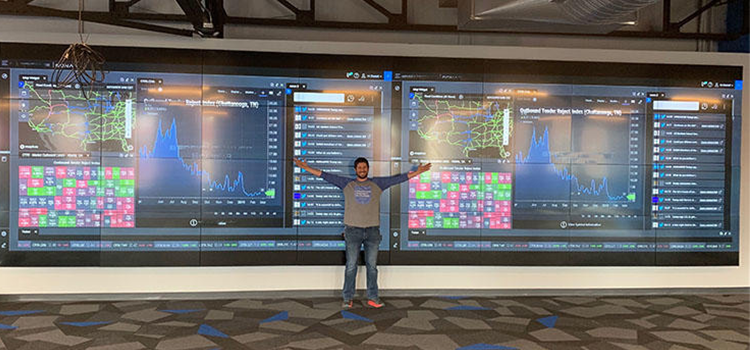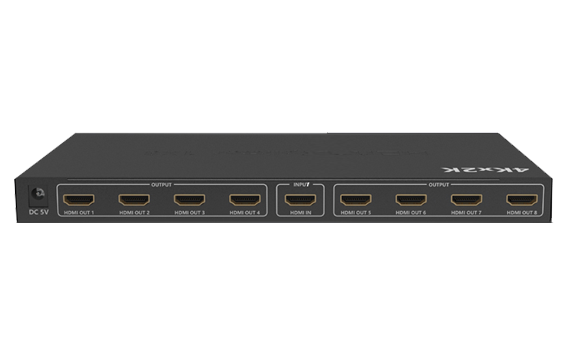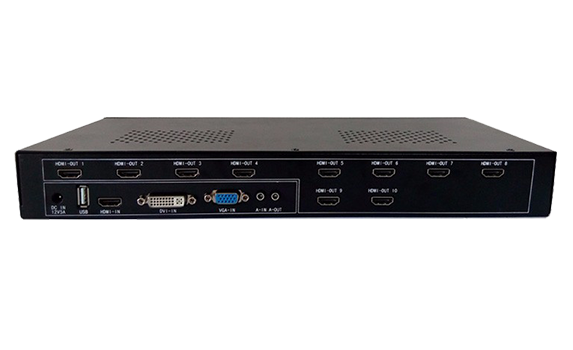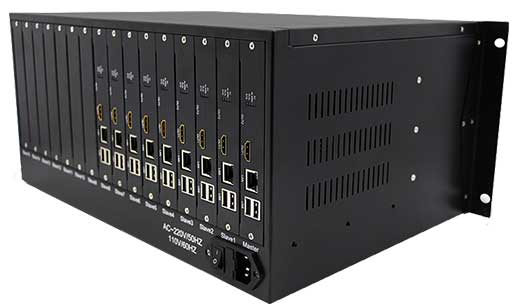 LCD display has a much longer Mean Time Between Failure (MTBF) with a lower maintenance cost
LCD display
is the most reliable display device in the market. With lower power consumption and lower heat and reliable electric components, it is very difficult to have troubles when electric components' temperature is going up. Since the panel itself and the components themselves are vey stable with little fault, maintenance cost will be low.
LCD screen has a higher resolution and more real pictures
Liquid displays
are all with much smaller pixel pitch, usually with a physical resolution of 1920*1080 (FHD), even higher with 3840*2160(UHD). With splicing solutions, it is easily to reach much higher resolutions which could meet some speical requests. The brightness and contrast is usually very high for LCD displays, so the screen color is very bright but without distortion. LCD technologies are stable  the screen will not flashing.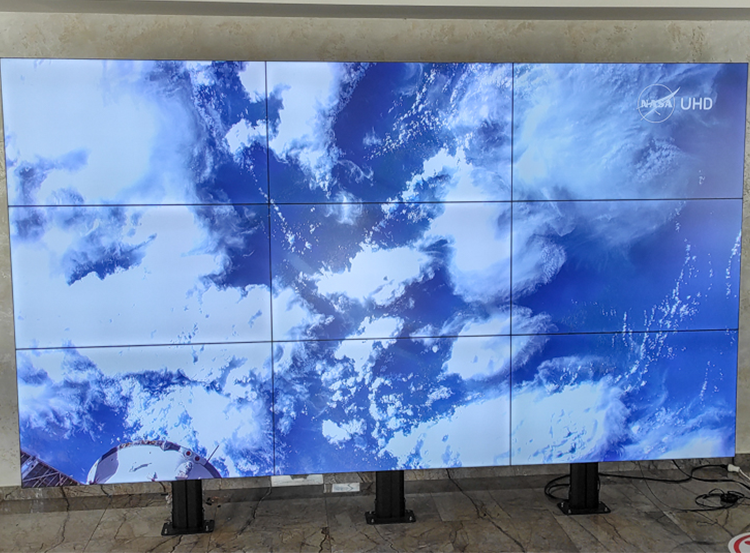 LCD display has a much wider viewing angle
         In the earlier times, viewing angle is a headache problem for LCD screens. However, with the development of liquid display technology, we have solved the problem perfectly. Usually we are using DID or IPS panels, the viewing angle can reach 178 degrees vertically and horizontally.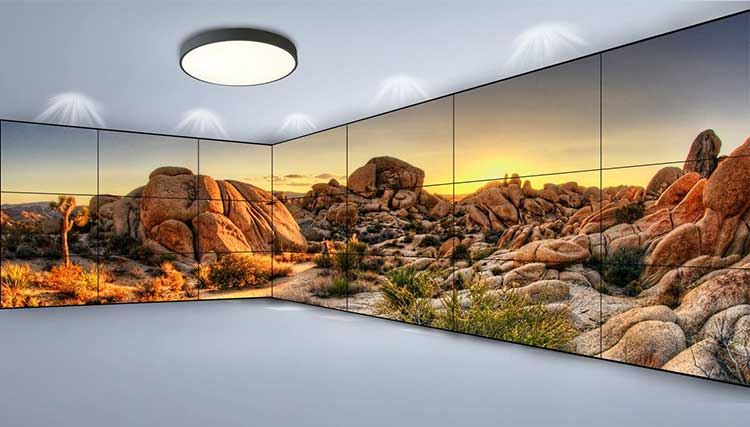 Longer life span, supports 365*7*24 working mode
        Liquid technology is the longest display device. Although the backlight has a shorter life span, but it still can reach more than 50,000 hours. After 50,000 hours usage, the whole screen will only become dark without other damages. It can recover normally only replacing the backlight.
LCD display has more advanced technology
        In the earlier times, we have only 6.7mm and 5.5mm bezel LCD video walls. With such bezels, it will influence the whole viewing experience after splicing them. At that time, people would choose LED with lower resolution and higher cost rather than choosing LCD video wall displays. However, with rapid development of liquid technology, we now have 3.5mm, 1.8mm, 1.7mm and 0.88mm bezel video walls, even zero-bezel LCD video walls.
Mutilple installation gives clients more options for various projects.
       LCD video wall displays' installation is just like building blocks. Multiple solutions ensure clients install LCD splicing displays for all different occasions.