To Boost Sales Remarkably With High Brightness Digital Window Displays
Published:2021-10-11
Views:608
As online shopping becomes more and more popular, it's very urgent to attract people to visit physical store to boost sales. Except traditional and online advertisements, we can also adopt new solution for the store advertisements, such as sun-readable high brightness digital window display. The digital window display will help to attract more and more random clients on the street to shop in the store. Let's check more advantages about the solution below.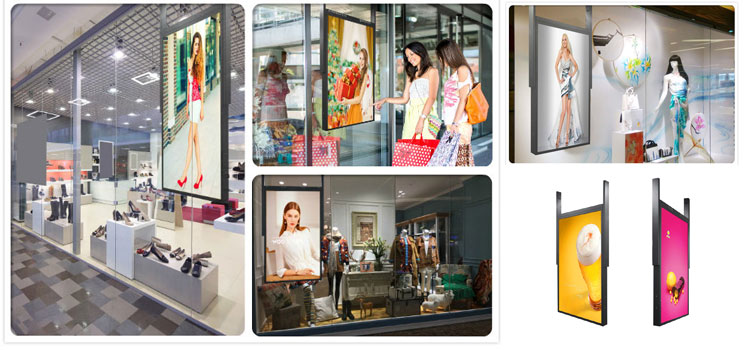 High Brightness Sun-readable Screen
At first, compared with traditional window post, the high brightness digital window displays can read more clearly. The brightness of double sided digital window screen is 2500nits/700nits, and single sided mode is 2500nits. Single sided can also customize 3000nits screen optional. It is sun-readable screen. Besides, the device has light sensor which can adjust screen brightness according to the surrounding environment light, which can save electricity.
Reduce Cost On Advertisements
As we know, the contents can't change if it is not useful or incorrect for the traditional window post, or you need to re-print out it if you want. But for digital window display, you can change the contents all the time if you need. You can the copy writing according to the market feedback and advertising effect. You can upload the new version within 10s. Besides, it will need to print new traditional post if you have new advertisements. But you only need to the contents at CMS for digital screen, which will cut cost on it.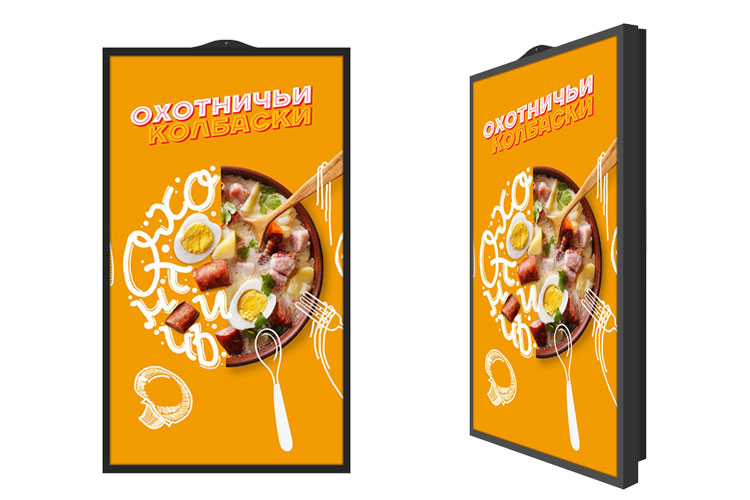 Popular Video Marketing
Video marketing is more and more popular than before and it can attract more attentions during the clients. People don't have time to read large chunks of text when they shop. Good video will help people know the goods more easily and bring us better experience. You can also interact with customers via video. It will attract many potential clients into the store for deeper understanding and shopping finally. There is no problem to boost store sales if you can have more visitors than before.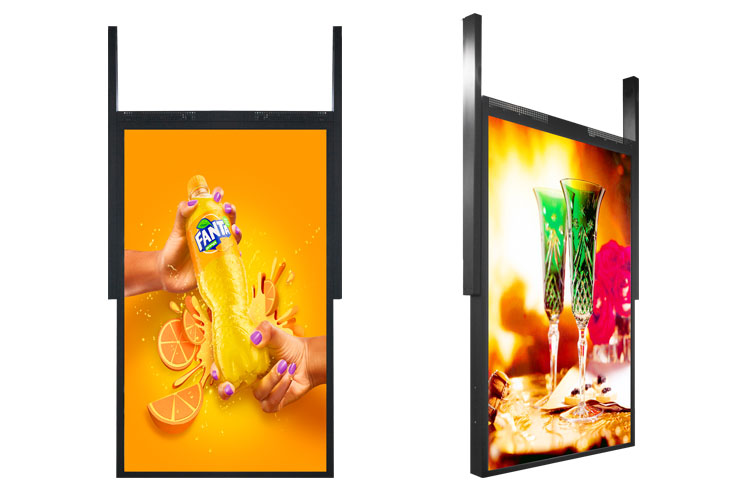 Working Quitter With Lower DB
We have developed the inside structure of single sided digital window display with power supply without fan. It reduces the working voice much more than before. It is about 55dB for the working voice which is also suitable for the device working in the office, such as real state agency office. Double sided digital screen also works very quit. The rear screen can display different contents from the front screen for dual sided.
Multiple Different Size Screens For Option
We have 49" and 55" for double sided. For single sided, we have 43", 49", 55", 65" and 75" for option. The installation method for double sided is hanging method. It have hanging and floor standing for single sided. You can choose the suitable screen and installation method according to your need.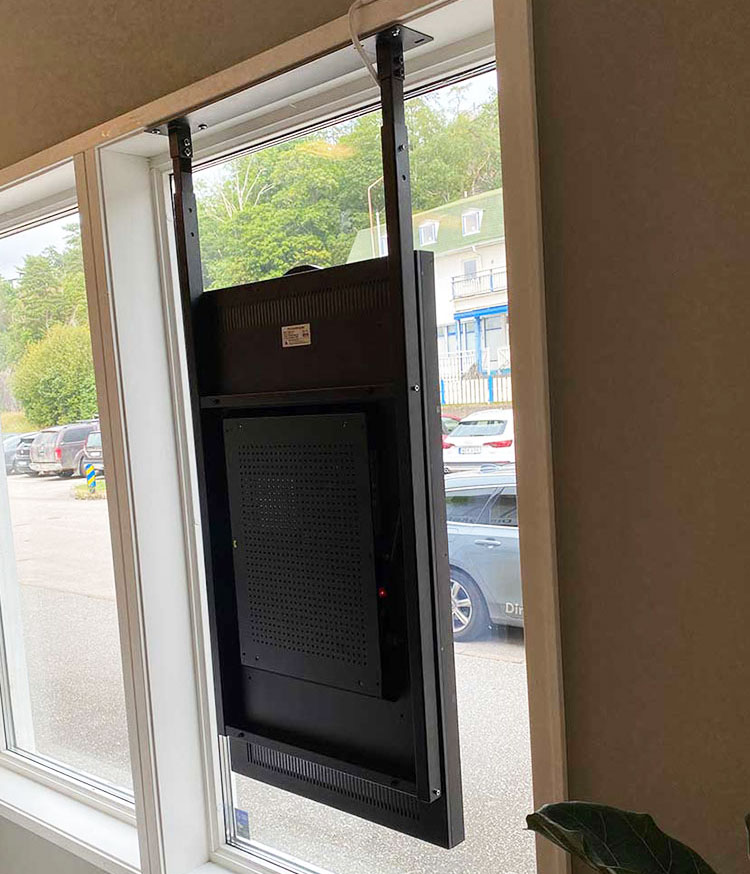 We always have 49" and 55" in stock for fast shipment. Welcome to share more ideas about digital window displays.