Second Round Alibaba LIve Streaming
Published:2020-08-06
Views:418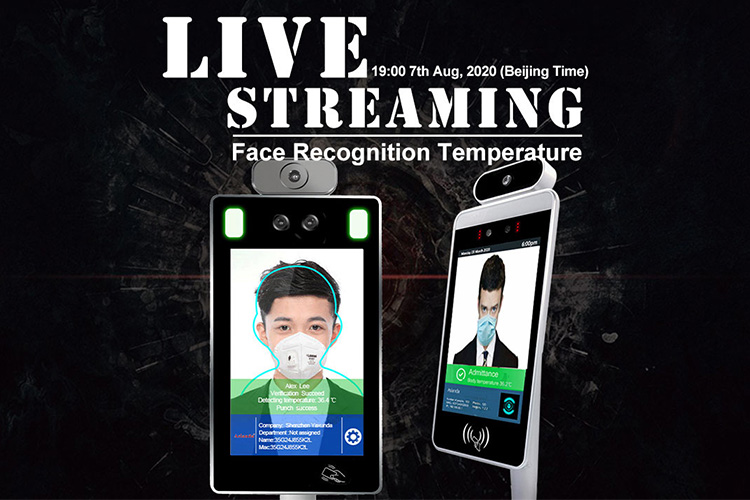 Second round live streaming on Alibaba
We are very proud to to launch Asianda second live stream, to provide the much more details on the YXD-F8, the new generation on the face recognition temperature measurement kiosk, 8 inch totem control access in office entrance, lobby, and the hotel and school use, to protect your stuff, your customers, and also your family, with the simple configuration, all in one setting, everyone can use this one to connect with wifi, Lan cable, even the 4G.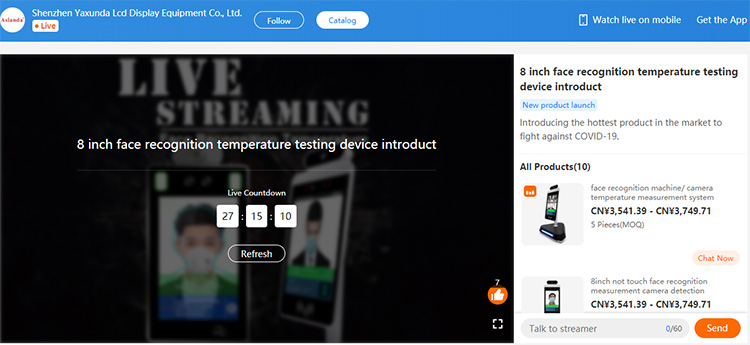 Miss Lucia will be the host to introduce on the demo on English and the Spanish on the live streaming on the new model  YXD-F8, the true original factory, good quality, good service, even better price.
Here is the link, see you online.
https://activity.alibaba.com/page/live.html?topic=3af75d34-9cec-4dc5-823b-43fa0bb841f1