Live broadcast for YXD22L-AD series
Published:2020-08-12
Views:1158
From the beginning YXD22L-AD2 to current YXD22L-AD2E, we have paid more and more attention to addtional fucntions and user experience. At the beginning, this device (YXD22L-AD) is only used for hand sanitizer displays and advertising display. And now, we have added wrist temperature measurement, forehead temperature measurement, face recognition and touch screen. 
Market is changing and clients also provided many ideas, we are always doing our best meet market trends and clients' requests.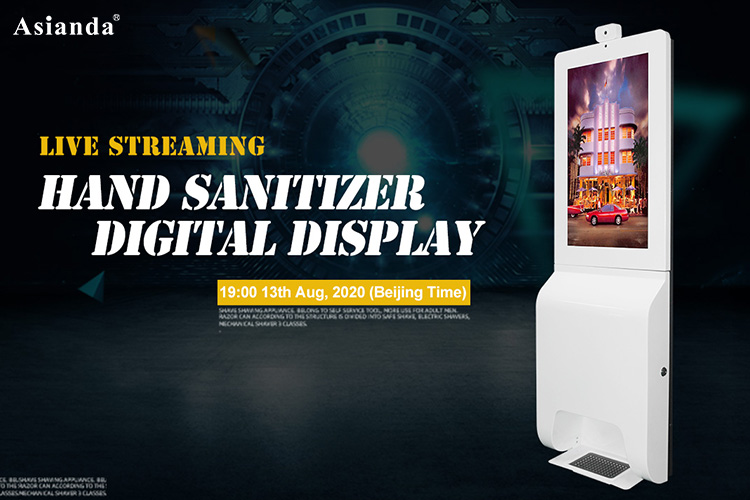 The YXD22L-AD2E face recognition and temperature measurement kiosk machine is a smart device independently developed by Asianda that integrates face recognition, human body temperature measurement, mask detection and other functions and access control control. It adopts 3D live face recognition, human body The patented algorithm for temperature measurement and mask detection is equipped with an ultra-wide dynamic camera, which can realize offline or online 1:1 and 1:N face and mask detection and recognition in different environments, and non-contact rapid detection, registration, and recording of human body temperature. The device is embedded with professional-grade face recognition GPU, which greatly improves the computational efficiency of deep learning face recognition, human body temperature measurement and mask detection. It has been applied to the access control, passage, channel, etc. of key units such as communities, campuses, banks, government agencies, and camps. Attendance scene.
The YXD22L-AD2E facial recognition temperature scanner machine is an intelligent emergency prevention and control product launched by Yaxunda for epidemic prevention and control, epidemic screening, personnel evacuation, and epidemic isolation monitoring in public places. This product adopts LCD display screen, embedded deep learning face recognition algorithm, integrates high-precision thermal imaging temperature measurement chip, ISP image processing and other technologies. It has face detection, mask detection, face recognition comparison, body temperature detection, Living body judgment and other functions. It can be widely used in scenarios such as community access control, communities, hospitals, schools, and office corridors.
The YXD22L-AD2E intelligent temperature screening kiosk machine supports software management through the "Cloud Fighting Epidemic-Yaxunda" management platform software during the epidemic, realizing large-screen management of epidemic monitoring, temperature measurement equipment management, temperature measurement data analysis, and data reporting , Personnel account management and other functions to achieve real-time supervision of the epidemic and scientific precision prevention and control. At the same time, the product also has access control management functions, through the access control management software to achieve daily attendance management and staff and visitors body temperature data monitoring.
● Built-in non-contact high-precision thermal imaging module + living body detection in one;
● The temperature detection range is 35℃~42℃, and the accuracy is ±0.3℃;
● Local voice alarm will be output when the body temperature is abnormal;
● Face recognition, body temperature detection, mask recognition, and multiple usage modes can be freely configured;
● Excellent environmental adaptability, adapt to low light and strong backlight, and support automatic face exposure;
● Built-in Megvii FACE++ deep learning face recognition algorithm, stable and reliable;
● Support 50,000 face database, fast recognition in 100 milliseconds;
● It can record identification information and body temperature information, which can be stored for traceability;
● Use 1/2.8" 2 million pixel progressive scan image sensor, excellent low illumination;
● 8-inch high-definition LCD display, the maximum output resolution is 1920×1080@30fps, and the picture quality is delicate;
● Support 2D, 3D digital noise reduction function, clean picture, low noise;
● Support H.265+ /H.265 / H.264 / MJPEG video compression algorithm, support multi-level video quality configuration, encoding complexity setting;
● Linux software architecture is stable and reliable, and easy to expand;
● Support the secondary development of equipment-side application software;
● Rich hardware interface, integrated 100M Ethernet port, audio interface, Wiegand interface, relay interface, TF card, USB and other interfaces;
● Low power consumption, the mainboard power consumption is as low as 5 watts;
● Ultra-thin all-aluminum alloy metal shell;
● Support gate installation, column installation and wall installation.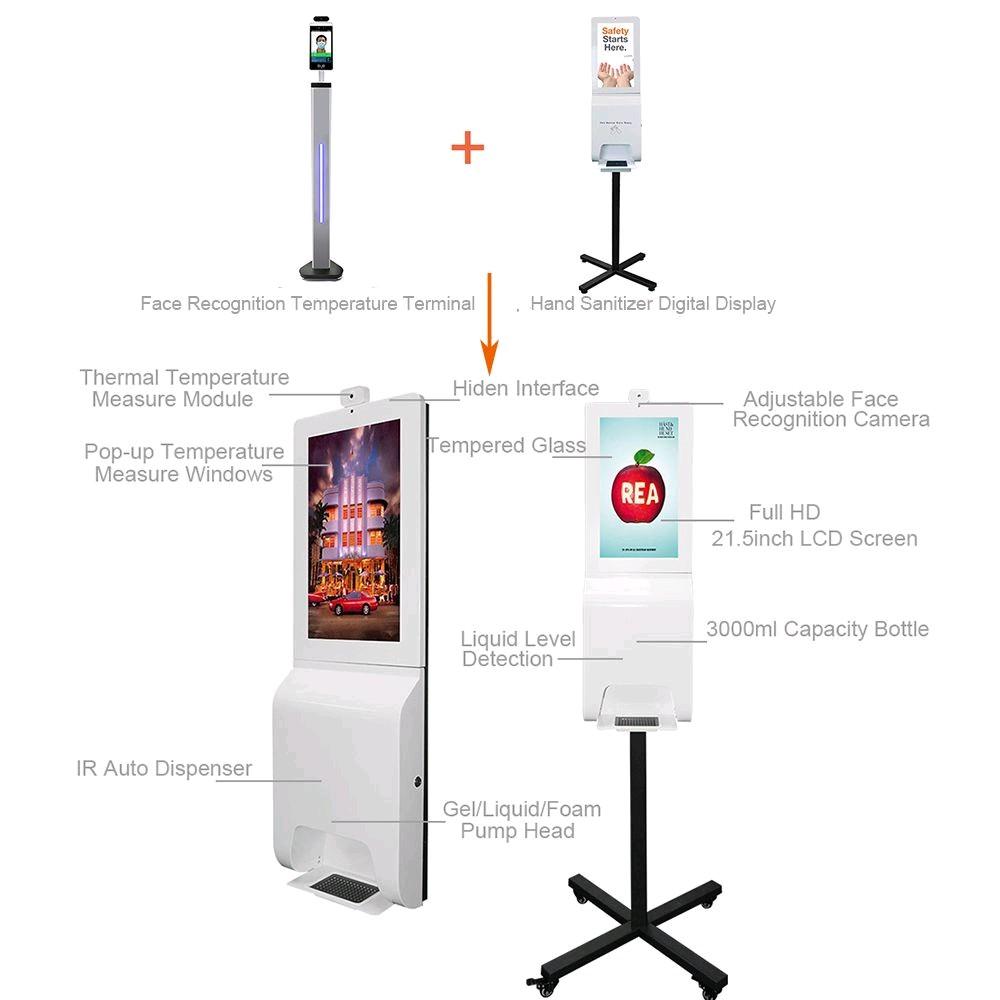 Alibaba provides the platform to show ourselves and our products to all of you. Come and watch!