Digital signage with sanitizer to combat COVID-19
Published:2020-09-22
Views:1120
     Every industry is searching ways to stay healthy and combat COVID-19 at the same time during the coronavirus outbreak. The obvious solution is to prepare self-clean and disinfected devices so employees and clients can stay safe. Digital signage manufacturers are putting forward multiple solutions to help.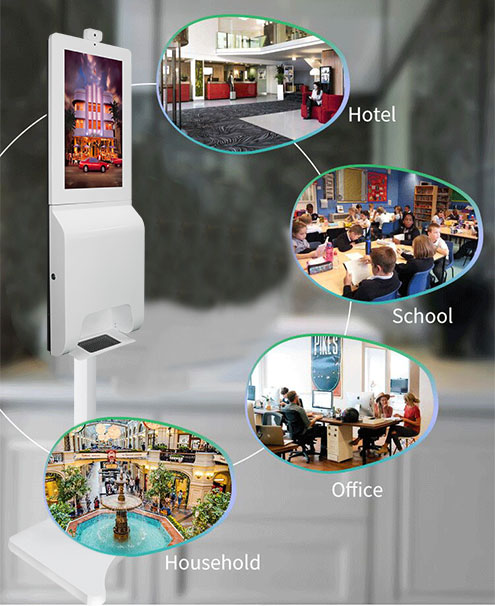 While some are giving remote corporate communication tools for business to keep in touch, others are posting and delivering health and protection tips to their displays to remind the public people to take care. However, Asianda has developed a solution that combines digital signage with a hand sanitizer dispenser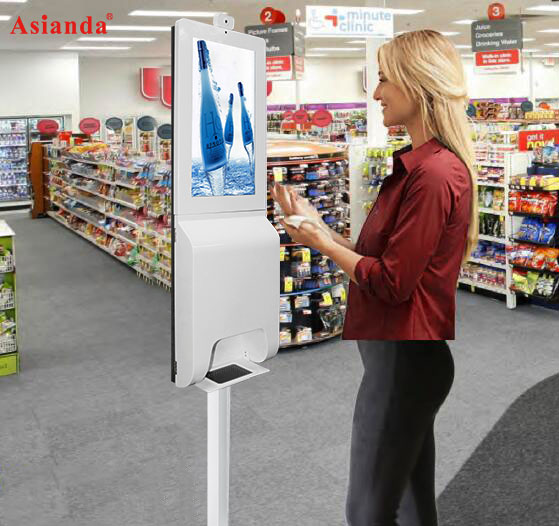 Asianda is a leading manufacturer with more than 20 years' experience in LCD digital signage solution field. Under their R & D Dep. and sales team's efforts, they have promotedlcd lcd hand sanitizer . This device is built in an internal auto-dispenser which can provide gel, foam or liquid sanitizer for hands cleaning with an integrated commercial 21.5 inch display (YXD22L-AD2) that runs cloud-based digital signage software.
     These displays provide advertisements, messages, videos, new feeds, health information, tips for taking care and keeping safe and other contents when customers are using the auto-dispenser to wash their hands. It also comes in touch screen and non-touch screen.