75inch Single Side and Double Side Outdoor LCD Digital Signage in United Kingdom
Published:2021-10-06
Views:583
Asianda is professional in manufacturing LCD commercial displays and providing its solutions since 2010. We have supported indoor displays to the banks, shopping malls, offices and exhibitions, provided digital window displays to retails and shops, manufactured outdoor digital signages to street, road side, car service centers, bus shelter, bus stations, public squares, etc...
Recently we received the good feedback of 75inch single sided LCD outdoor digital signage display and 75inch double-sided outdoor display from our United Kingdom client.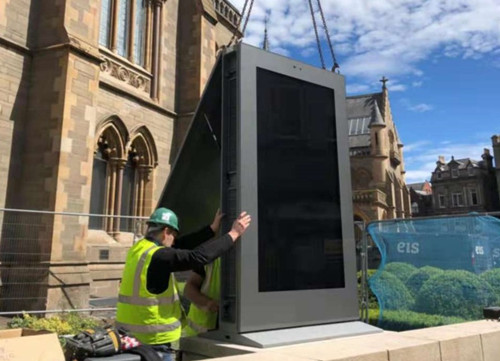 How to Create Successful Outdoor LCD Digital Signage
Before launching the program of outdoor digital displays, there are some factors to consider.
Effective Content
It is necessary for each advertiser to create an attractive content for outdoor digital signage. An effective content will help to inspire the audience, and lead then to take action.
Outdoor Application
Since the LCD displays are installed in the outdoor environment, which is sunny, rainy, snow, even in harsh weather, it is critical factor that the outdoor displays feature with high brightness to be sunlight-readable, waterproof, vandalism-proof.