55 inch digital window display feedback from USA
Published:2022-11-03
Views:771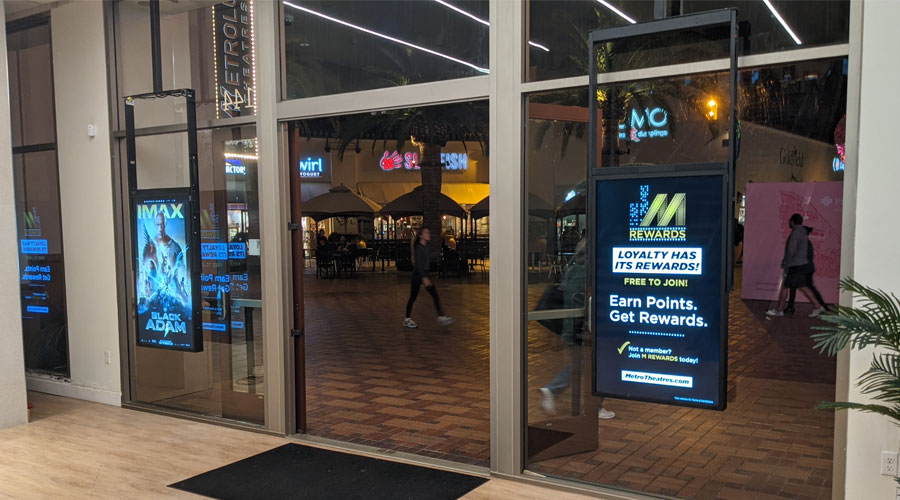 This is 55 inch dual side digital window display feedback from one of the USA clients, used in the shopping mall
1. 55inch High Brightness Windows Digital Signage Display Screen
2. Double Sided. one is for indoor 700nits, one is for outdoor 2500nits
3. Support Andorid System RK3288. CMS for Advertising Management
4. Sun-Readable Supported. Suitable for any retailer, supermarket etc Applications
5. 1920X1080 Full HD Resolution,  7x24 Industrial Level working time
6. Local Dimming (optional)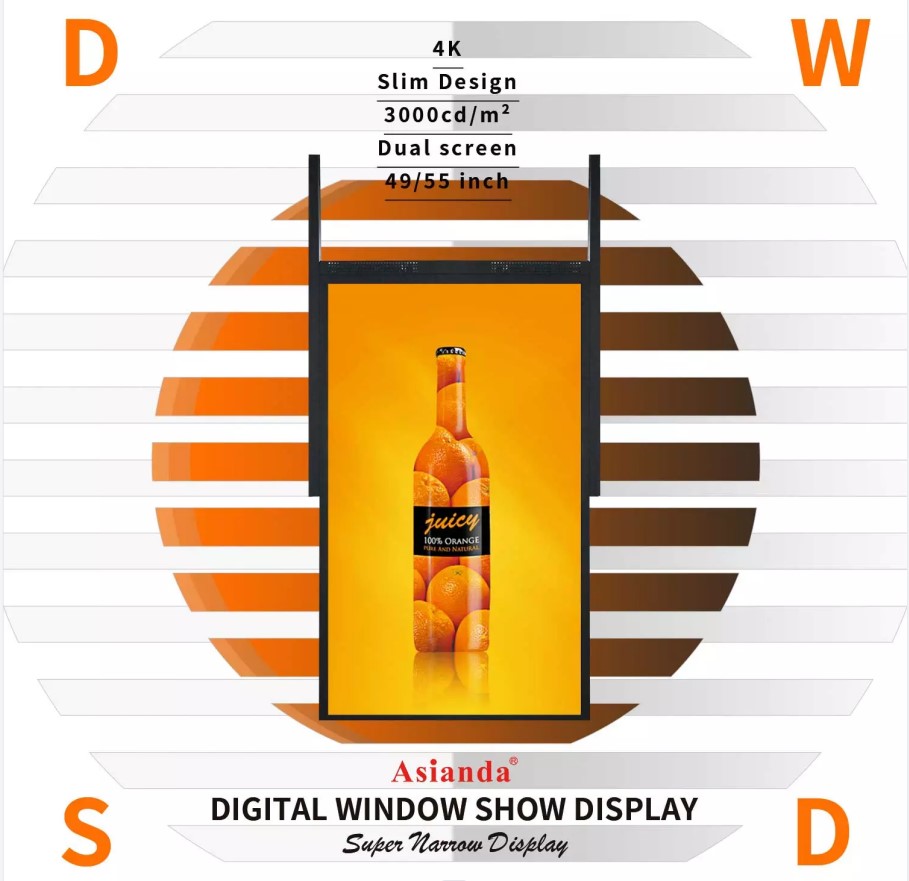 Smart Temperature Control
Double Sided Window Display
With a 2,500cd/m² outward-facing screen to combat direct sunlight and a 700cd/m² inward-facing screen to combat brightly-lit indoor spaces, these dual-sided displays are designed for shopfront windows. On top of this, they are also ultra resistant to blackening defect up to 110°C.
The responsive internal airflow system keeps the panel and other internal components at optimum working temperature. This ensures a long and reliable life for your screen, even when used continuously in outward-facing windows
Ultra Resistant to Blackening
Industrial Level Monitors Panels
When dealing with direct sunlight most LCD monitors panels will overheat and the blackening on the panel will occur, we use a special ultra-high brightness shop window display monitors panel that can withstand surface temperatures up to 110˚C with no blackening defect occurring making this the number one choice for Digital Signage in window displays.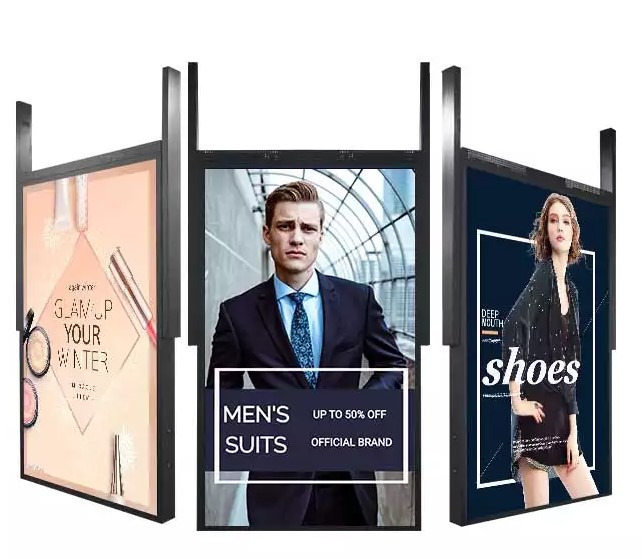 What is Windows Digital Signage Advertising Display Screen?
As a method to attract and promote the business information, playing advertising is becoming more and more important. No matter in Shopping mall,retailer store, supermarket etc places, digital window display screens play a significant role for get customer's attention. Compare to other types double sided digital signage, windows digital display screen has high brightness, it can not just shows one side, for indoor case, it has 700nits brightness, while it has 2500nits brightness, when it hanged out installation, will guide the customer to find a right way.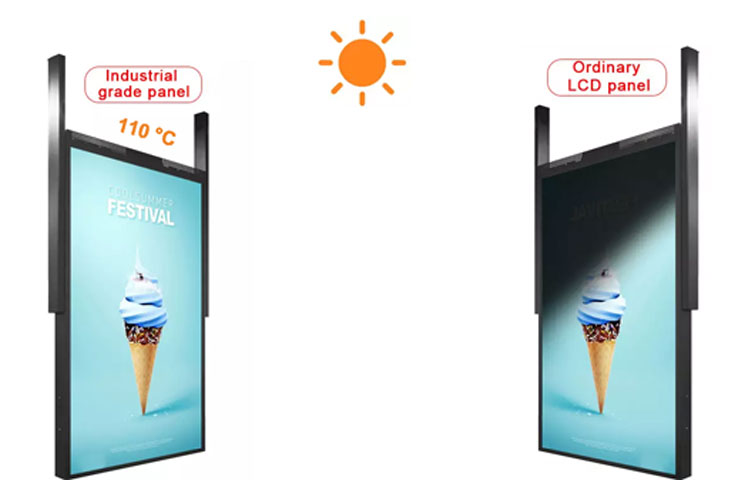 This is the product link, you will know the details
https://www.asianda.cn/productshow/55inch-High-Brightness-Double-Sided-Windows-Display-Digital-Signage