Women's Day? or Girls' Day?
Published:2021-04-08
Views:802
Every year, 8 March is celebrated around the world as Women's Day. International Women's Day is a global day celebrating the social, economic, cultural and political achievements of women. The day also marks a call to action for accelerating gender parity. Significant activity is witnessed worldwide as groups come together to celebrate women's achievements or rally for women's equality. 
In China, many Chinese have an interesting practice on Women's Day. Female college students created a new festival called Girls' Day,which is celebrated on March 7 every year.
In China, "women" is more representative of married women, and since female students do not like to give up the opportunity to be "queens", they created Girls' Day. On Girl's Day, universities hold many activities for their female students, such as a make-up competition, a hand-make competition.
On this day, in order to let the company's women friends have a happy holiday, enhance the image of women, and enhance the happiness index, Yaxunda prepared small gifts to thank the female colleagues for their hard work in the afternoon of 2021.3.8. Holiday wishes to female colleagues!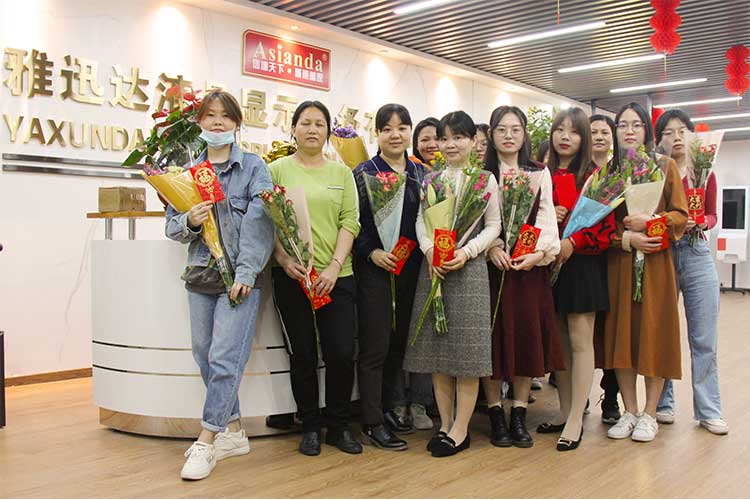 The sweet chocolates and beautiful roses represent the sincerity of the company. Although the gifts are small and the affection is heavy, this also conveys the company's attention and care for female colleagues!