1500nits 43 Inch Portable Outdoor Battery-Powered Digital A-Board
Published:2022-04-16
Views:492
Nowadays, information flood and there are too much information to read, same as advertising contents. People pay much more attention to mobile phone than before. So the timely information and advertising is so important if you want to attract people's attention. It is the same as outdoor advertising display. The digital things people see mainly guide their actions and decisions in daily life.
Asianda keeps developing outdoor digital signage for the outdoor advertising style changing. Recently we develop 1500nits 43 inch portable outdoor battery-powered digital A-Board for outdoor advertising. Compared with precious digital A-Board and non-digital A-Board, it has more advantages to enhance sales number.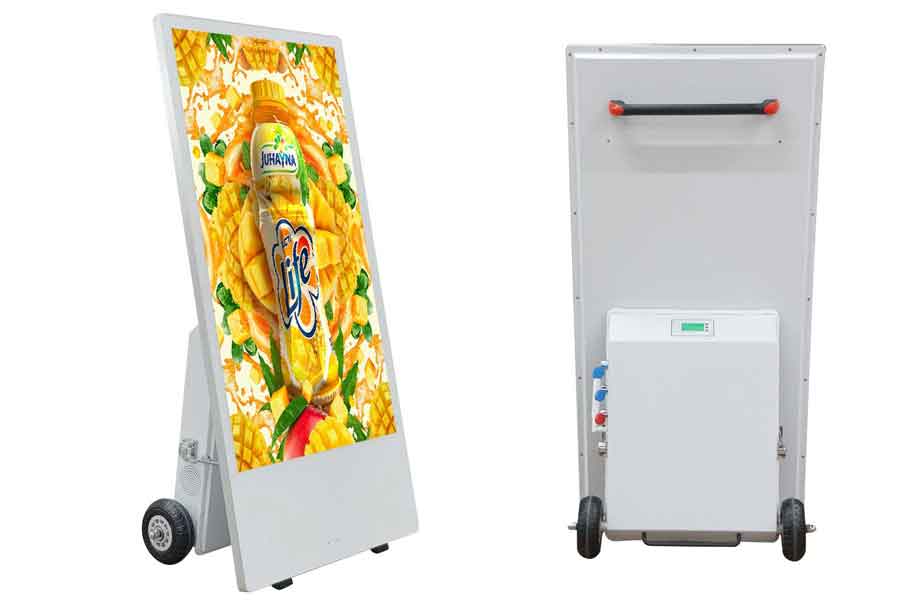 The new outdoor digital signage is powered with 43200mAh polymer lithium battery which can work 14hrs after full ge. It means you can let it work the whole daytime at outside and only need to ge one time every day. And it don't need to connect with power supply during working. The won't limit its working place and you can put it at anywhere outside. Except retail store outside display, you can also use it for outdoor commercial performance, outdoor booth, outdoor party and so on.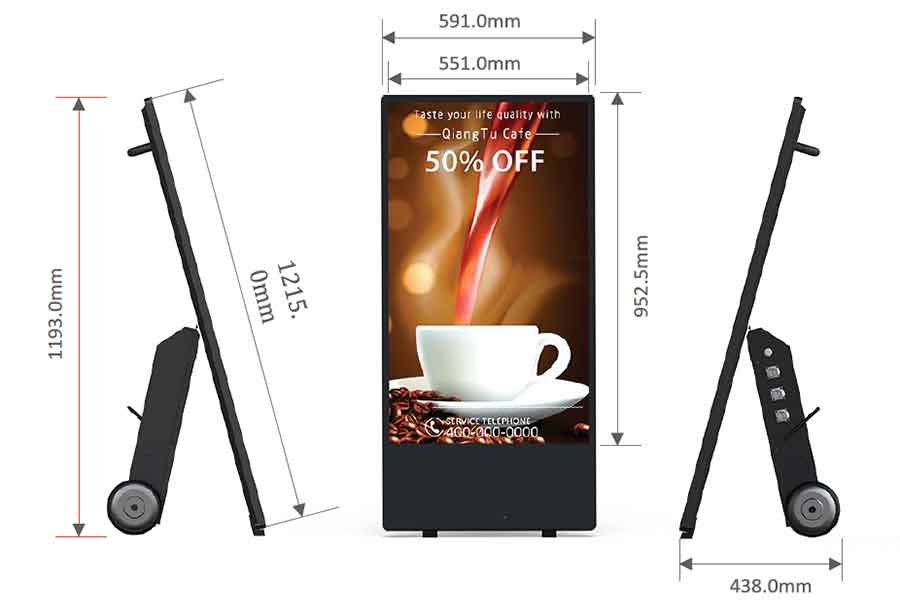 Second, the brightness of screen is 1500nits and sun-readable. Compared with normal 700nits digital A-Board, it will be much lighter. You also can adjust its brightness from 1500nits to 700nits via CMS. And we can offer cloud account based on German server. The new products is built-in WiFi. With our CMS XDS cloud account, the client can edit and upload contents remotely at anytime at PC. You can change the displaying contents at anytime according to the advertising strategy and customer's feedback. It will help the advertiser work more smart and effective, especially for chain stores and company group. It will save many time and much money at advertising and brand publicity.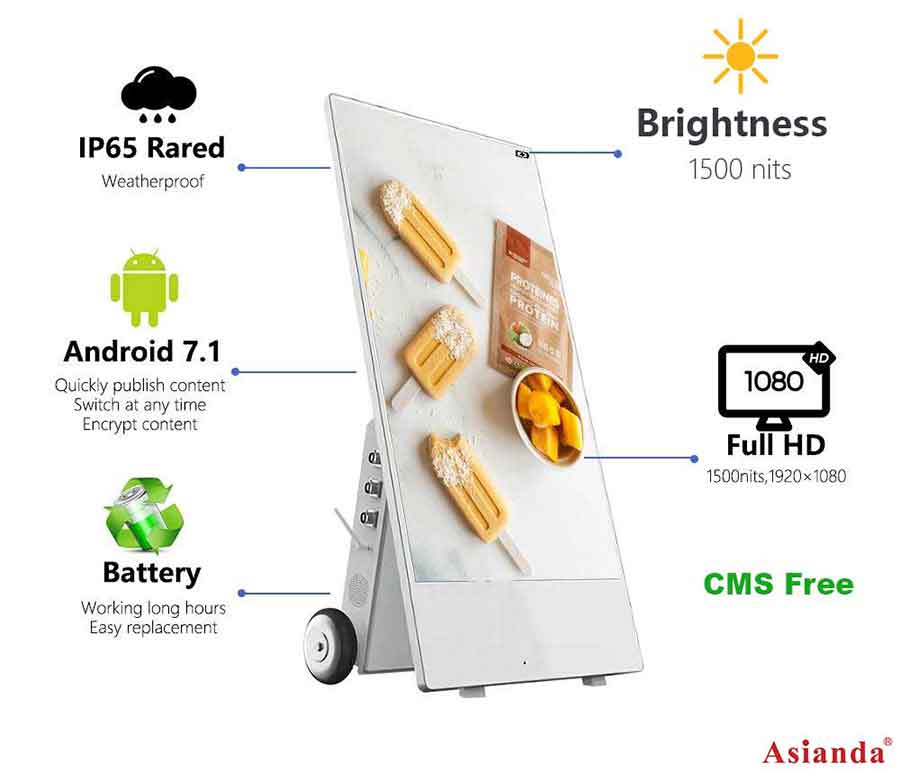 Third, we also pay much attention to the details. It has led screen to show the remaining battery which can remind you to ge the device when it has little bit of ge left. It has tempered glass to protect the screen well. It is built-in speaker which will helpful for videos displaying. Except video, it can also display pictures, text and so on. For operating system, it is built-in Android 7.1 system. It is IP65 rating design for outdoor display.   
Finally, the portable digital A-Board is manufactured with wheels. It will help you move the device more easily. Besides, it is fold-able design and easy to pack. Welcome to get more details about it if you're interested.