How To Assemble LCD Video Wall With Low Cost
Published:2021-07-08
Views:712
Nowadays, it is very normal to see LCD video wall displaying contents in public places or offices, such as shopping mall, museum, retail store, exhibition, meeting room, monitoring room and so on. The LCD video wall displays can be used for displaying videos, pictures, texts or mixture and so on. The contents can be advertisements, CCTV monitoring screen, company info or promotional material and so on. It brings convenience to check the things more clear than before.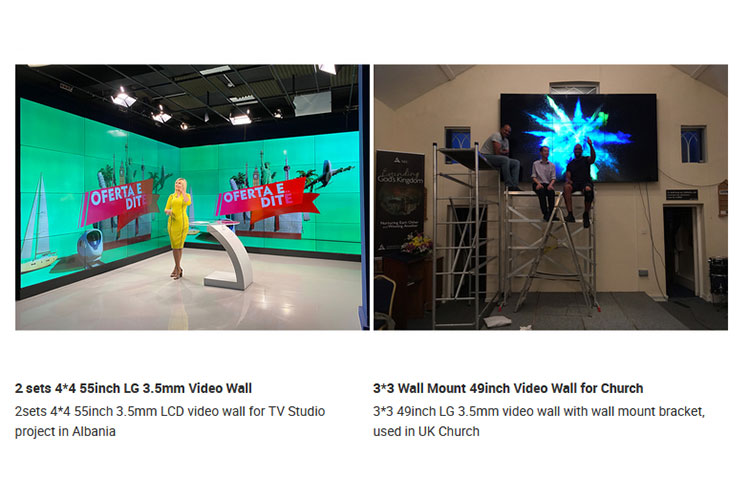 Normally, we always offer the professional LCD video wall solution with Samsung, LG or BOE brand panels with bezel 0.88mm/1.8mm/3.5mm. It will bring a good experience for the watchers. Absolutely, the smaller bezel, the higher cost. So what we can do to assemble LCD video wall with low budget? At here, I'd like to recommend you the solution with ultra-thin 8mm boarder displays to assemble LCD video wall under low budget. I'm going to share the Mongolia project case with you.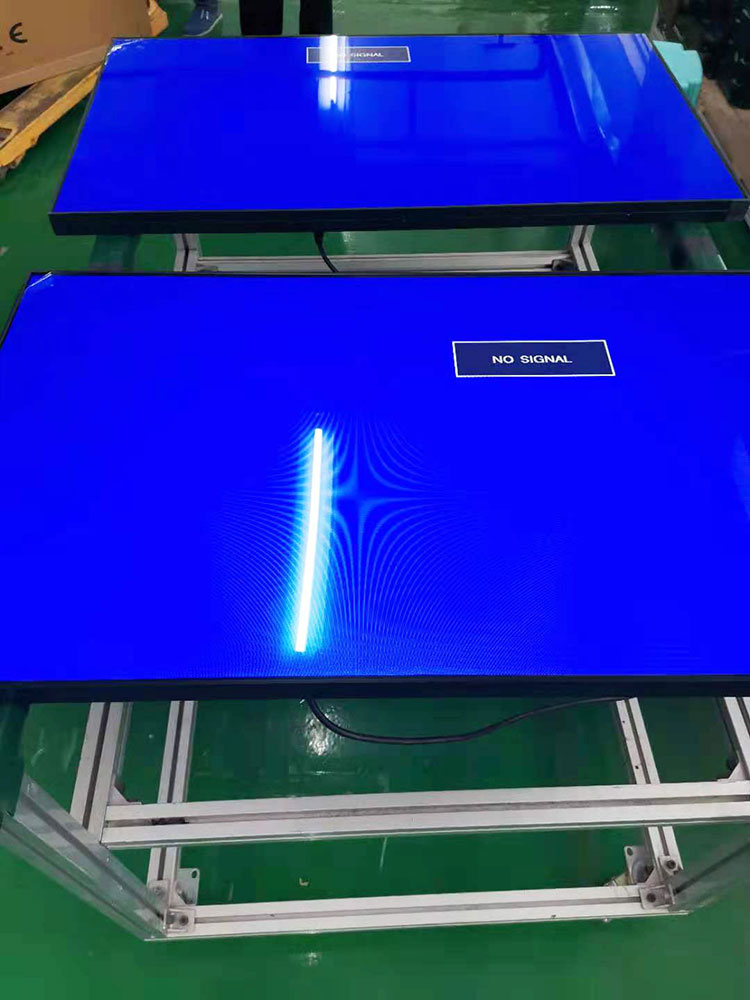 What we need to assemble this type LCD video wall screen? We need to confirm the screen size of ultra-thin 8mm boarder displays 43", 49", 55" or 65". And we also need to check the suitable installation method based on the installation environment, such as wall mounting or floor standing. Then our engineer will draw installation size file and user manual. The installers can install the LCD 2x2 video wall easily according to the files.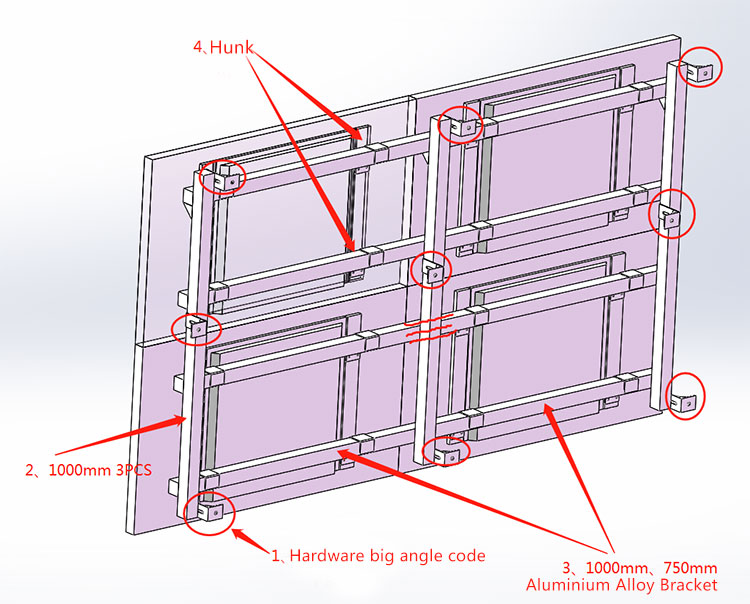 After manufacturing the ultra-thin 8mm boarder displays, we will do aging test for more than 3 days before shipment. The displays have many interfaces, such as HDMI input, USB, DV IN, VGA IN, RS232 and so on. It will use HDMI cable to connect the 43" displays with computers and then the computers screens will display on the wall mounted ultra-thin displays, such as monitoring videos and so on. They will display contents separately. We can also make them display together with our software.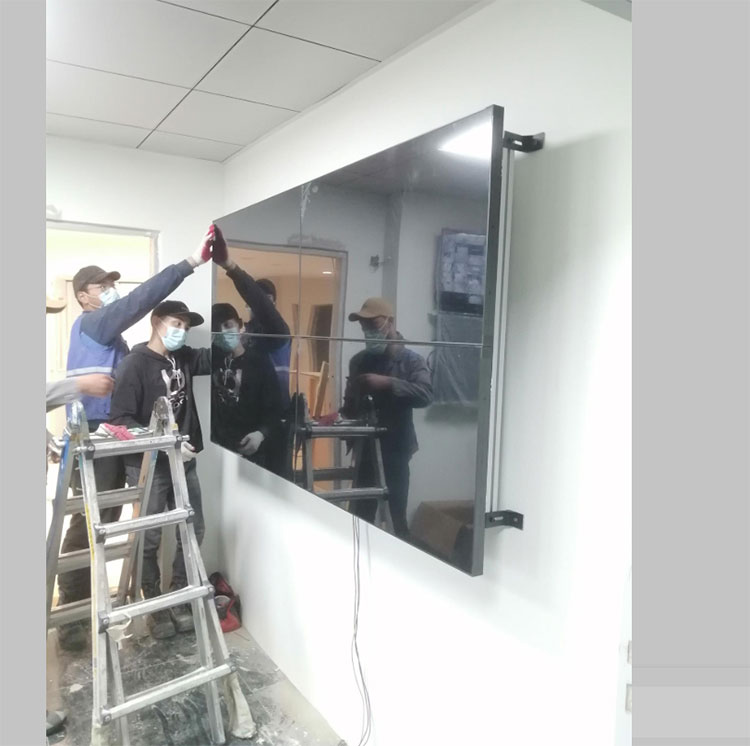 About the installation method of the LCD video wall case, it is using aluminium alloy brackets ,hardware angle code, connector and hook. It will need to fix the brackets on the wall with connector at first, then hang the ultra-thin displays on the wall mounting brackets. Next you can connect the power supply and input signal.