Outdoor 55 inch 75 inch LCD Screen Display Free Standing Signs for Car Washing Advertising Display
Published:2020-07-24
Views:1066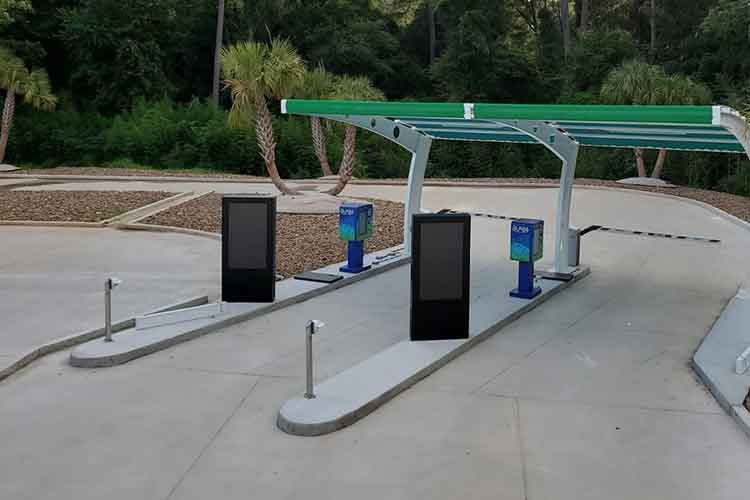 Cases from Outdoor 55 inch 75 inch LCD Screen Display Free Standing Signs for Car Washing Advertising Display in Florida US State
The new feedback from the case in Florida, 55 inch and 75 inch outdoor waterproof lcd screen advertising display been installed and displayed, also the outdoor window display market bigger.
Thanks for the hardworking of the team working, one more outdoor digital signage cased been done. The new model on the new cooling system, and the waterproof IP55 technology, the outdoor big LCD screen advertising keep running very well, and playing a more important role in the outdoor advertising display markets.
Also, in order to achieve better commercial display , get more attractive , AG and AR glass also been placed, more clear image, and easy to pass the message to the customer, friendly and efficiency, this outdoor display will be surely be good for the auto car washing business, based on the high brightness, 2500nits, with the light sensor, we can save the money, save the time.
Asianda more and more focus on the outdoor commercial display, like the case we shared in the Amsterdam Netherlands, also the Auto car washing shops and the retailers.