New Video Wall Case Feedback from Cuba
Published:2021-02-08
Views:1110
Video Wall Case Feedback from Cuba, 3x3 video wall conference office display.we are very glad that our Cuba customers sharing the new Asianda video wall installation feedback in the conference room. 3 days delivery and the more than 3 months by sea, 55 inch LG panel, 3x3 lcd video wall pacakge arrive in La Habana  Havana Cuba, it only takes 2 days to help the customer to install the floor standing video wall screens, the video wall display system.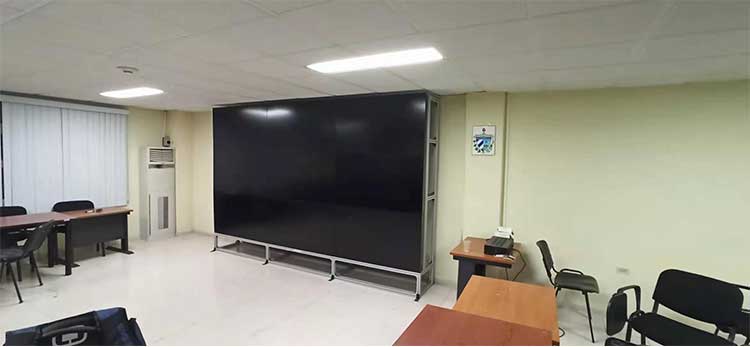 The technical principle of the touch LCD video wall is to add a layer of infrared touch frame to the surface of the original LCD video wall. This touch frame is specially customized according to the splicing size of the large screen. After the installation is completed, it can realize multi-point touch with all fingers, with any finger Control screen, infrared 10-point touch screen with no dead ends, with human-computer interaction functions such as sliding, zooming, rotating, writing, etc., quick response makes the display interactive field more vivid and efficient, and enhances the user experience, just like our daily operation of smart phones. 
The 55-inch 1.8mm ultra narrow bezel lcd video wall is one of the ultra-narrow sides of LG panels. It plays a very important role in various indoor display occasions. Its stability and technical parameters have reached the mainstream level of the current splicing display market. In the current indoor large-screen applications, in addition to a single display function, the user's demand for touch operations is increasing. This not only makes the display more vivid, but also more in line with daily usage habits. I believe that in the modern indoor large screen, touch LCD video walls will gradually become a trend.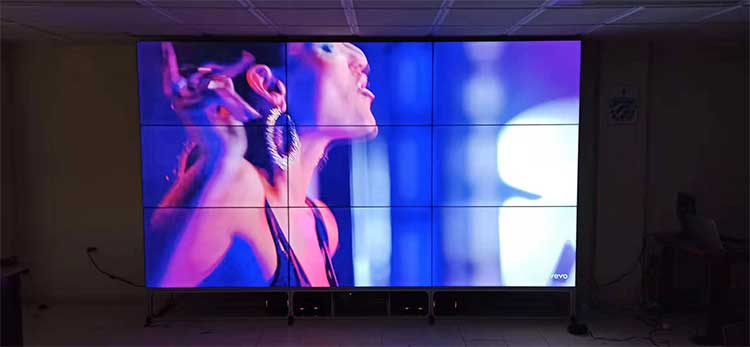 The New Asianda LCD video wall display system will help the people to show and display their valuable informations easily and efficiency way. Here is more Asianda lcd video wall models for your reference, 55 inch video wall, 49 inch video wall,  lcd video wall  display.