55inch 3x3 Video Wall Case from Cuba Client
Published:2021-01-28
Views:1263
With 10 years' experience, we have completed many video wall cases all over the world. We have built video wall for control room, exhibition, government tender, shopping mall and conference room.  In the competition of 3x3 video wall cost, Yaxunda has a great advantage. Our main goal is to let customers buy satisfactory products and enjoy preferential prices. Every time when client shared with us some feedbacks, we are always very glad to share with all the clients. Today we would like to share you the 55 inch Video Wall case from client in Cuba who has installed our 2K 55 Inch touch screen video wall With 3.5mm Bezel.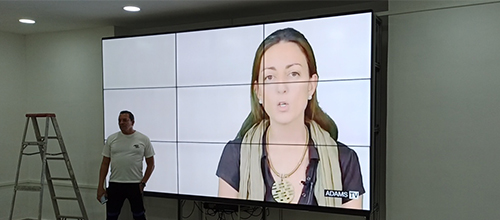 This 1.7mm Bezel 46 video wall is installed for conference room use. Built with original LG panel, with 3.5mm bezel. With our engineer's online guidance and clients' cooperation, this beautiful 3x3 video wall was finally completed very perfectly without any damage.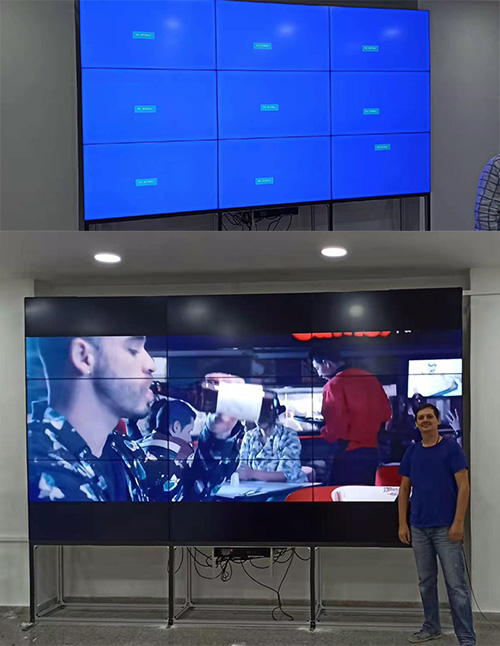 The 55'' 3x3 Video Wall series features on only 3.5mm edge to edge ultra narrow bezel with LCD technology making these the perfect solution for a tightly mounted side by side security surveillance video wall. The 55 inch video wall series is designed with no buttons or lights on the bezel, RS232 for computer control, 2 video BNC In/Out, and many other inputs. This technical solution will increase the 3x3 video wall cost, but Yaxunda continues to improve, minimize the production cost of the 55 inch video wall, and provide customers with the best price Ideal solution requiring multiple monitors to be installed on one wall or upgrading your CRT's to LED's.
Asianda is leading the market as being an expert in control room solutions for broadcasting, telecommunications, public utilities,process control, traffic control,surveillance and command&control applications. 

Maybe pictures could not bring you a clear viewing, here we have also video for you, please watch the video on YouTube Channel.