Hand Sanitizer Digital Display and Face Recognition Temperature Measurement in Novotel Hotel
Published:2020-05-21
Views:1523
Hand sanitizer digital display-YXD22L-AD and Face recognition temperature measurement thermometer YXD-F8 been used  in Novotel hotel.
The new mode Hand Sanitizer Display will be much more flexible to use in different situation, like the hotels, schools , and other open public places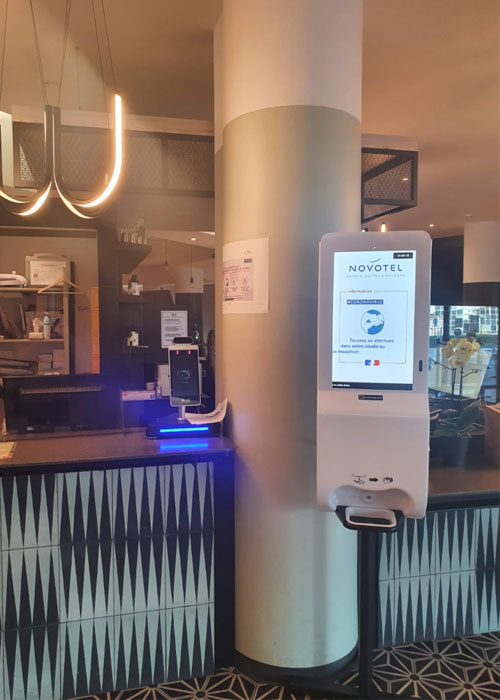 Asianda focus on the digital hand sanitizer signage advertisign kiosk display with more new models coming, YXD22L-AD2, and YXD22L-AD3, the new design will be more powerful with water alarm and slim design function, 3000ml with Gel, Foam, and spary.
Also with help on the new stand, it can be more flexible to be easy to install, save the time, save the cost.
YXD22L-AD, built with 21.5 inch IPS screen, it will be one more option for the commercial advertising display, good the brands, good the discounts rooms, and also easy to connect with the custmoers.
With the Auto Dispenser, it can help the customers to clean the hands touchlessly, and the water alarm function.
YXD-F8, with the hlep of smart pass managermetn platform, it will be more easy to have the  temeperature's data on each one who have the room here. New technology with face recognition temeperature measurement, more easy to manager the hotel, safe and efficient.