Face recognition temperature measurement digital signage
Published:2020-09-16
Views:1246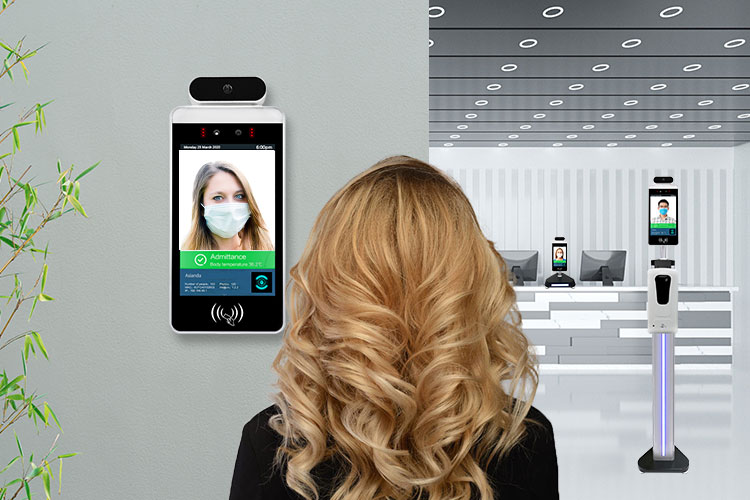 The AI thermal imaging face temperature detection intelligent terminal is a face detection and temperature measurement product that integrates a face contrast recognition heating imaging non-contact temperature measurement module. When passengers perform face recognition, they can measure the surface temperature of the human body through thermal imaging. The entire digital signage face recognition measurement process is a non-contact experience, accurate, reliable, efficient and non-perceptive. When a certain threshold is exceeded, the signal light of the terminal will issue an abnormal warning and issue a voice warning.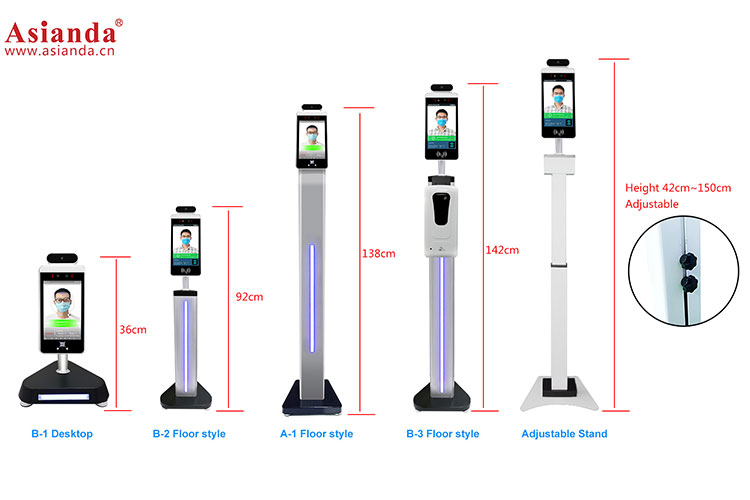 Digital signage face recognition products design follows the principles of economy and practicality, safe and stable design ideas, and provides a full set of high-quality products. For Asianda, temperature scanner face recognition adopts advanced face recognition infrared temperature measurement management system. The system design adopts mature technology, stable performance, simple and stylish attendance temperature detection Equipment, stable and efficient attendance management, can meet the current needs of attendance and traffic management, and screen out abnormal body temperature.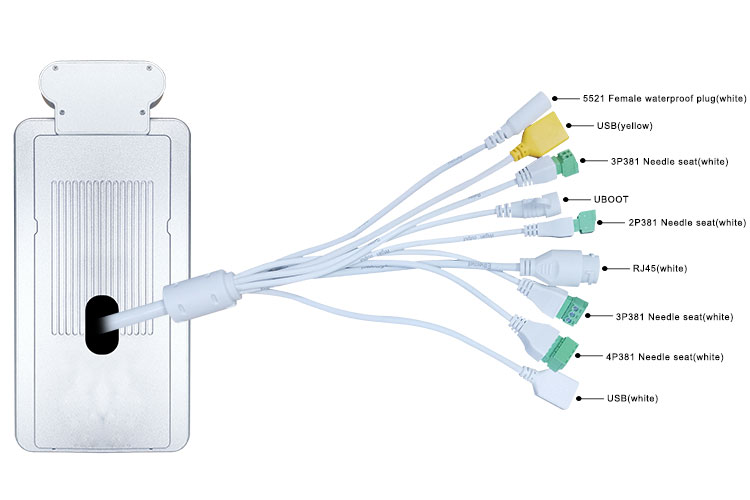 Administrators using the new Asianda terminal can monitor relevant data and receive reports in a timely manner. The Asianda Cloud platform supports unified management of multiple devices and personnel data uploaded to back-end servers. The company recommends that digital signage face recognition be used in customs, hospitals, subways and bus stations, airports, shopping centers, businesses, factories, school applications, and other public places with heavy traffic.