Dual screen 75inch Outdoor Digital Signage With Unique Design Unique Thoughts
Published:2021-01-25
Views:312
With 10 years' experience in Digital Signage field, Asianda has developed its unique design and unique structure for outdoor digital signage advertising players under the guidance of hardware engineers who has abundant desiging experience. Here are three different designs we have currently. We can also do customized design.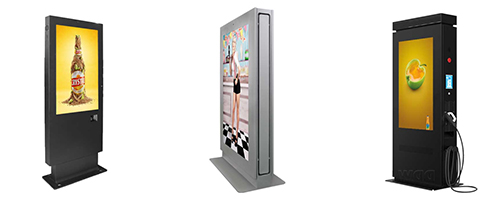 Although Chinese New Year Holiday is coming soon and many factories are beginning having holidays gradually, Asianda Team is still working hard for the outdoor digital signage. Here we'd like to share you some pictures for the production of our 75 inch dual side advertising displays.


With unique appearance design and inner structure, Asianda provide you a better outdoor advertising display solution. Higher brightness, vandal-proof structure, IP65 rate, Anti-Reflection glass, etc. all the outstanding features are in this dual side outdoor digital signage. 

You can also see the video with link below to get more details: