Asianda 4k Video Wall with Renewed UL certificate
Published:2015-05-18
Views:5269
In April 2015, to expand our market in USA and northern America area, we renewed our UL certification to support our buyers in the US, it will be suit for the 4k video wall, 4k monitor display, 55 inch, 49 inch, and we surely be more and more customers from the  North America.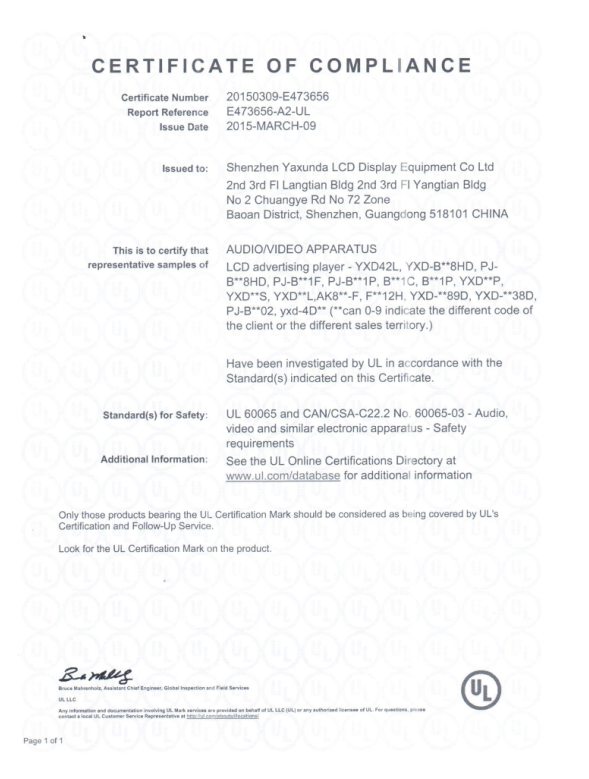 UL certification is a non-compulsory certification in the United States, mainly for product safety performance testing and certification, and its certification scope does not include the EMC (electromagnetic compatibility) acteristics of the product.

In short, it is mainly engaged in product safety certification and operating safety certification business, and its ultimate goal is to obtain products with a fairly safe standard for the market, and to contribute to the guarantee of personal health and property safety. In terms of product safety certification as an effective means to eliminate technical barriers to international trade, UL also plays an active role in promoting the development of international trade. Our company's 4k video wall screen and 4k monitor display have obtained UL certification to provide customers with safety guarantee.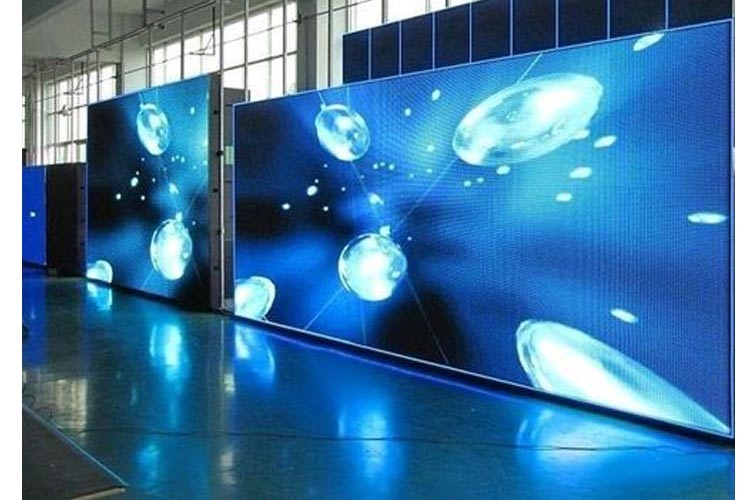 4K hd  LCD video wall screen is a product of the first brand of industrial HD display. The resolution of the original LCD video wall screen is increased by 4 times. 4K hd  LCD video wall can be used as a 4k display monitor or as LCD video wall technology. And can be spliced into a large video wall for use. According to different usage needs, realize the variable large screen function: single screen split display, single screen separate display, arbitrary combination display, full screen hd video wall, double video wall LCD screen video wall, vertical screen display, image frame Optional compensation or covering, supporting digital signal roaming, zooming and stretching, multi-screen display, picture-in-picture, 3D playback, setting and running of various display plans, and real-time processing of full HD signals. The best quality LCD video wall screens on the market are Samsung LCD video wall screens, LG LCD video wall screens, and LCD video wall screens. The LCD video wall has high brightness, high reliability, ultra-narrow design, uniform brightness, stable image and no flicker, and LCD video wall screen has a longer service life and so on.
As a 4k video wall manufacturer, continuous breakthroughs in new technology research and development, combining the most outstanding high-resolution, high-brightness and high-color gamut LCD technology, embedded hardware splicing technology, multi-screen image processing technology, signal switching technology As a whole, it forms an advanced LCD video wall curtain wall display system with high brightness, high definition, low power consumption and long life.
A recent LCD video wall technology can also achieve naked-eye 3D smart effects. The hd video wall series products use unique and the world's most cutting-edge digital processing technology, allowing users to truly experience the full HD large screen effect.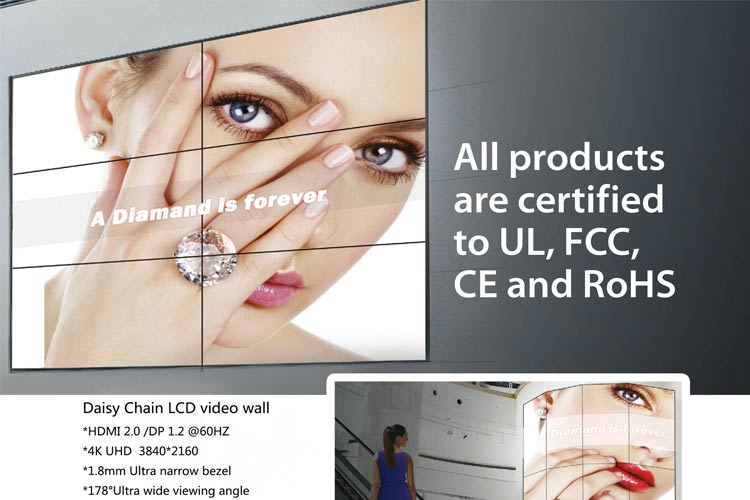 Because of our excellent product development technology, our 4k 49 inch 55 inch video wall and 4k monitor display products have UL certification marks. The US Customs and other wholesalers and retailers know that our products are safe and reliable. Our products are welcomed by the American market.