4 Ways That Digital Signage Will Affect Human's Life in 2022
Published:2022-01-07
Views:541
Our consumption habits are constantly being determined by new and different types of stores. At the same time, the use of digital signage solutions in the retail industry is also evolving, and new interesting and efficient uses are being discovered. When digital signage were previously added to pre-planned stores, in 2021, their locations were carefully designed as part of the store design, with precise goals and success indicators. The first wave of digital signage solutions in retail stores was to fill the empty spaces on the walls with screens. Now, the wall of the screen is an indispensable part of the style.
1. Clear and vivid viewing experience
The size options of the digital signage screen will change. In the last few years, the display has changed from standard definition to high definition, and then to 4K. Now that 8K is on the rise, complementary vision technologies such as quantum dots and HDR (high dynamic range) are also emerging, which can display more visible colors and increase brightness.
4K displays compress a lot of details into images and videos-this is especially important for luxury brands that focus on high-quality marketing communications. By 2020, the 8K screen will have four times the pixels of its predecessor and will provide incredibly clear details.
Quantum dots are nanoparticles that are layered on the screen. With Quantum Dots, the monitor can display more than 1 billion different colors to create a real viewing experience!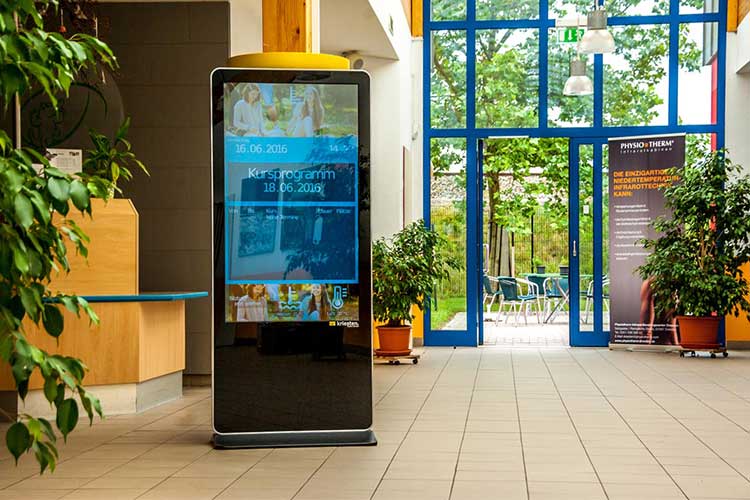 2.Intelligent and integrated
The store is smarter than ever. The retail system collects data about all content that can be used in store operations.
Various sensors measure the way people move in stores and malls, and input these data into the system for analysis. These reports provide a wealth of functional information for optimizing store planning, staff resource allocation, and customer analysis based on date and time windows.
In practice, this means that you can communicate with people who are currently in the store. Data from sensors and store systems reveal different demographics of buyers at different times, enabling digital signage advertising displays to display the most targeted and relevant marketing communications.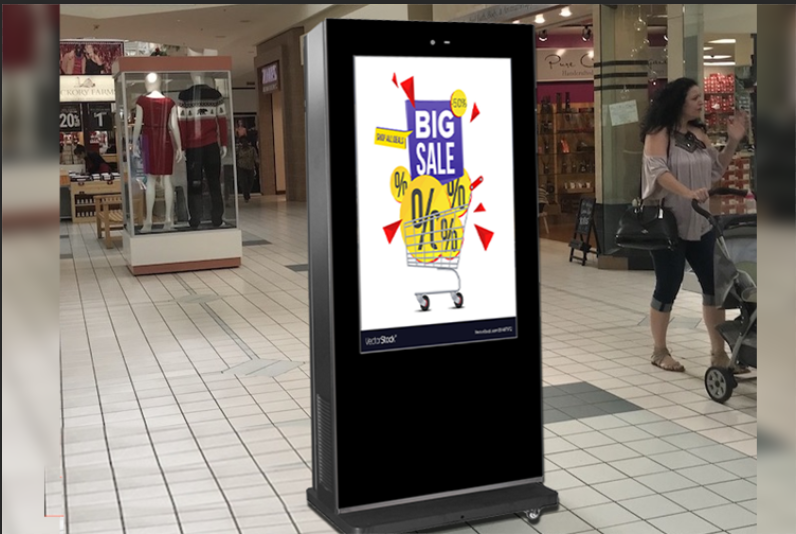 3. The digital signage display is eye-catching
Digital window advertising has the same history as the retail industry, but the use of commercial displays in window displays has always been a challenge. We need to consider the brightness under the sunlight. As we all know, digital windows displays are usually facing outside to attract people passing by. So higher brightness is necessary. However when higher brightness issue is solved, we need to consider the heat that high brightness brings. Asianda's unique design of semi-outdoor digital signage could solve all these issues perfectly.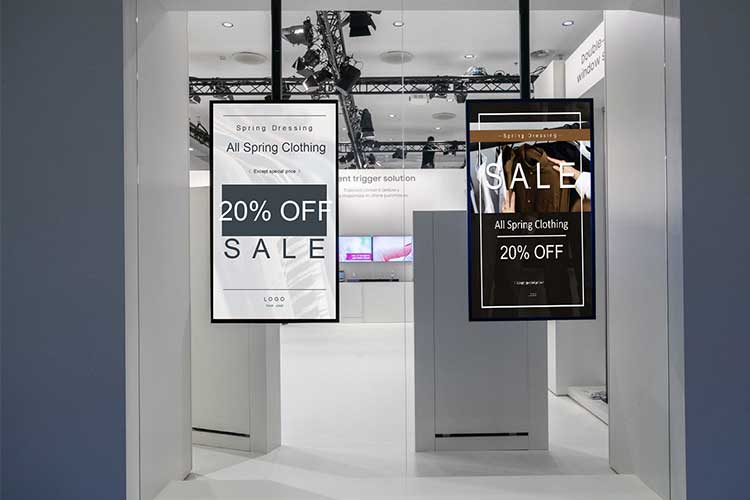 4. Interactivity and personalization
In 2021, interactive and touch screen solutions will also expand from touch screens to entire stores. Retailers use a variety of interactive displays, from product locations and store maps to product information points.
Interactive solutions can also be combined with DS displays to provide more product information and better customer service. It allows customers to learn more about the product by placing the product on the surface connected to the digital signage display. This triggers an event on the screen, for example, it can be a video or image of the product and its functions! This encourages customers to make purchasing decisions and takes the shopping experience to a whole new level.