What is IPTV?
Published:2023-11-19
Views:100
What is IPTV (Internet Protocol Television)?
IPTV (Internet Protocol Television) is a service that delivers television programs and other video content using the Transmission Control Protocol/Internet Protocol ( TCP/IP ) suite rather than broadcast, cable, or satellite signals.
IPTV services are typically distributed by service providers that provide live television programming or on-demand video content over an IP network.
IPTV systems can be used to deliver video content over private networks in the enterprise, although this implementation is far less common than the subscriber-based model due to complexity, network latency, and scaling issues.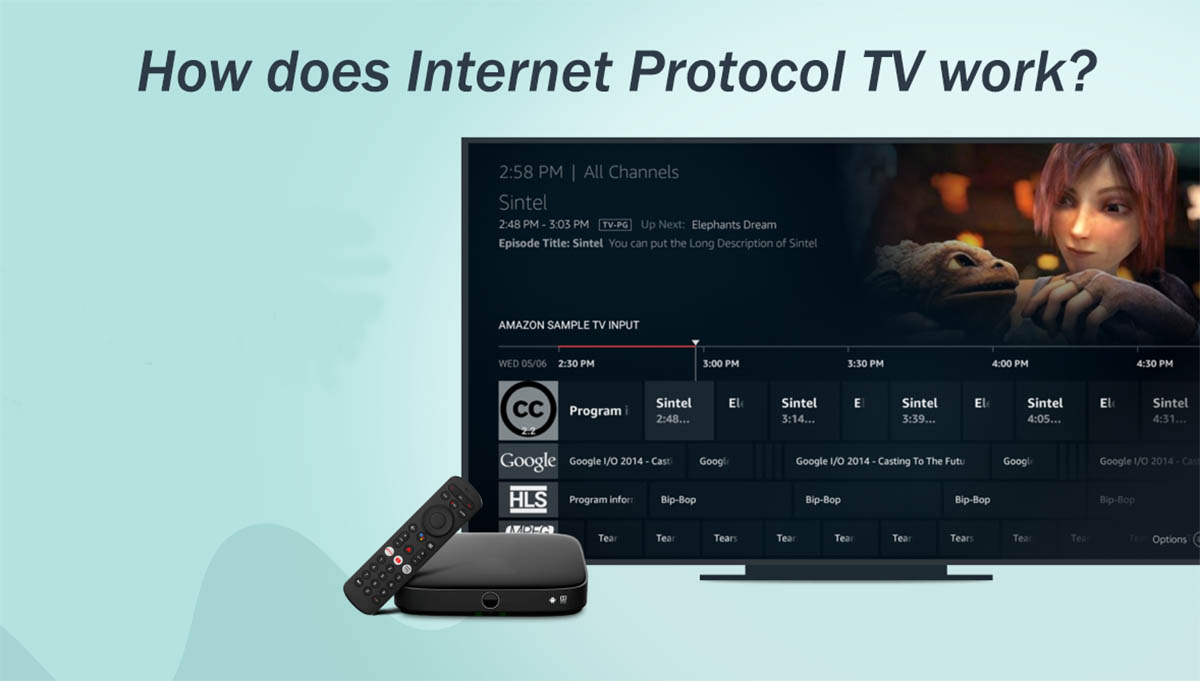 How does Internet Protocol TV work?
IPTV content is typically delivered over a hosted network or a private network, such as a digital subscriber line connection. Private networks give network operators greater control over video traffic compared to the public Internet, ensuring quality of service, uptime, bandwidth and reliability.
In traditional television transmission, all programs are broadcast simultaneously in a multicast format. Available program signals flow downstream, and viewers select programs by changing television channels.
In contrast, IPTV services only send one program at a time, a unicast format. Content remains on the Internet service provider's network, and only the programming selected by the end user is delivered to the user's device.
When a viewer changes channels, the new stream is transmitted directly to the viewer from the provider's servers. Like cable TV, IPTV requires a set-top box or other client device, such as a Wi-Fi router or a fiber optic or broadband Internet connection.
IPTV primarily uses IP multicast along with the Internet Group Management Protocol for IPv4-based live TV broadcasts and the Live Streaming Protocol for on-demand programming. Multicast listener discovery is used in IPv6 networks. Other common protocols include Real-time Messaging Protocol and Hypertext Transfer Protocol.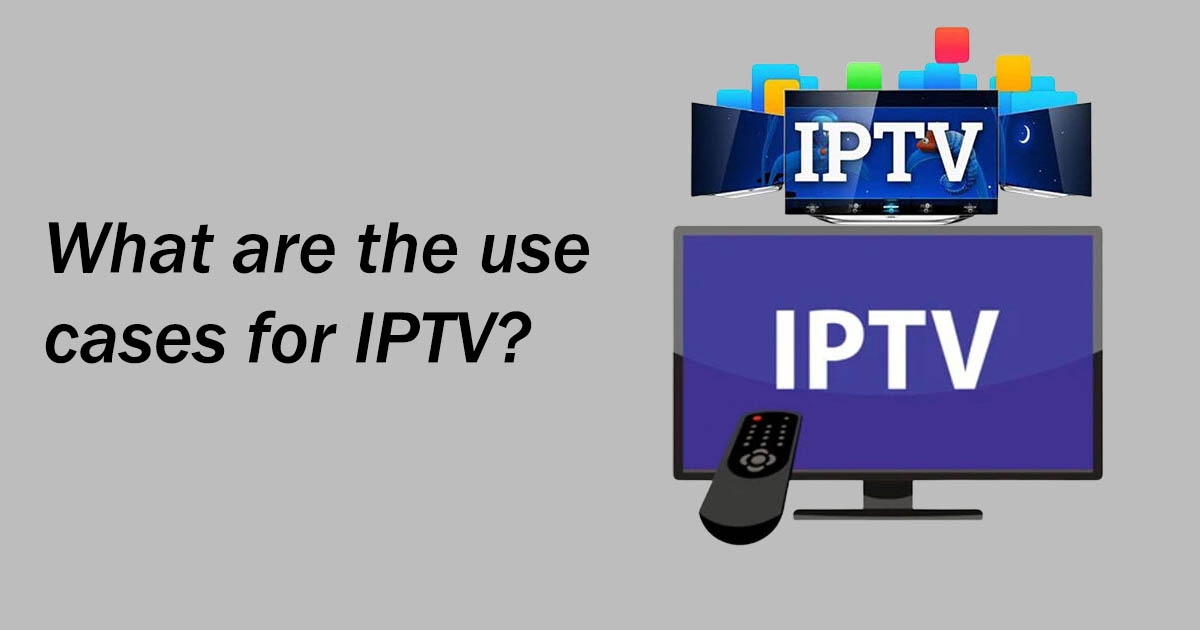 What are the use cases for IPTV?
Because IPTV uses a packet-based transmission system, it can be bundled with other IP-based telecommunications services, such as Voice over IP and high-speed Internet.
The use of IP also enables providers to support a variety of other services and applications such as video on demand, interactive TV, live streaming, in-program messaging and time-shifting (time-shifting is a broad term for television services that enable viewers to consume in other ways content) live broadcasts, such as digital recordings, on-demand television programming and the ability to rewind or restart live programming that is currently playing.
IPTV competes with another delivery model called Internet TV, which refers to television content distributed through websites over broadband connections.
IPTV provider
IPTV providers include a wide range of companies, from large network operators (such as Verizon, which offers FiOS video services), large companies (such as Netflix, Google, Apple and Microsoft) to Sony (which also provides video streaming services through smart TVs and the Internet) - Supported devices and AT&T. Other examples of major IPTV providers include Roku, Hulu, and YouTube. Some other popular IPTV services include Amazing TV, FalconTV, SelectTV, Best Cast TV, Comstar.tv, and Xtreme HD IPTV.
IPTV providers also include a variety of small or niche companies, sometimes specializing in certain types of content delivered over broadband IP connections.
IPTV service type:
Here are some popular types of IPTV services.
Video on demand (VOD)
Video on demand services allow you to watch your favorite TV shows and movies anytime.
Here are some popular paid video on demand services:
Disney+
Hulu
Netflix
Amazon Prime
Here are some popular free VOD services:
Peacock
Pluto TV
Tubi
Crackle
live TV broadcast
You can watch live events, including award shows and sporting events, through IPTV services. The content is broadcast over the Internet rather than traditional cable.
Here are some popular live TV payment options:
Sling TV
Hulu Live
Fox Sports Live
With this IPTV option, you have to pay for every TV show and movie. Most options allow you to pay for each episode that interests you or for an entire season.
Google Play Store and Apple iTunes are examples of TV-on-demand IPTV services. If you plan to watch multiple TV shows and movies, it will be cheaper to opt for a video-on-demand IPTV service. If you only want to watch a few movies or TV shows, the TV on Demand option will do just fine.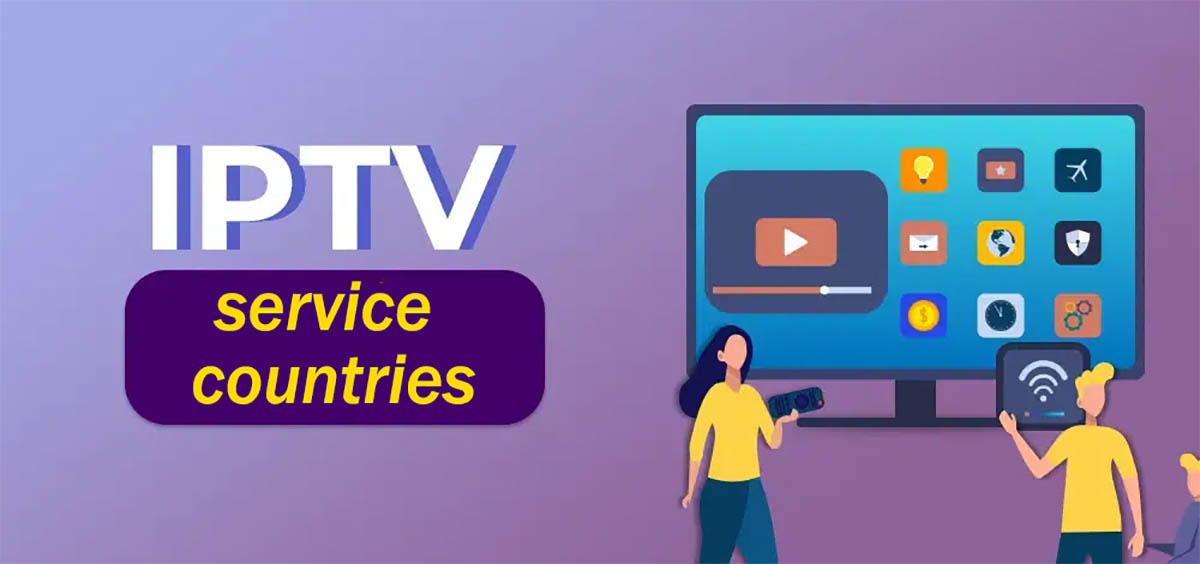 Are IPTV services available in all countries?
IPTV services are available in most countries, but you still need to check if the service is available in your country. It's best to choose a reputable and trustworthy provider.
Should you use a VPN with an IPTV service?
VPN stands for Virtual Private Network, which allows you to use the internet in a safe and anonymous way. VPNs also work well with IPTV services. Some IPTV services are blocked by their internet service providers, but using a VPN ensures that your streaming content is not blocked.
VPNs also sometimes have better performance for streaming content. There are two things you need to check before considering using a VPN:
Are VPNs allowed in your country?
Does your IPTV service support VPN?
Devices that support IPTV services
IPTV services can be used with a variety of devices, including computers, smart TVs, mobile phones, tablets, and more. You can also use Internet TV sticks and boxes to provide IPTV services.
These Internet TV sticks and boxes are small digital media players that are easy to set up and use with your favorite IPTV service.
Below is a list of popular internet TV sticks and boxes
Amazon Fire TV stick
Now TV Smart Stick
Roku Streaming Stick
Apple TV
Chromecast with Google TV
What to consider when choosing an IPTV service
There are many options for IPTV services, and you need to make sure you choose one that's right for you.
Here are some important points to consider.
price
While there are many free IPTV services, most of them have ads built into the content. If you want to watch your content ads for free, then you will need to pay.
Make sure to compare prices and the type of content they offer. Some subions can cost as little as $5 per month or as high as $20 or more per month.
good customer support
It can be frustrating when your service isn't working and you don't have a good way to contact the service provider. You want to make sure that your IPTV service has good customer support to help resolve issues you encounter.
Always read customer service reviews before deciding on an IPTV service.
Does it work with a VPN?
Not all IPTV services support the use of VPNs. You need to double check before signing up with an IPTV service provider.