Metro station LCD video wall project
Published:2016-07-06
Views:5755
Shenzhen Yaxunda (Asianda) won the  tender to supply LCD and LED display  for most of the metro station in China mainland.We are so proud to tell our friends that when you are travelling across China by metro, most of the LCD and LED displays in the station are from Asianda.  Recently we just finished the installation of some metro stations in Hangzhou and Guangzhou. Some station installed super narrow bezel LCD video wall, some places installed small pixel LED display. We can produce small pixel LED display P1.6, P1.9,P2,P2.5,P3,P4,P5,P6.
Super narrow bezel LCD video wall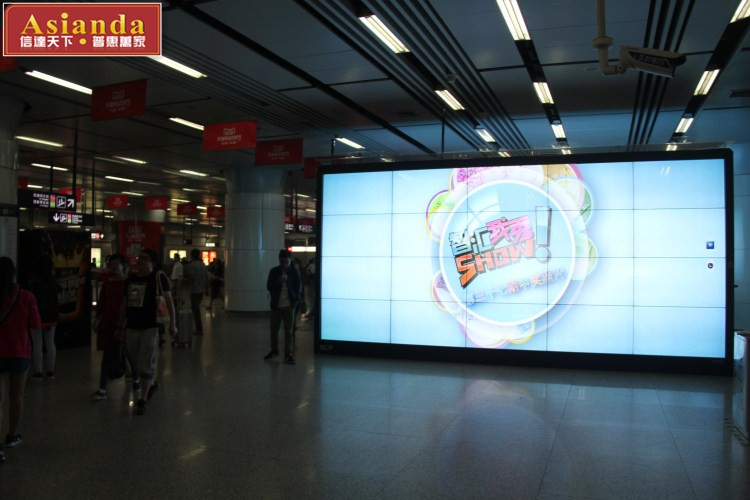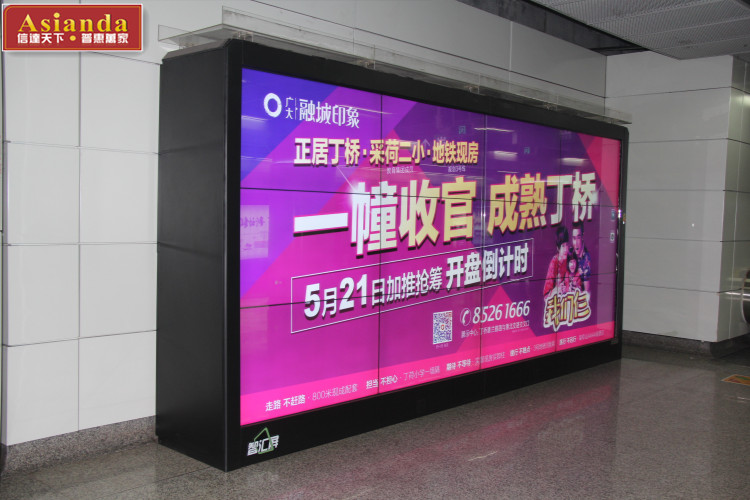 Small pixel P3 LED display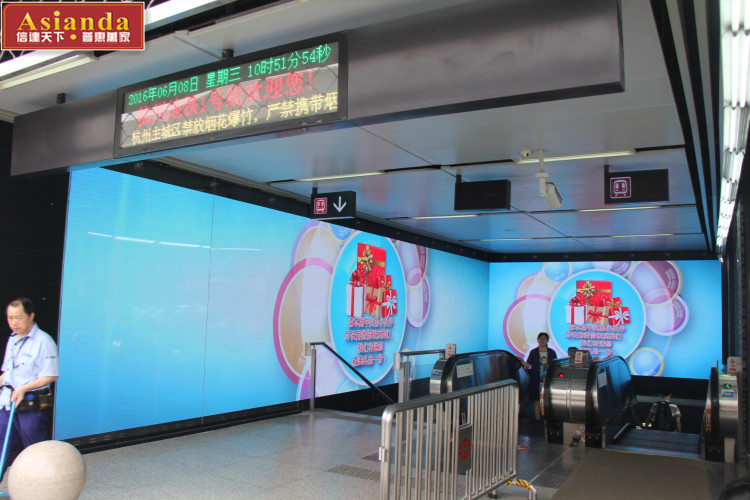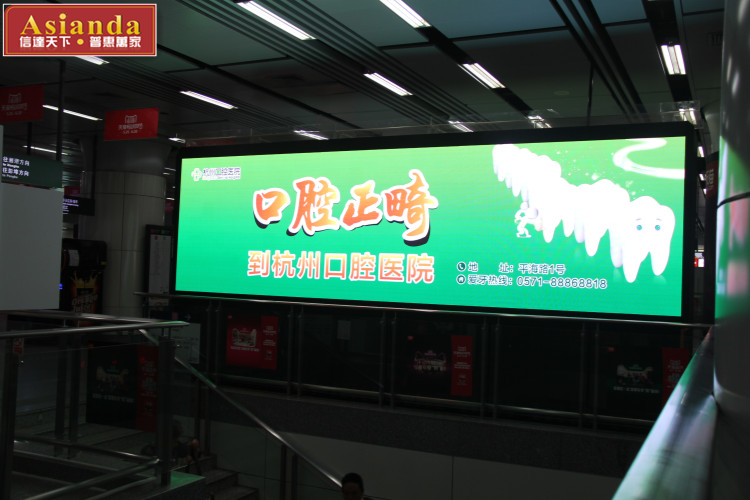 Yaxunda's LCD video wall display technology is stable and mature, with small pixel pitch, long service life, and high definition. It is widely used in government, education, medical, conference, exhibition halls and surveillance command centers and other display applications; Asianda Video display wall products have passed the China Energy Conservation Product Certification and were selected into the National Energy Conservation List, and are a shortlisted brand for Beijing government procurement and central government procurement. All products have passed China 3C certification, International Electrotechnical CB certification, EU CE certification, FCC Certification, Rohs certification, is a mature, stable and reliable excellent brand. The company has accumulated many mature designs of large and medium-sized display systems and rich engineering implementation experience over the years, and can provide customers with the most suitable and stable LCD display screens. product.