Albanian National Studio Case Video Wall Solutions
Published:2020-01-09
Views:1487
Albanian national studio-case-video wall
Thanks for our local partner's great effort to make this fabulous studio project for the Albanian people, we are very proud of your hard working.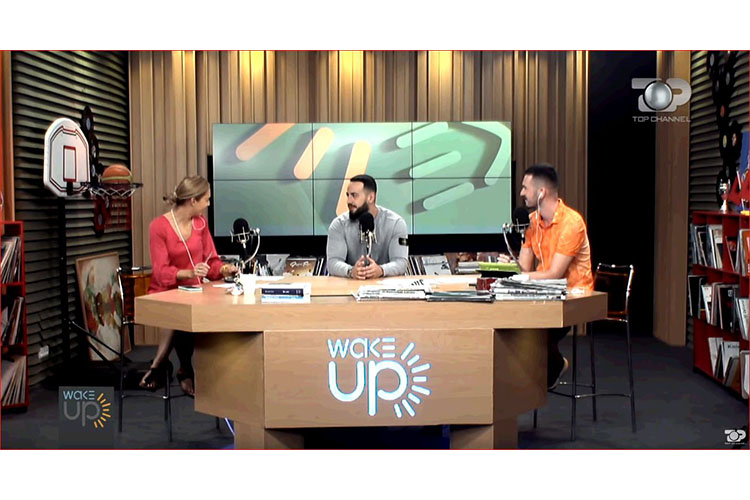 In the past decade, video walls have proven their effectiveness in a variety of applications from control rooms to public places, enabling more effective communication, enhanced information sharing, and improved collaboration. Video walls provide unique advantages over the use of a single large format display, usually they are the only solution that can adapt to space constraints while providing scale.
 
As more and more companies want to invest in video wall solutions, manufacturers are responding to various video wall technologies. This rich choice makes the choice of video wall technology extremely challenging for buyers.

What are the advantages of our LCD video wall display in this studio case video wall solution?
The first simple criterion is the size of the control room. For small rooms, the LCD screen is usually a technology with more choices, and the panel thickness is very thin, so the space occupied by the video wall is quite small.

In addition, LCD is also very suitable for short viewing distances (even when viewing at close range can provide an excellent visual experience). The good viewing angle ensures that every operator can comfortably see the content on the video wall, even if the screen is on the edge of the room. If interactivity is required (usually in smaller rooms with a limited number of operators), then LCD video walls are also a more suitable choice.

Yaxunda is a professional service provider that provides solutions for supporting auxiliary materials for LCD displays. Since its establishment, it has been focusing on the R&D, manufacturing and sales of supporting products for the LCD display industry. Committed to providing high-standard, high-quality LCD display supporting products for professional customers and end users at home and abroad, to provide users with the best product solutions.