AI Face Recognition Temperature Measurement Anti-COVID-19
Published:2020-04-24
Views:2063
        Asianda New model-YXD-F8 , face recognition temperature measurement Use industry-leading face recognition algorithm, 2 million pixel super strong backlit camera, 8-inch LCD display, strong technical appearance, delicate and smooth material, better sensory experience The school / kindergarten pedestrian channel gates were transformed into intelligent temperature-measuring face recognition gates, which can be quickly swiped through the intelligent temperature-measuring face recognition terminal.

                YXD-F8 Support Voice in Thai, Italian, French, Italian, Korean ,Spanish and Chinese.
 
        On the basis of the traditional card access control system, the intelligent temperature measurement face recognition capability is added, and there is no need to carry an attendance card when entering or leaving the park. At the same time, the management based on face recognition and contactless temperature detection further improves the school / training The safety and efficiency of institutions / all kinds of colleges / kindergartens.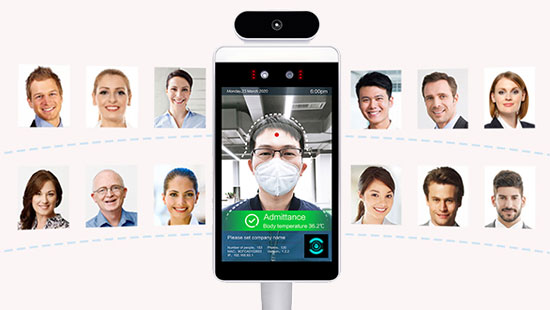 YXD-F8 ,Advanced algorithm, high temperature measurement accuracy
Support face recognition, face tracking, body temperature display detection;
Face recognition rate is as high as 99.6% or more, supports live recognition and solves the problem of video photo deception;
The capacity of the face database can be up to 20,000, and supports the speed of face recognition (1: 1) ≤0: 1S / person;
The use of high-performance intelligent chips, face recognition and capture information extraction based on deep learning, greatly improves the rate of face capture and recognition.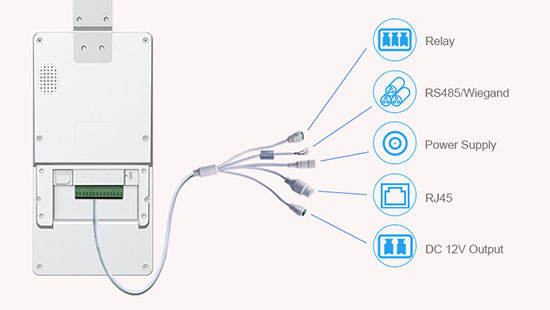 YXD-F8 Using advanced infrared thermal imaging chip, temperature measurement accuracy is plus or minus 0.2 degrees;
2 million high-definition camera, super anti-backlight;
RK3288 Cortex-A17 quad-core processor, equipped with Android7.1 system, 2G running memory, 8G storage space;
8-inch IPS full screen, resolution 1280 * 800;
Can work in the ambient temperature of -20 ℃ ~ 60 ℃, humidity is less than 90% (no condensation)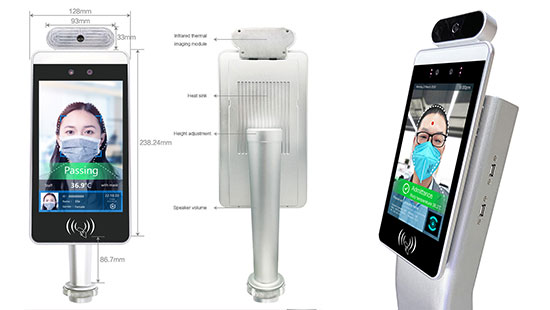 YXD-F8 Compatible with all gate brake systems on the market;
Support docking swing gate, wing gate, three roller gate, etc .;
Support the docking of pedestrian gates installed in various colleges;
Support docking access control, door magnetic and other devices