43 inch floor standing signage in Singapore first self-service supermarket
Published:2018-12-17
Views:2375
43 inch  interactive floor standing  and wall mounted signage in Singapore first self-service supermarket
75 inch outdoor floor standing Digital Singage
Each playing area can be arranged and layered freely, and it can be played horizontally and vertically.
The screen area can be divided freely, and the editing of pictures, audios, videos, web pages, clocks, dates, subtitles, and mixed materials can be combined.
Support program and playlist preview, real-time monitoring of the play screen, and multi-segment timing switch settings.
Different users can set different operation permissions.
It adopts distributed management and supports remote or local control.
Support Android mobile phone or tablet terminal to send the program list to the playback terminal, remote monitoring, timing switch machine function.
The screen brightness is automatically adjusted according to the surrounding environment.
Support all kinds of conventional audio/video, and office documents.
Support wired, wifi, 4G network.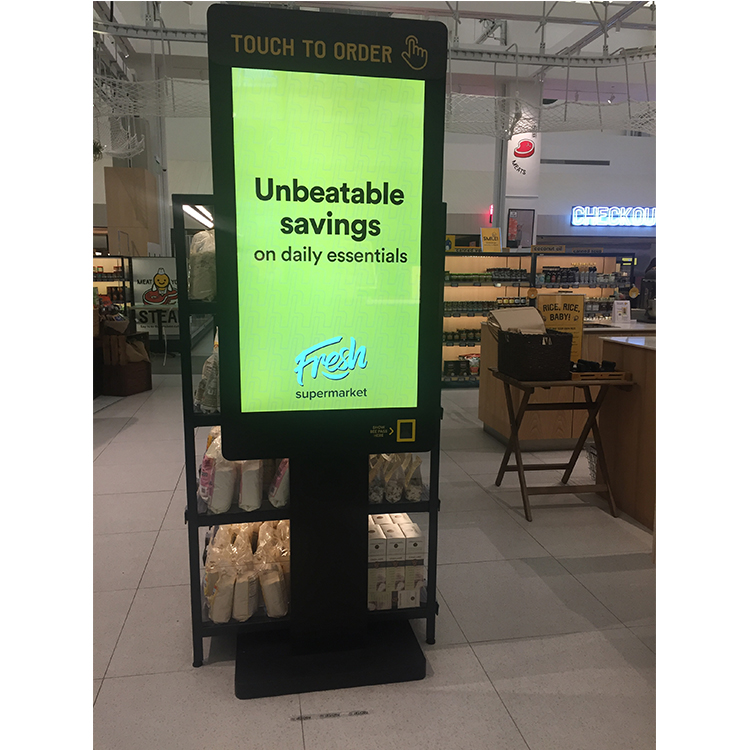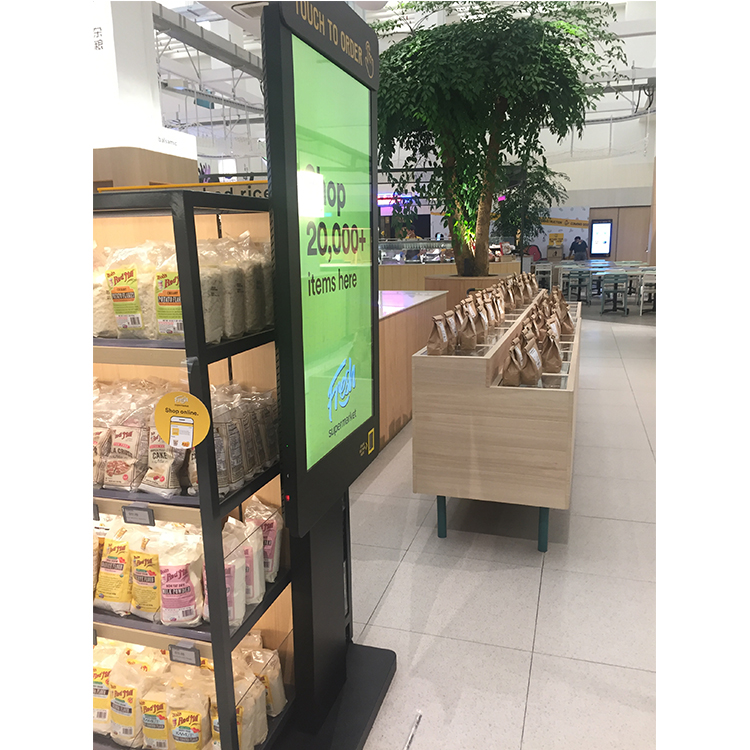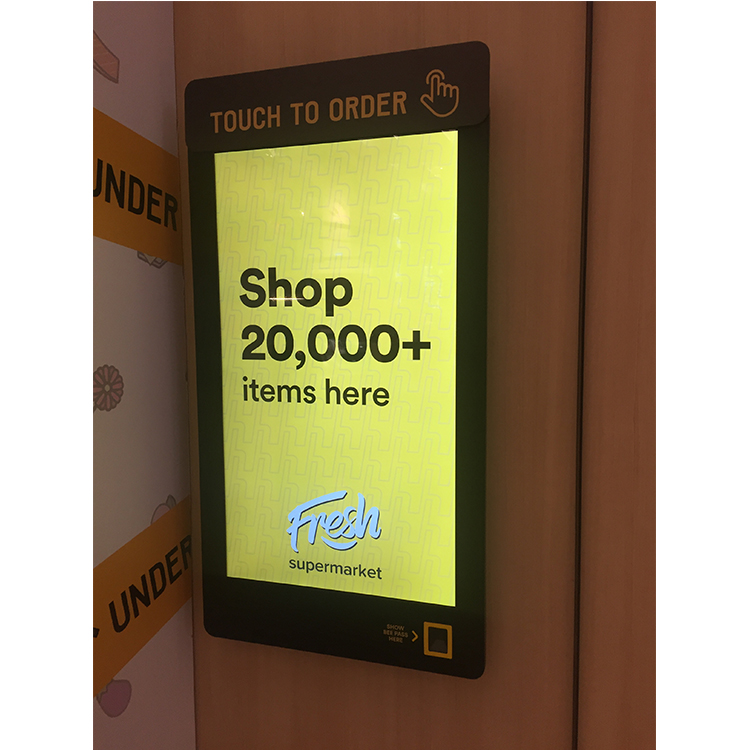 Better solutions for the super market digital display, and the digital posters.
 In recent years, Yaxunda has successfully completed the transformation from a traditional security floor standing signage kiosk manufacturer to a technology-led and brand-driven high-tech enterprise. A number of technologies such as self-developed automatic backlight adjustment and automatic frequency brushing have been obtained. National independent patents, research and development products have passed the national energy conservation and environmental protection certification, the Ministry of Public Security security product inspection report, ISO9001 quality management system certification and other authoritative organizations certification and testing. And for many consecutive years won the "China Smart City Recommended Brand", "China Safe City Recommended Brand", "China Top Ten Security Brands", "China Security Top Ten Innovative Brands", "Security Integrity Brand Supplier", "Guangdong Province Guardian" "Contract Reliable Enterprise", "National Quality Inspection Stable and Qualified Products", "Shenzhen Security Enterprise Capability Class A Qualification" and other honors