2*2 49inch 3.5mm LCD video wall-The feedback pictures from Seychelles customer
Published:2018-08-16
Views:3081
Thanks for the marketing feed back from the Seychelles.
2 x 2 49inch 3.5mm LCD video wall The feedback pictures from Seychelles customer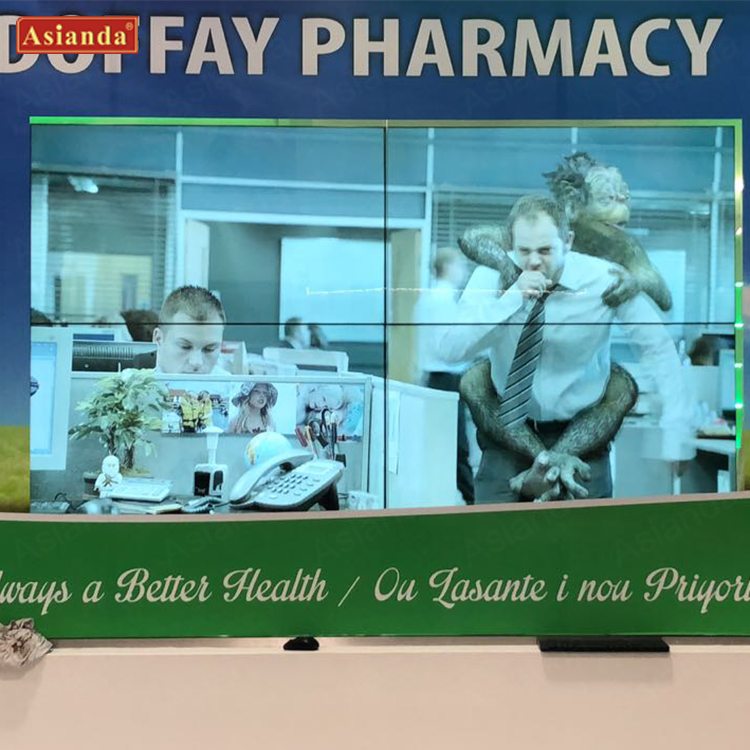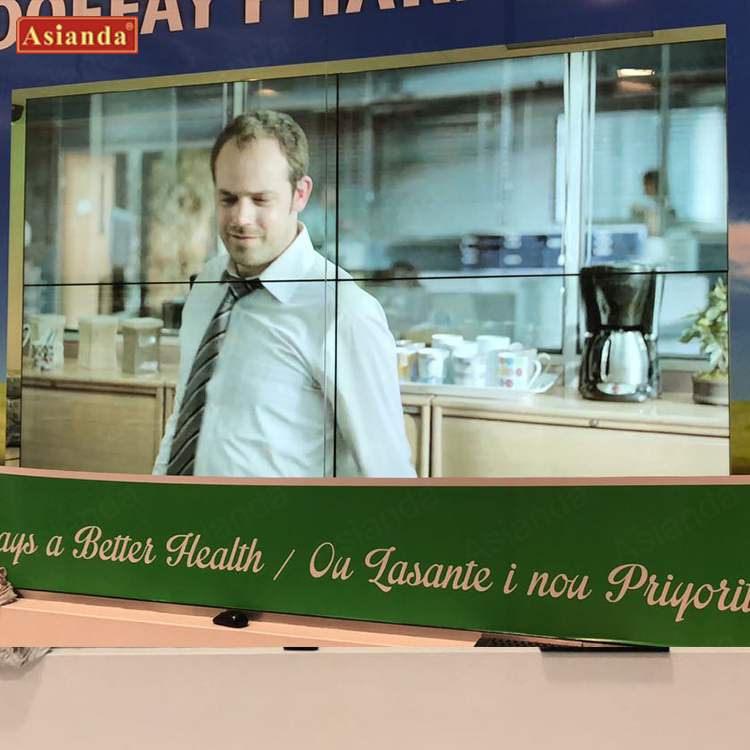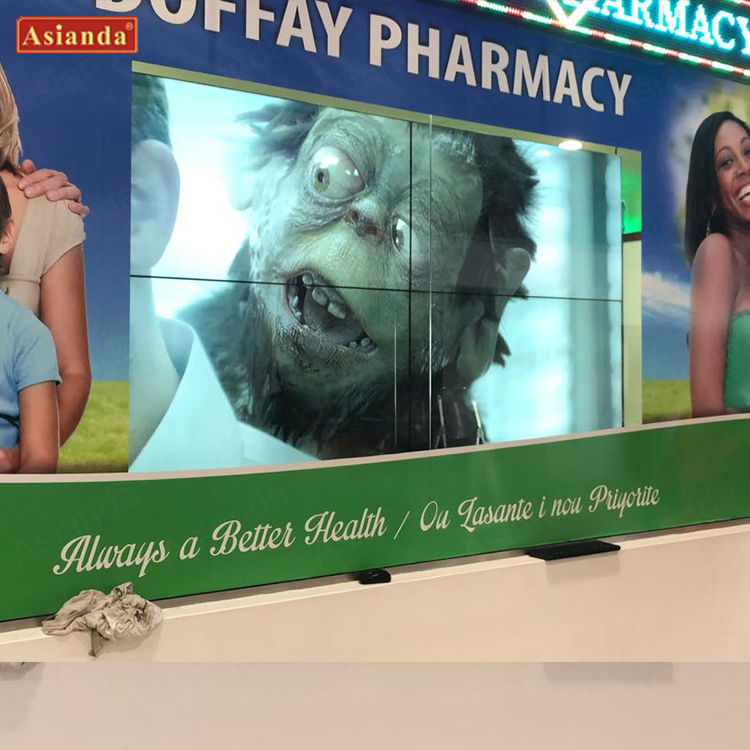 The large LED video wall solution is a large-scale electronic information display system integrating computer network technology, multimedia video control technology and VLSI integrated application technology. It has multimedia, multi-channel, high-speed communication data interface and video interface that can be transmitted in real time. . The DLP large-screen display system is guided by theories of system engineering, information engineering, automation control, etc., and the integration of DLP display technology and equipment, projection wall splicing technology, multi-screen image processing technology, multi-channel signal switching technology, network technology, and centralized control technology As a whole, it can centrally display signals from a variety of different signal sources such as computers, cameras, DVD videos, and the Internet, so as to meet the needs of users to display various shared information and comprehensive information on a large area.

The narrow bezel lcd video wall system intends to use liquid crystal displays to splice into a large-screen splicing wall, and with the ultra-high-resolution output graphics splicing controller, it can display ultra-high-resolution applications and high-definition video comprehensive displays on the LCD video wall. Form a comprehensive system with accurate query, comprehensive display, convenient operation, efficient management, beautiful and practical.
Thanks for the marketing feed back from the Seychelles using our products, application solutions and services, you can get a more comprehensive and effective way than other companies to assist and manage your project, and reduce the risk of repeated construction and quality in the project. Tell us your detailed needs, our engineers with rich engineering experience will customize solutions for you! Tel: +86-755-27865713