Welcome to Asianda Face Recognition Temperature Measurement Solutions Cases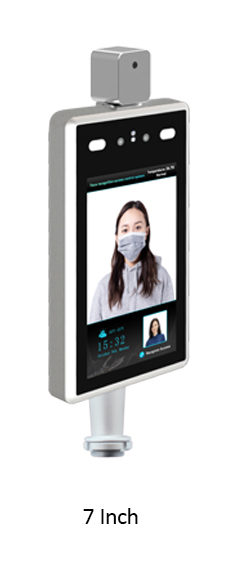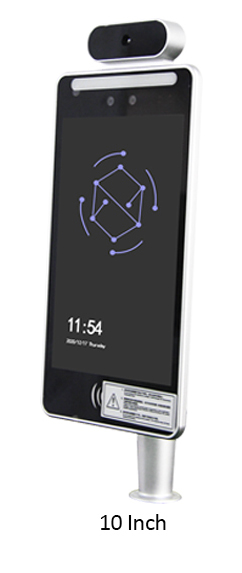 Optional sizes from 7 inch, 8 inch to 10 inch for face recognition temperature measurement terminal. There are many installation methods for choosing, such as wall mount, desktop stand, floor stand, very convenient for different places and requirements.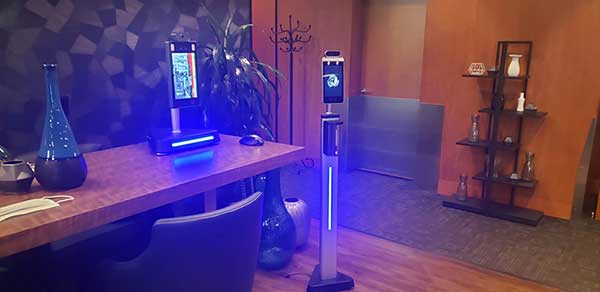 8'' facial recognition temperature measuring device with standby logo at Canada company reception desk, keep track of staff attendance, detect body temperature and wearing mask, ensure the company employee safety.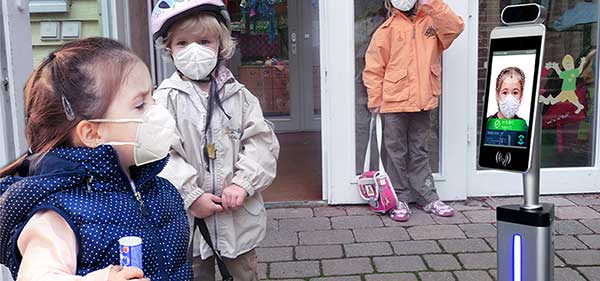 8'' face recognition temperature scanner kiosk with child style floor stand at the USA kindergarten detect the children's body temperature to protect them well from the virus.
8'' temp scanner access control kiosk with 1200ml automatic hand sanitizer dispenser at the Switzerland company office door, set normal temperature and wearing mask requirements for entry, and dispense automatically liquid soap to clean hands.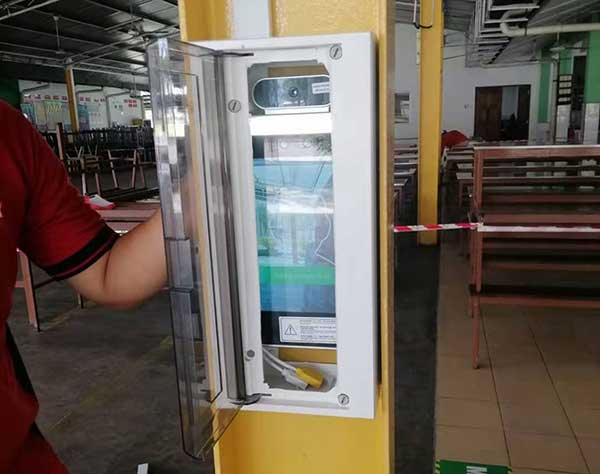 8'' temperature scanner with built-In facial recognition terminal at Malaysia schools for reopen safely, make sure the student's temperature is normal, student with high temp will be found out in time.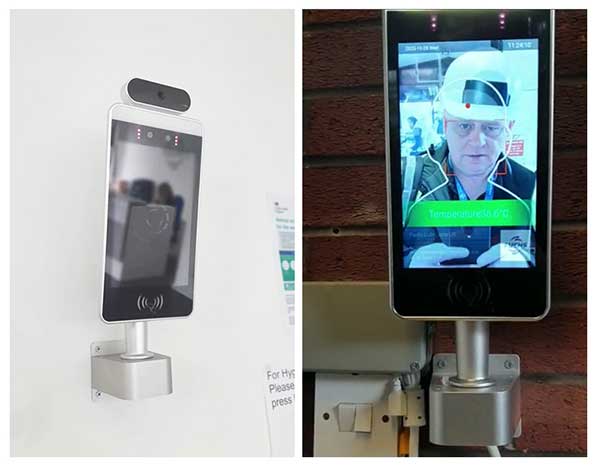 Wall mount 8 inch access control temperature measurement kiosks at UK retail stores detect the visitor's body temperature is normal or not before entry.
For more face recognition temperature detection cases, please contact with the sales and the local dealers.