hospitality display on the some commercial display places, shopping mall.
Add Value
A key part of improving the guest experience is to make it as seamless as possible. Digital technologies add value to hospitality-focused businesses by providing tools to engage guests and display helpful content like directional signage or listings of onsite amenities. Bright, ultra-high-resolution displays provide clear content that is exceedingly visible in busy environments.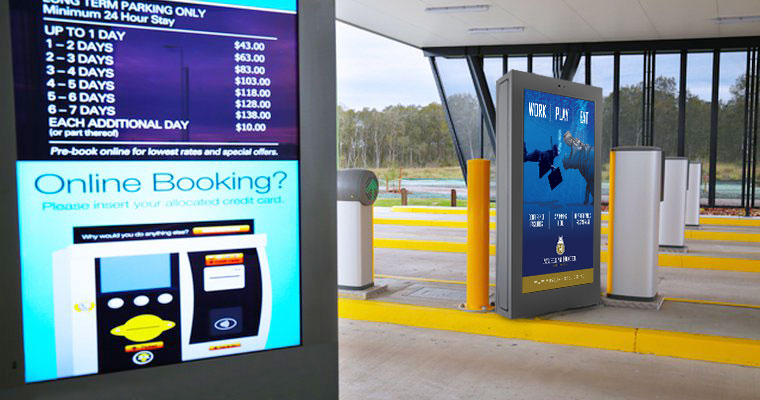 Outdoor advertising digital signage, display advertisements, hotel information, and other related information installed near the parking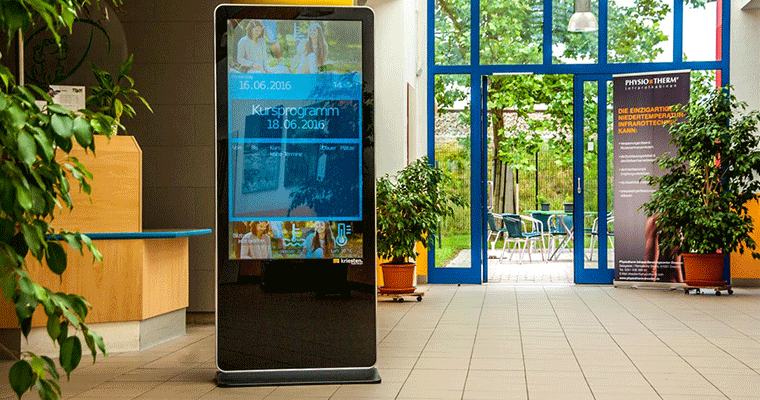 Indoor digital signage set up in the hotel lobby can provide guidance to visitors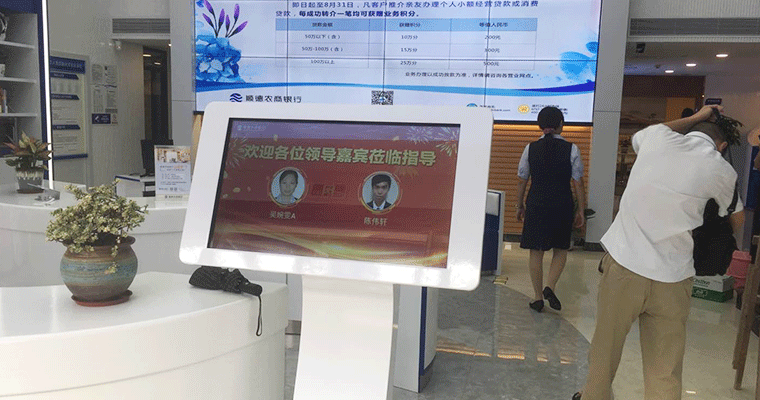 Self-service inquiry machine to provide visitors with self-service inquiry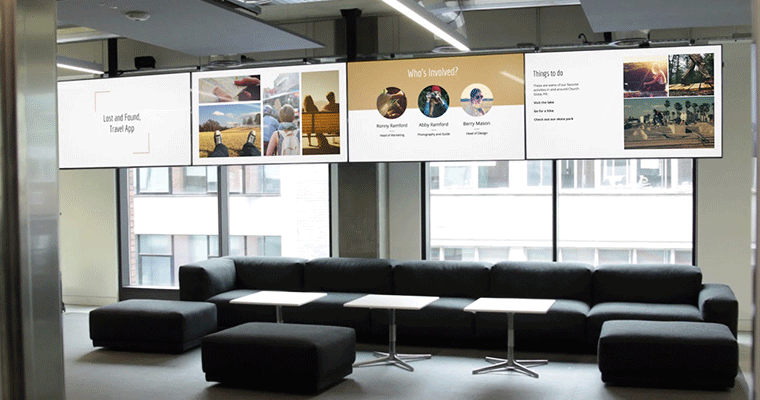 Information high brightness window display signs, real-time s of information, to help owners save information and publicity costs
Boost the Appeal of Your Venue
To stay relevant, businesses across the hospitality sector need amenities that draw visitors. Large and impressive video walls are feature attractions in sports bars, restaurants and similar venues, making for incredible sports viewing and creating opportunities for entertainment and events.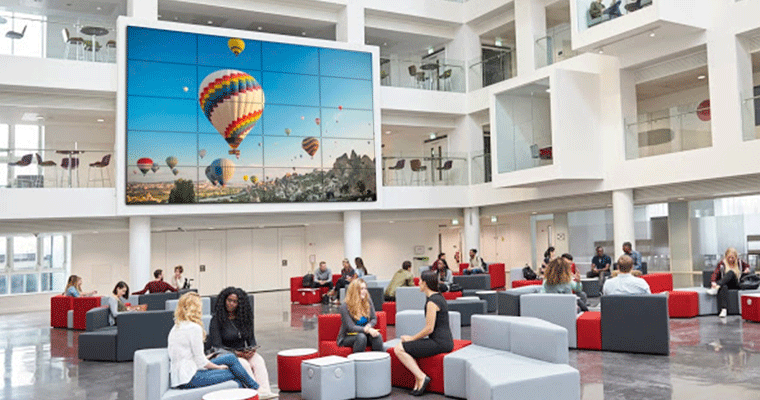 In large spaces such as the lobby, choose a larger video wall display screen, which can flexibly change and broadcast information at any time, making it more flexible.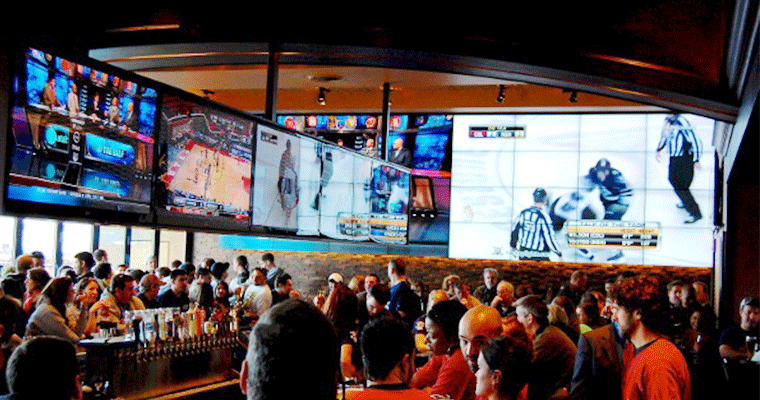 In the bar, use the monitor + large screen linkage display to create an atmosphere and respond to different scenarios at any time.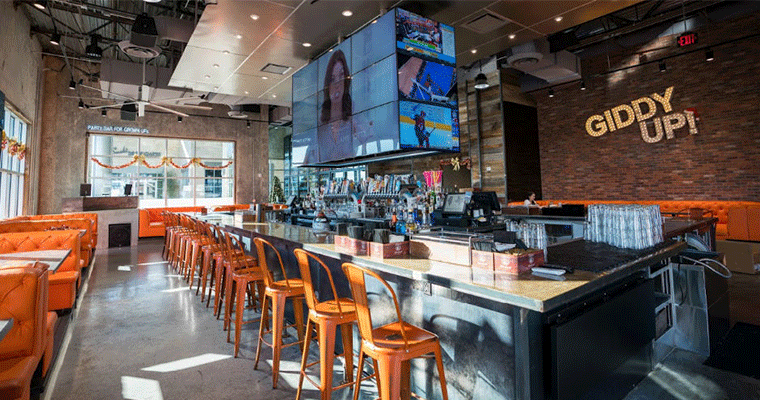 In the restaurant, LCD video wall can play different content according to the scene change.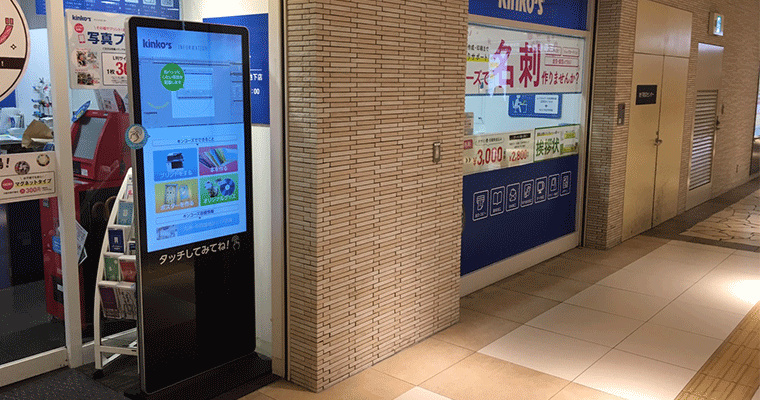 At the entrance of the store, advertisements digital signage are broadcasted 7*24 hours to give viewers timely and effective information.
Create Ambiance and Interest
As design elements, unique display arrays of any share or size can be architecturally integrated with hospitality spaces to create a unique sense of ambiance and visual appeal. In hotel lobbies, lounges, wineries and other environments, creative display solutions provide a seamless canvas for digital art, ultra-high resolution imagery and other forms of creative expression.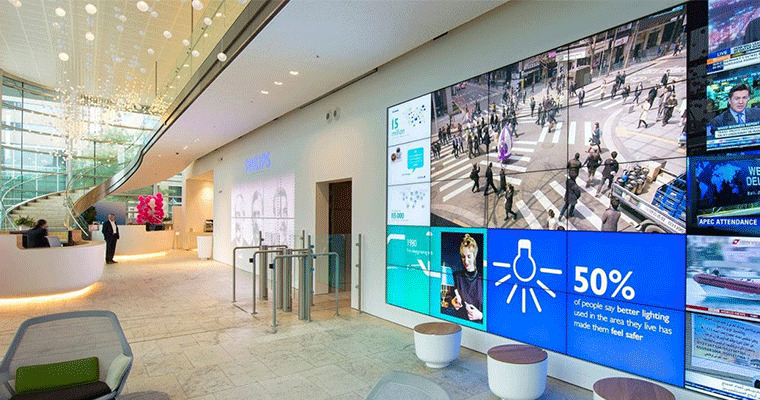 In public places, large lcd video wall broadcast relevant content to attract the attention of visitors and provide information that people need.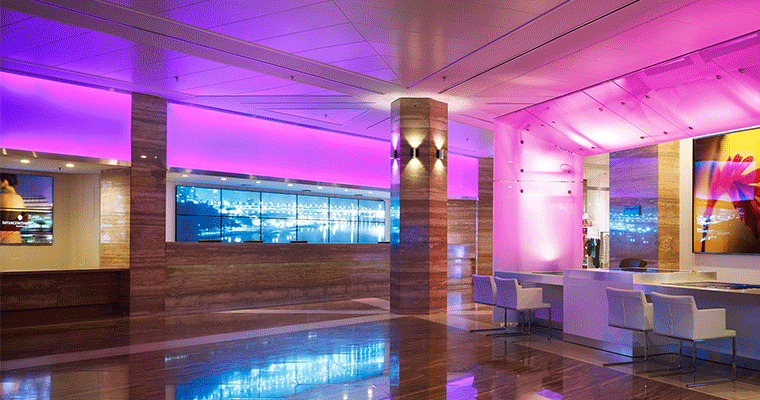 According to the decoration style, adjust the appropriate display screen to create a harmonious environment.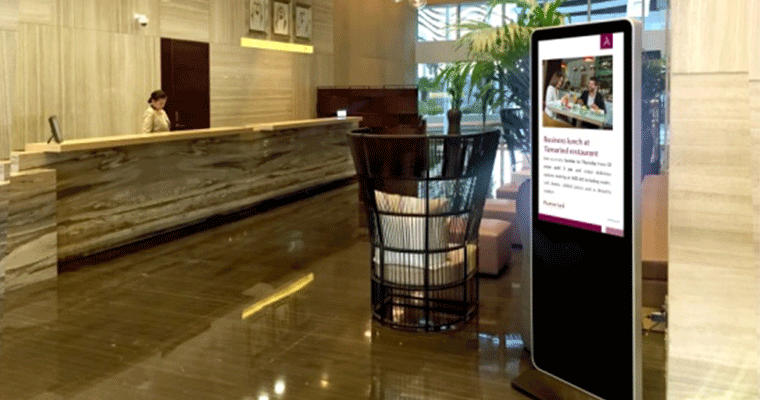 In a quiet area, reduce the number of service personnel and provide the information required by visitors through touch digital signage.
Designed for Demanding Uses
Hospitality businesses need smart hospitality solution that are built for continuous use and able to withstand the rigors of high-traffic spaces. Mission-critical designs—like redundant power supplies—provide 24x7 reliability and uninterrupted operation in the event of a failure.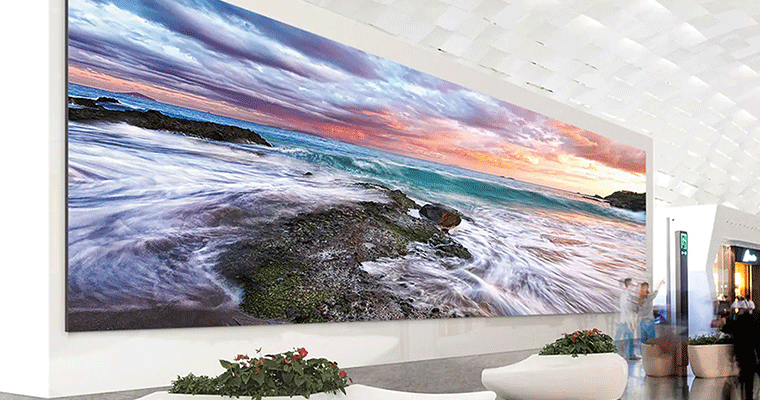 The super large LED/LCD video wall solution supports 7*24 hours of uninterrupted playback, with a mission of more than 5 years.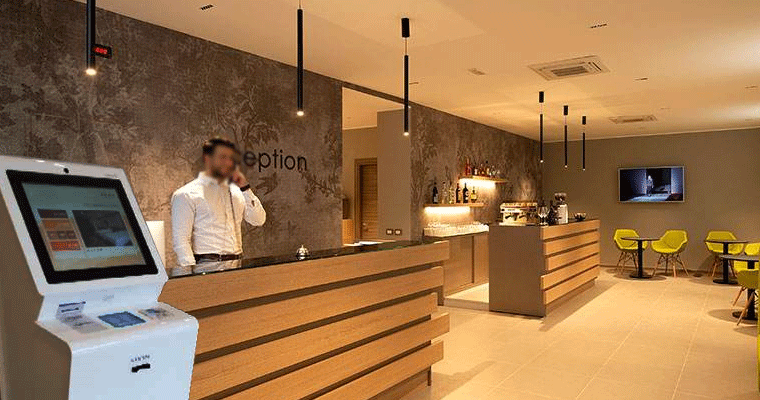 Self-service machine, providing 7*24 hours self-service.